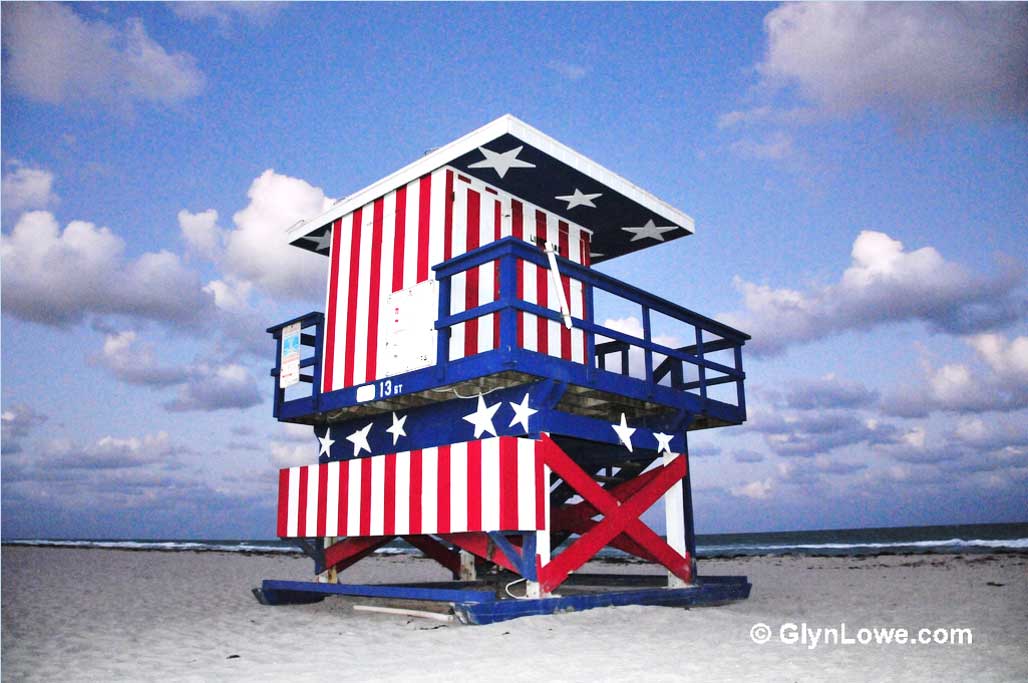 If you're a Canadian snowbird in search of the perfect warm weather destination to escape winter, the United States offers endless options to satisfy the needs of every budget and lifestyle.  The close proximity of the U.S. to Canada, ease of access, familiar language, laws and culture and high quality health care make it the ideal winter getaway option for many Canadian snowbirds.

From well-known hot spots to hidden gems and up and coming regions, we've got you covered. Read on to discover the best snowbird destinations in the United States.
Most visited U.S. States by Canadian Snowbirds
Historically, these U.S. states have received the most media attention and boasted the highest number of Canadian snowbirds. With large, established Canadian snowbird communities, they offer numerous groups, clubs, services and activities exclusively for Canadian seniors and snowbirds who winter there. Keep in mind that the popularity of these destinations often means that the cost of living, including snowbird rental accommodation and real estate costs, can be higher than lesser known U.S. winter destinations. 
Florida
The Sunshine state is the king of Canadian snowbird destinations in the United States, with more long term Canadian visitors during the winter months than any other state.  It's no surprise, given Florida's famous beaches, warm climate, plentiful sunshine and numerous communities and activities geared specifically towards snowbirds and seniors. You'll also find endless options for golf, watersports and other outdoor activities, as well as world class dining and culture in many parts of the state.

Florida has a number of wonderful cities to choose from that offer a variety of services, activities, and facilities for snowbirds. On the east coast, popular destinations include Fort Lauderdale, Miami, Palm Beach, Boca and Hallandale, while the west coast hot-spots include Sarasota, Fort Myers, Tampa, Naples and St. Petersburg. Canadian snowbirds seeking more bang for their buck (or Loonie!) may also want to explore destination in the Florida panhandle that offer similar experiences at lower prices.

While Florida snowbird accommodation rentals are plentiful, rentals in prime locations go quickly and command a premium, so plan accordingly!
California
California is another big destination for Canadian snowbirds. Known for its exceptional beauty, wonderful climate, laid back attitude and active outdoor lifestyle, it's only natural that increasing numbers of Canadians gravitate here winter after winter.

Popular destinations for Canadians along the southern California coast include San Diego and Santa Barbara, offering amazing beaches and ocean front. If you're looking for more of a dry climate and don't care about being on the ocean, Palm Springs, Palm Desert, and the world-famous wine country Napa are great options for California snowbirds. No matter which of these destinations you choose, you'll find numerous culinary experiences, cultural events, and lively activities geared towards snowbirds. 
Just like Florida, California snowbird accommodation rentals are plentiful, but rentals in prime locations are in high demand and can be pricey.
Arizona
Arizona is one of the best U.S. destinations for Canadian snowbirds seeking a dry climate and cool but pleasant temperatures.  With picturesque mountains and scenery, some of the best state and national parks in the country, exceptional golf, fine dining and multiple cultural activities, its no wonder snowbirds gravitate there. There are many interesting communities for snowbirds to flock to in Arizona.

Arizona snowbirds have a number of well established communities to choose from, including Phoenix, Tucson, Flagstaff, Sedona, Mesa, Yuma, Tempe and Prescott. 
Fortunately, Arizona snowbird accommodations to meet any budget are available in all of these communities.
Hawaii
Canadian snowbirds seeking a tropical paradise don't need to look any further than Hawaii. The Aloha State offers some of the best beaches and scenery in the United States, a beautiful year round warm climate and a variety of outdoor activities. This unique combination of assets has helped turn Hawaii into one of the most popular snowbird destination for Canadians in recent years. While Hawaii offers plentiful snowbird vacation rentals across the state, they can be expensive during the popular winter months and tend to go quickly.. 

Canadians can find a number of diverse snowbird communities in Hawaii, including popular destinations like Waikiki and Maui, as well as less populated but equally as beautiful spots like Hilo, Pahoa, Princeville and Kahului.
Texas
While you don't often hear about it, Texas has quietly become one of the most popular destinations for Canadian snowbirds in recent year. In addition to the unique culture and dining, Texas offers many Canadians the ability to access the sun, ocean, beaches and warm weather at a fraction of the cost of most other popular snowbird states.
Corpus Christi, Galveston, South Padre Island and Brownsville are all great choices and popular snowbird destinations located along the Gulf of Mexico, offering snowbird rentals to suit most budgets.
Hidden Gems and Up & Coming U.S. Snowbird Destinations for Canadians
While they may not get as much publicity, these up and coming U.S. snowbird destinations offer many of the same benefits found in the more popular states, such as great beaches, warm climates, and plenty of activities, along with the added benefits of being more affordable and offering unique cultural and activity experiences 
South Carolina
South Carolina is growing in popularity with snowbirds. The Palmetto State offers a low cost of living, mild climate, southern hospitality, and plenty of golf and other recreational activities. In addition, coastal towns provide Canadian snowbirds with the beaches, sunshine and oceans they crave. 

Myrtle Beach, Charleston, Hilton Head Island and Pawleys Island are all worth checking out, offering South Carolina snowbirds affordable rental accommodations and real estate. 
Nevada
Nevada is a popular snowbird destination for Canadians seeking a dry climate with moderate temperatures. Aside from the obvious draws of world class casinos, dining and entertainment in the Las Vegas area, the state offers a variety of other attractions, including exceptional golf and the beautiful unsettled wilderness of the Mojave Desert.
Las Vegas, Henderson, Boulder City, Carson City, Mesquite, Laughlin and Primm are all worthy of consideration for Nevada snowbirds. You can find a variety of affordable accommodation options throughout the state, from house and apartment rentals to RV and mobile home parks.
New Mexico
Known for its exceptional scenery, beautiful towns, moderate dry climate and sunshine, New Mexico is attracting its fair share of Canadian snowbirds. The Land of Enchantment features gorgeous vistas of gorges, canyons, and mountains and has a rich Native American and Spanish culture that adds to its charm.  

Santa Fe, Albuquerque, Las Cruces, Taos, Los Lunas and Rio Rancho all have established snowbird communities with numerous snowbird accommodation rentals available at reasonable prices. 
Mississippi
The Magnolia State offers plenty of southern charm and hospitality, traits that are starting to attract more and more snowbirds to the state. Canadian snowbirds who are considering spending the winter in Mississippi should think about making their home bases close to the Gulf of Mexico, where they can enjoy beautiful beaches, sunshine and ocean, while venturing further north for short excursions to enjoy local culture and history. 

Popular snowbird communities along the Gulf include Biloxi and Gulfport, with both cities offering affordable Mississippi snowbird rentals. 
Louisiana
Louisiana is experiencing a growing influx of Canadian snowbirds. The state offers many attractive features for winter travellers, including rich local Cajun culture, entertainment, and cuisine, as well as a low cost of living. The Louisiana climate is humid sub-tropical. Summers are hot and humid, but the winters are mild, which means you'll want to stick close to the southern Gulf Coast if you want warm weather. 

Lake Charles and Lafayette are good options for snowbirds, as well as some smaller communities along the Gulf of Mexico.
Puerto Rico
Puerto Rico is a Caribbean island located just east of the Dominican Republic that is roughly twice the size of Prince Edward Island. With a tropical climate that doesn't have a lot of seasonal variations in temperature and an affordable cost of living, Puerto Rico is an ideal winter destination for Canadian snowbirds to consider. The country's terrain features breathtaking mountains and coastal plains and sandy beaches line most of the coastal areas. 

San Juan is a great snowbird community, offering lovely beaches, world class dining, and great casinos. You may also want to consider the more remote town of Rincon a famous beach town on the northwestern corner of Puerto Rico. Rincon offers a low cost of living, warm weather, and great beaches. You'll find plenty of low-cost snowbird rental no matter where you look in Puerto Rico. 
Alabama
Located between Mississippi and Georgia, Alabama is experiencing a growing snowbird population due to it's beautiful gulf coast, southern charm, great golfing and affordable cost of living. Canadian snowbirds will find the people in Alabama are welcoming, the climate is mild but pleasant and the long sea coast has many great harbors and beaches to enjoy. 

As far as specific destinations go, you'll likely want to stick to the Gulf Coast along the Gulf of Mexico. Mobile, Gulf Shores and Orange Beach are all popular snowbird destinations offering affordable snowbird rental accommodations. 
Georgia
Georgia offers Canadian snowbirds a mild climate, plenty of southern charm and history, endless outdoor activities and affordable living costs.

With a large snowbird population, Savannah is one of the most interesting cities in the United States and great option for Canadians seeking a winter destination overflowing with history and culture. If you're looking for something a little warmer with great beaches, you can head further down the coast to picturesque Jekyll Island, another snowbird hotspot. Both places offer an abundance of affordable Georgia snowbird rentals.
North Carolina
While North Carolina may be little farther north than Canadian snowbirds like to think of a winter home, it has a loyal and growing snowbird following among individuals who prefer a more moderate climate and a lot to offer those who are willing to think outside the box, including breathtaking scenery, unique historic and cultural activities and world class golf, all at an affordable price.

You'll find the east coast of North Carolina dotted with snowbird destinations and affordable snowbird rentals.
The Bottom Line
If you're looking for a convenient winter destination that has all of the services, amenities and comforts you would expect at home, the United States offers an abundance of wonderful options for Canadian snowbirds.
While Florida, California, Arizona, Hawaii, and Texas are the most popular U.S. states for Canadian snowbirds, you should also consider up and coming spots and hidden gems in South Carolina, New Mexico, Mississippi, Louisiana, Puerto Rico, Nevada, Alabama, Georgia, and North Carolina, as they offer unique experiences at generally more affordable prices.