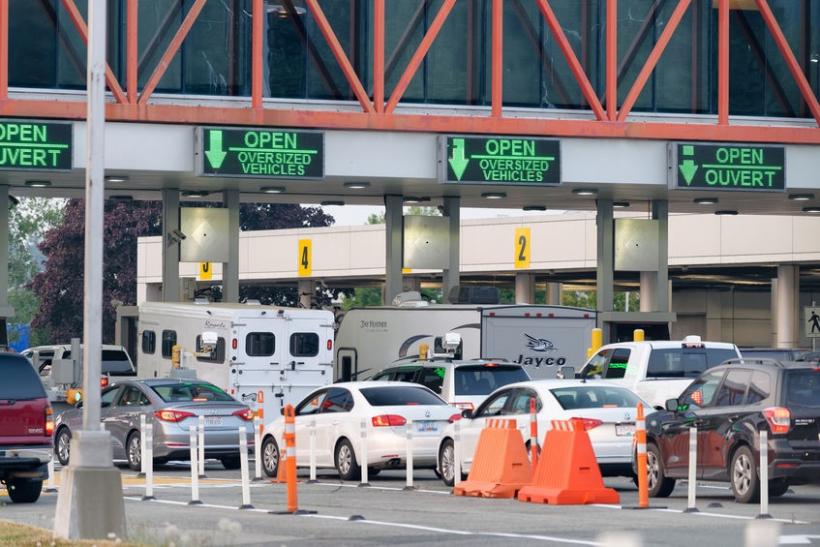 Last Updated: May 25, 2021
A number of snowbirds who are still in their winter destinations and own U.S. plated vehicles have been inquiring if they can drive their U.S. vehicles back to Canada and keep them here temporarily rather than go through the mandatory hotel quarantine that is required for individuals who fly to Canada, but is not required for individuals driving across the border.
Unfortunately, there has been a lot of inaccurate and conflicting information circulating about the rules for temporarily importing a U.S. plated vehicle to Canada.
To help clarify what the rules, Snowbird Advisor has spoken with a representative from Transport Canada to help clarify the rules.
Two Sets of Rules for Temporarily Importing a U.S. Plated Vehicle to Canada
Upon speaking with a representative from Transport Canada, we discovered that there are two different options from two different government departments for temporarily importing a vehicle to Canada - one from Transport Canada and another from the Canadian Border Services Agency.  
Confusion among snowbirds looking into whether they can temporarily import their U.S. vehicles back to Canada, as the rules for each option are very different. 
OPTION 1:  CBSA 30 Day Hardship provision
The Canada Border Service Agency (CBSA) allows Canadians to temporarily import a U.S. plated vehicle to Canada for a period of up to 30 days, during which time the vehicle can NOT be used in Canada. The CBSA had temporarily extended the period to 60 days, however this is no longer in effect.
This temporary import option is referred to as the "hardship provision" using HS Code 9802.00.00.
At the end of the 30 day period, you must either pay duty and taxes on your U.S. vehicle and permanently import it to Canada or export the vehicle, as specified in the Temporary Importation of Conveyances by Residents of Canada Regulations.
This option is generally not suitable for snowbirds, as you would be required to return your vehicle to the U.S. within 30 days.
OPTION 2:  Transport Canada Temporary Import Permit
A much more suitable option for Canadian snowbirds is to apply for a Temporary Import Permit from Transport Canada. Under this option you can apply to temporarily import your U.S. plated vehicle to Canada for up to one year. You'll also be able to use your vehicle while it is in Canada.
Be aware that this must be done prior to importing your U.S. plated vehicle to Canada, so you'll need to leave ample time before you plan to cross the border to apply and have your permit application approved.
You will have to declare that your vehicle:
will remain in Canada for a period of not more than one year or any other period that is specified by the Minister, and

will be used in Canada solely for prescribed purposes

meets or will meet any other prescribed requirement
This is a relatively new exemption - the legislation and regulations were amended to allow for the temporary importation of U.S. registered vehicles by Canadians into Canada, which was not possible prior to February 4th, 2020.
Where can I apply for a Transport Canada temporary vehicle import permit?
You can find step by step instructions on how to apply to Transport Canada for a temporary vehicle import permit here.
CAUTION: CBSA may not accept your Transport Canada permit
We have been informed by Transport Canada that they are aware of some instances where CBSA officers have rejected temporary import permits that were issued by Transport Canada and required individuals to pay applicable import duties and taxes on their vehicles if they wanted to bring them to Canada.
Transport Canada has informed us that:
they have contacted the CBSA and requested that they address this misconception, and

CBSA has issued an operational bulletin to that effect which will hopefully address this situation.
As with so many things at the border, it will probably depend on which border guard you get. If you do run into an issue at the border, ask to speak with a supervisor to escalate your case.