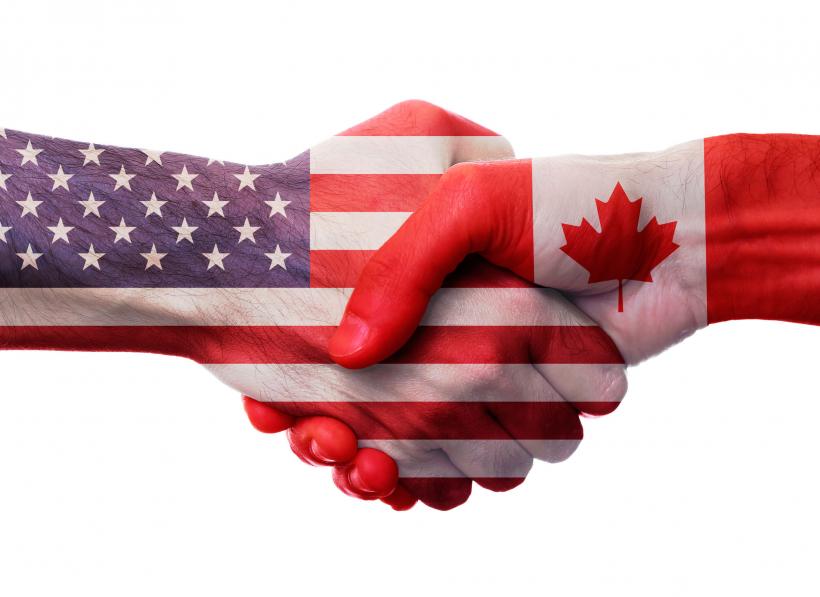 You may have noticed several news reports recently about Canada starting to collect exit data on anyone leaving the country by land or air.
The official name of the program is the Entry/Exit Initiative and it has actually been in the works since 2011.  Snowbirds who spend significant amounts of time in the U.S. (and other countries) should be aware of the new program, as it could have implications in both Canada and the U.S.
To help you avoid issues when the program is implemented later this year, we've provided some background information and important details that snowbirds should be aware of.
Background
The Entry/Exit Initiative began in 2011 when Canada and the United States committed to establishing a coordinated entry-exit information system.
The program has a number of objectives, including:
Improving border security and tracking high risk travellers

Tracking permanent residents to ensure they meet their residency requirements

Identifying travellers who do not leave Canada by the end of their authorized period of stay

Checking to see if Canadians remain eligible to receive benefits from certain social benefit programs
In December 2018, Bill C-21received Royal Assent and officially became law, amending the Customs Act and giving the Canada Border Services Agency (CBSA) the authority to collect biographic information on all travellers departing Canada by land and air.
The collection of data is expected to begin in 2019 and will be implemented in phases.
How is the Entry/Exit Initiative different than the current system?
Currently, the CBSA tracks travellers entering Canada and Customs and Border Protection (CBP), their U.S. counterpart, tracks travellers entering the U.S.
However, systems for tracking and sharing information about travellers leaving Canada and the U.S. are not as robust, which can lead to gaps and inaccurate information in traveller records.
Under the Entry/Exit Initiative, Canada will begin collecting details about all travellers departing the country (including Canadian citizens) and Canada and the U.S. will begin sharing some of that traveller departure information.
The end result is that each country will have complete records of how much time a traveller spends in their country.
If you want to learn more about how the Entry/Exit Initiative works and the information that will be shared, please visit the Entry/Exit Initiative page on the Government of Canada website.
What are the implications for Snowbirds?
Snowbirds who spend long periods of time in the U.S. can face a variety of negative consequences if they violate certain residency rules in Canada and the U.S.
In the past, some snowbirds may have intentionally or unintentionally violated these rules, but slipped through the cracks due to gaps in traveller data collection and information sharing between Canada and the U.S. However, once the Entry/Exit Initiative starts, slipping through the cracks will be much more difficult – if not impossible.
Accordingly, snowbirds need to be very clear about the rules that affect their various benefits at home as well as how long they can stay in the U.S.
Below is a list of the most common issues to be aware of in both Canada and the U.S.
United States
Complying with U.S. residency rules is a must for Canadian snowbirds from both a tax and immigration standpoint:
Tax Rules – Canadians must ensure that they don't spend too much time in the U.S., and if necessary, file the applicable documents to avoid being considered a U.S. resident for tax purposes. Violating these rules can subject you to having to pay income tax in the United States and result in serious financial issues.

Under the Entry/Exit initiative, your travel records may be shared with the IRS, providing them with more accurate information than they have had in the past about exactly how much time you have spent in the U.S. You can learn more about U.S. residency rules for tax purposes here.
Immigration Rules – Canadians must also ensure they don't violate immigration rules by spending too much time in the United States. If you violate these rules, you can be refused entry to the U.S. and banned from travelling there in the future.

It's important to be aware that the immigration rules you need to comply with are different than the tax rules, and compliance with both sets of rules is essential. You can learn more about immigration rules for how long you can spend in the U.S. here.
Canada
While most snowbirds are aware that they can face negative consequences in the U.S. if they spend too much time south of the border, fewer snowbirds are aware that they can also face negative consequences back in Canada if they spend too much time outside the country, or even their own province:
Provincial Health Care Coverage –Snowbirds who spend too much time outside their home province risk losing their provincial health coverage, as each province has residency requirements you must comply with in order to retain your provincial health care



Under the Entry/Exit Initiative, the government will know exactly how much time you have spent outside the country in the United States (FYI, while there is currently no system in place to accurately track inter-provincial travel, the time you spend in other provinces also counts against your allowable absences, as does time you spend in countries other than the U.S.)



Make sure you know and comply with your province's residency rules to maintain your provincial health insurance.
Old Age Security (OAS) and Guaranteed Income Supplements (GIS) - There is also a possible risk you can lose federal benefits such as the OAS and Guaranteed Income supplements so make sure you are aware of the rules for any federal and provincial benefits that you currently receive.
Permanent Resident Status - If you or your partner are not a Canadian citizen but have Permanent Resident status in Canada, make sure you are aware of and comply with the residency requirement rules. Otherwise, you could jeopardize your permanent resident status and future citizenship application.
Know the rules
While the implementation of the Entry/Exit Initiative will bring significant changes to how traveller information is collected and shared between Canada and the United States, it should not represent a problem for snowbirds, as long as you are aware of - and comply with - the applicable rules in each country.