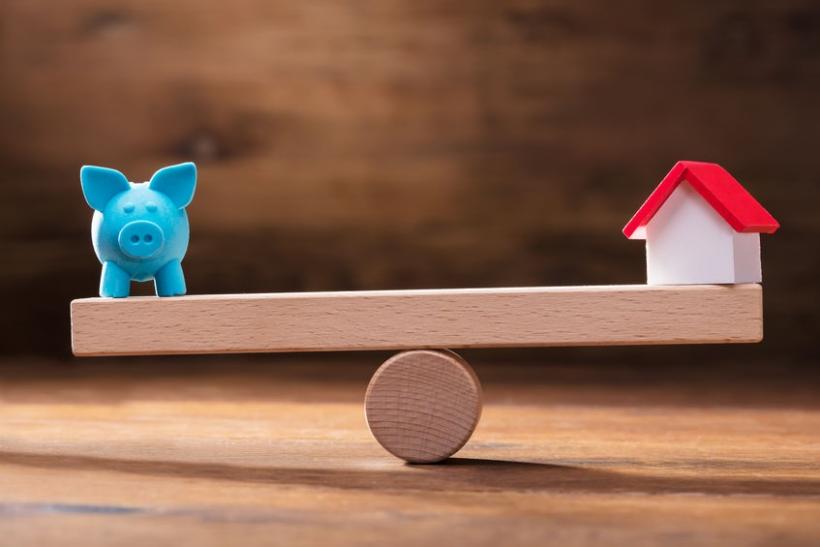 Every year, a number of Canadian snowbirds decide to take the plunge and buy a U.S. vacation home - either for personal use, as an investment property or a combination of both.
And while some can afford to pay cash for their U.S. vacation property, many require some sort of financing to be able to make their purchase.
For those snowbirds who require financing to buy their U.S. vacation property, there are three primary options available:
Get a mortgage on your Canadian home in CAD
Get a Home Equity Line of Credit (HELOC) on your Canadian home in CAD
Get a mortgage in the U.S. on the property you are purchasing in USD
If you're considering obtaining financing to purchase a U.S. property, it's important to understand that the process and requirements differ in the U.S. vs. Canada.
We spoke with Alain Forget, Head of Sales & Business Development, RBC Bank (Georgia) NA to provide some insight on the process for Canadians to obtaining a U.S. mortgage and how it differs from obtaining a mortgage/ HELOC in Canada.
And to help you navigate these differences, we've also created the following "cheat sheet" that compares financing options in Canada vs. the U.S.
A few important points about the chart below:
The chart provides an overview of the differences between obtaining financing in the U.S. and Canada. Choosing which financing option is right for you is a different issue and will depend on your unique situation.
RBC's Forget notes that Canadians should keep in mind that while it may take longer to get a U.S. mortgage (30 to 45 days) and closing costs are higher due to the heavily regulated process, U.S. mortgages do offer some advantages, including allowing you to avoid having to convert the full purchase price from Canadian dollars to U.S. dollars at an unfavourable exchange rate all at once.
If you're considering obtaining a mortgage in the U.S., you'll want to deal with a Canadian bank that has operations in the U.S. (or a U.S. lender that specializes in lending to Canadians), as the process will be faster, easier and less costly.
Most U.S. banks won't offer mortgages to Canadians and those who do will usually charge you a hefty premium for being a foreign national. On the other hand, Canadian banks with U.S. operations will use your Canadian credit history to approve your U.S. mortgage and won't charge you a foreign national premium.
 

CANADIAN MORTGAGE/HELOC

  U.S. MORTGAGE

Can I get pre-approved?

Mortgage: Yes. Pre-approval usually takes 1 - 2 days and can be valid for 3, 6 or 12 months.
HELOC: Not necessary

Yes. Pre-approval takes 1-2 days and can be valid for up to 60 days.

How long does it take to get a mortgage/HELOC?

About a week

30 - 45 days

Required Information

Income, marital status, debt, net worth, other properties you own, etc.

Similar to Canada

Documentation you'll need

Valid ID
Information about your other assets and investments
Information about your debts and financial obligations
credit card balances and limits
lines of credit
Proof of income
 

If you're self-employed:

Notices of Assessment from Canada Revenue Agency for the past two years
 

If you're employed:

Proof of employment
Proof of current salary or wages
Your position and length of time with the organization

Passport or Valid ID
Information about your other assets and investments
Information about your debts and financial obligations
Credit history
Canadian S.I.N number
Two years of tax returns
Bank statements
Proof of income

How much can I borrow?

Mortgage: Usually up to 80% of the value of your Canadian property
HELOC: Usually up to 65% of the value of your Canadian property

Up to 80% for residential property (second home or vacation property)
Up to 75% for a residential investment property (rental property)

Down payment requirement

20% for a personal residence
40% for a rental / investment property

Down payment requirements may be higher for properties with a purchase price over $2 million

Types of Rates Available

Mortgage: Variable and Fixed
HELOC: Variable only

Fixed

Term Limits Available

6 months – 10 years
Usually 25-year amortization

3, 5 and 7 Years

Usually 30-year amortization

Costs

Mortgage & HELOC:

(Approximately $1,000 - $2,500)

Appraisal Fee
Legal Fees (paid to bank)
Mortgage default insurance (optional)

Mortgage:

Underwriting Fee payable to the bank ($1,000 - $1,200)
Appraisal fee
Credit bureau fee
Legal fees

Keep in mind that total closing costs in the U.S. are approximately 3 – 5% of the mortgage amount, depending on the State. These costs include:

Title registration
Title insurance
Applicable taxes
Flood Certification fee - if required for your property
Additional Resources