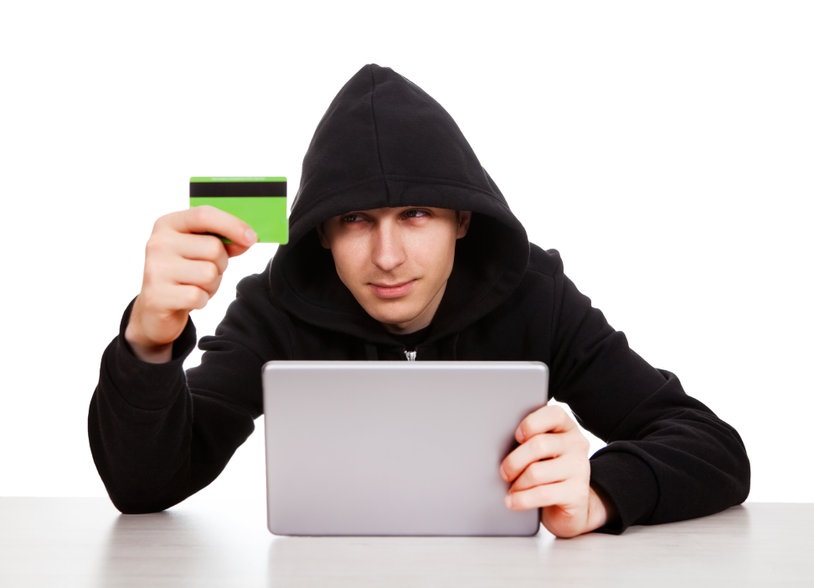 Identity theft is becoming more and more prevalent as we conduct more e-commerce, engage in more online activity and share information freely on social media. Thieves are also becoming more sophisticated in their methods of gaining access to our personal information.
Many victims of identity theft are in the 55 plus demographic – which includes most Snowbirds. 
Because snowbirds are regular travellers and typically conduct banking and other activities online, they are prime targets for identity theft.
Accordingly, it's important to know how to safeguard your personal information to help avoid falling victim to this disturbing crime.
What is identity theft?
Identity theft occurs when criminals steal your personal information for criminal purposes. They can then use your stolen personal information to commit fraud using your identity.
Once they have your personal information, they may be able to access your computer and your email, access your bank accounts, open new bank accounts, apply for loans and credit cards in your name – and even buy property, get passports and apply for benefits!
What are the different types of Identity Theft?
There are two primary types of identity theft.
The simplest form is gaining access to your credit card and using it to make purchases. Many of us have had this happen and the banks normally alert us to suspicious activity on our cards.
The more sinister form of identity theft is when thieves gain access to all of your personal information, which allows them to assume your identity for illegal purposes and cause a great deal of harm in a number of ways.
What are the signs you may be a victim of identity theft?
A big problem with identity theft, compared with other crimes, is that you may not even realize you have become a victim. 
Take all security breaches seriously. From a hack on your email, a lost piece of ID, a compromised credit card etc… One breach leads to another so take action immediately after any breach. 
If you have a break-in at your home you should assume that it is your identity they're after, not your big screen TV.  One theft specialist will share information with other criminal specialists. That break and enter guy likely makes more from a copy of your tax return than from all the other items he may steal from your home.
There are several other signs your identity has been stolen. You should review your credit rating regularly and look for anything suspicious. If you are suddenly denied credit for a new card or a loan, be sure to investigate. And if your credit score suddenly drops, someone else could be using your name on new accounts.
If you are getting calls from collection agencies on accounts you are not aware of, investigate immediately - don't just assume they have the wrong person. This could be a sign your identity has been stolen.
If you see anything suspicious from the Canada Revenue Agency (CRA), be sure to look into it. Thieves can use your identity to file fraudulent tax returns in your name.
If you are missing regular mail such as bank or investment statements it could be that someone is getting access to your mail. Make sure you have a secure mailbox that only you and the postal worker can access.
What should you do if you think you may have been a victim?
Unfortunately, a lot of the extensive legwork to investigate and undo identity theft will be done by you.
The police can't really do a lot and often won't help you until you've become personally liable for more than $5,000...but insured or covered amounts don't count. This is becoming so common that the police do not have time to investigate every case.
You're basically on your own.
Be sure to check your home insurance policy to see if it includes any coverage for identity theft, as it is becoming more common for home insurance policies to include identity theft coverage as an added benefit. Some policies even include access to service providers who will assist you with unravelling your identity theft and offer various forms of support.
If your current home insurance policy doesn't include identity theft coverage, you may want to consider one that does, including Snowbird Advisor Insurance, which offers a number of home insurance options that include Identity Theft coverage.
Tips for snowbirds to protect themselves against identity theft
Beware the telephone
We have all received robocalls pretending to be our bank or credit card provider, an airline or Amazon asking us to respond or give information - NEVER do this!
Be extremely wary of unsolicited telephone calls, e-mails, text messages or mail asking you for personal or financial information. If you are concerned, hang up and call your bank or credit card company yourself to ask if there is a problem.
Some of these calls can be quite convincing so just remember, if you did not initiate the call, do not give out any personal information whatsoever - no matter how convincing the call sounds. Hang up and contact the institution using your own access numbers.
It is also advisable not to donate money to anyone over the phone, even if it is one of your regular charities.
Snail mail
Shred all of your regular mail. A tax return or a bank statement can provide information required to rob you. Paper and mailed statements must be shredded and not left around your home. 
Collect your mail regularly and don't let it pile up. Thieves can break into mailboxes and mailrooms - or they can pay someone to collect mail for them to search for personal information. 
If you move, always change your address for important contacts like your bank, CRA, credit cards, etc... and renew your change of address service with Canada Post until you are certain you have captured any mail that could go astray.
Don't keep hard copies of your bank statements or investment statements in your home. If you have a break-in, this is often what thieves are after.
In fact, the advice is to shred all your mail, not just account statements but envelopes or anything that has your full name or middle initial. That middle initial may be the difference between a fraudster compromising your credit card and full identity theft. Many people have their middle initial in their email address without realizing this is providing a useful piece of information to thieves.
Email
Email is another entry point for thieves and fraudsters.
One way email is used for identity theft is through Phishing emails that look like they come from your bank, CRA, retailers you shop with or other trusted sites and services you use. However, in reality, these emails come from identity thieves impersonating the institutions and businesses you trust. 
Often these emails will claim that you need to reset your password for security purposes or sign in to your account for some other reason. When you click on the link to sign in, you'll usually be sent to a website that looks legitimate, but is actually is a fake site set that captures your username and password when you try to log in, allowing identity thieves to use that information to log in to your real account.
These scammers can design emails that are very convincing so don't fall for any unsolicited email. Always check with that institution or business yourself through your normal channels to make sure it is legitimate.
Another way identity thieves use email is by including links that install malware on your computer.
Once you click on a link, software is installed that gives thieves access to your device and all your data, information and files, including access to your contacts so they can pose as you.
Fraudulent emails can be threatening legal action, alerting you to problems with your banking or your credit card, or offering you amazing deals. Always be suspicious and never click on any links in these emails!
Password protocols
How many times have you been told to change your passwords regularly and make your passwords stronger?
We're told not to use personal information in our passwords, but in reality, it's easier to do so and fraudsters know this. They use a password code breaker program that when fed your personal data will determine your most likely passwords. 
Your children's names, birthdays, spouse's name, workplace history, schools and holiday preferences combined with known address data and e-mail 'handles' all provide key tidbits to your identity, security questions and passwords.
In summary, don't use passwords that contain any part of your personal details. 
Social Media
Which brings us to social media - this is where we're most vulnerable for thieves to predict our passwords and obtain personal information. Social media is such a gift to criminals! 
Enjoy getting birthday wishes from 500 of your closest friends? You may want to rethink whether it's worth broadcasting your birth date on social media. Your birth date is a key security question used in all ID checks. Even pictures of that 65th birthday party can reveal your birth date - it doesn't have to be in your profile.
Do you have social media postings of your child's or your grandchild's birthday, yet still use their birthdate as passwords? Do you post pictures of your pet, yet still use their name as an ID question?
People often use a birth year for their telephone bank code or message mailbox password. Many people use the same numbers over and over again and once a fraudster has your number, they know where to use them.
And don't fall for any of those "What was the make of your first car" or "what was the first place you ever flew to" Facebook posts. You should never answer or respond to any social media questions or quizzes, as in most cases they are just phishing for data that can help them figure out your password or steal your identity.
Credit Cards
When it comes to credit cards, it is worth having a credit card strategy. Review your statements regularly and make sure there are no unauthorized charges, hide your code when shopping, and don't share your code.
Another tip is to use a different credit card for all online purchases and recurring payments that are NOT associated with your bank account or debit card.
And you should always delete credit card info for online accounts after every purchase.
Use a different email address for your banking, credit cards and CRA than you do for your personal email, social media and online shopping or anything public. And don't forward that email to your personal email account out of convenience. 
By taking these precautions, you can limit thieves' ability to obtain your banking information. It's obvious if you use a big bank credit card you probably do business at the same bank. Fraud experts work on probability and most of us are predictable. Your email sign-in is half the information required to get into your bank account so they're 50% of the way to accessing your account by obtaining your banking email address.
A credit card number and telephone banking code are all a thief needs to enter telephone banking and reach the automated message with your balance, credit limit, last payment and recent purchases. Most people use numbers associated with their personal information or a family member's personal information, which helps thieves narrow down the likely combos.
Knowing where you shop also provides thieves with knowledge of less secure accounts where they can test out your log-in information. Fraudsters don't start hacking your most secure bank accounts, where three password attempts shut down access. They start at less secure accounts they find from your credit card statements or other sources. Who doesn't have a Netflix, Amazon or Uber account?
Hide your IP address with a VPN. Police highly recommend this to avoid a direct computer hack on your IP address. 
Security settings
Whenever possible, register for double authentication to access your accounts, where a single-use unique code is sent to your cell that you must enter to access your account.
If it's available, sign up for text, phone or email verifications if there are any changes made to your accounts.
Lock your cell phone with a password or use facial or voice recognition to unlock your phone.
Yes, it's cumbersome and annoying, but it is the best protection that exists aside from using different passwords for each account you have.
The bottom line
Nobody is safe from identity theft and when it happens to you, it is extremely upsetting, time-consuming to rectify and damaging financially and emotionally.
Taking extra precautions such as those outlined above and be smart about what you share on social media to help you prevent falling victim to it. 
More information about identity theft is available on the Government of Canada website here.