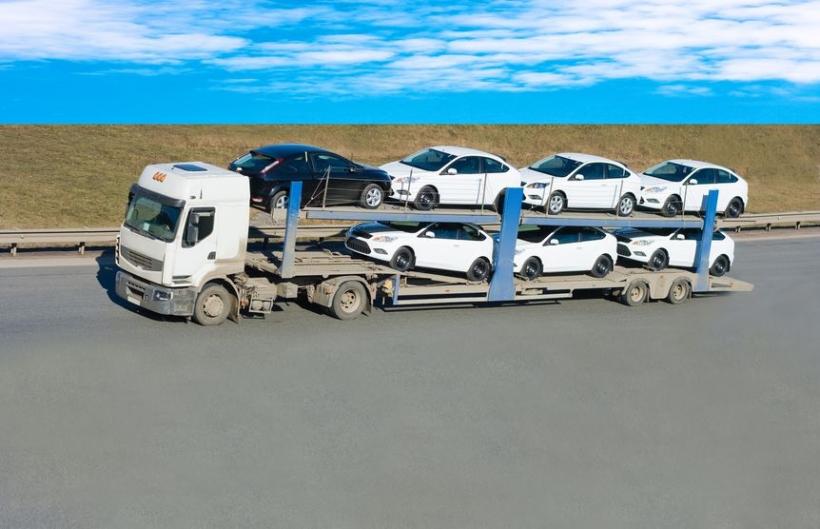 With the Canada-U.S. land border currently closed to all non-essential travel – and indications that it is likely to remain that way for the foreseeable future - the many snowbirds who usually drive their cars down to their winter destinations each year are unable to do so.
However, Canadians are still able to fly to the U.S., and determined snowbirds who want to bring their cars south with them this winter have found options to get themselves and their vehicles across the border using a combination of planes, helicopters and commercial vehicle shipping companies and commercial driveaway services.
If you're still planning to head south this winter and want to bring your vehicle with you, here's what you need to know.
Commercial vehicle shipping companies
Commercial shippers are still permitted to cross the border and able to carry cars, SUVs, pickup trucks and RVs on vehicle transport trucks. 
There are many companies offering this service across Canada and prices vary depending on your pick-up point, destination and the type of vehicle you have.
They can also bring your vehicle back to Canada in the spring but brokerage charges are added for the return trip. You can of course drive your vehicle back to Canada yourself, provided there ate no further restrictions in place by then.
These transport companies have seen a steep increase in business as snowbirds look for ways to get across the border with their vehicles.
TIP: Some companies with little or no experience providing vehicle transport services to snowbirds have started offering their services to snowbirds this year, so you'll want to check out the track record and experience of companies you're considering before choosing one.
Some companies offer door-to-door deliveries, while others use depots in various locations where you have to drop off your vehicle in Canada and pick it up at your U.S. destination.
Be aware that each company has its own rules about how much cargo and the type of personal items you can pack in your vehicle, so be sure to ask about these policies before you book.
There's also paperwork you must fill out correctly beforehand, which your vehicle transport company should be able to assist you with.
In addition, snowbirds have two options when it comes to where they want their vehicle shipped:
Have your vehicle shipped directly to your winter destination and fly down.
Have your vehicle shipped to the nearest airport across the border, fly there to pick it up and drive it down to your winter destination yourself.
Not all vehicle transport companies offer both options, and the right option for you will depend largely on your personal circumstances.
Shipping your vehicle directly to your winter destination
For many snowbirds, the easiest and most direct way to get your vehicle down south is to have it shipped to your winter destination and fly there.
The cost of having your car or SUV transported to the sunbelt generally ranges from about $1,400 to $1,900, depending on your destination.
Shipping your vehicle just across the border
This year, due to the Canada-U.S. land border closure, a new trend has emerged where snowbirds are having their vehicle or RV shipped just across the border to the closest U.S. airport, fly to the airport either by commercial airline, charter plane or helicopter service and then drive down to their winter destination themselves.
This service is often used by snowbirds with pets, RVs or those who want to avoid commercial airlines. ….but also by snowbirds who just want to get across the border and reduce costs a little bit.
The cost of transporting your vehicle just across the border generally ranges from $400 to $1,000 plus the cost of your air transportation. You'll also need to factor in costs for hotel stays and other expenses on your drive down.
If you plan on driving your vehicle down on your own from a border town, there are a few things you'll need to consider.
U.S. travel restrictions & quarantines
Some U.S. states are imposing quarantine requirements on travellers – however, these do not normally apply to those just passing through in transit.  
Having said that, we strongly recommend that you check the rules for EACH state that you will be travelling through to make sure that you are compliant with current requirements. Be aware these rules can change quickly, so check regularly before and during your drive down.
Tips for getting there safely
Choosing to drive your vehicle down through the U.S. will require you to have more interactions during your trip than flying directly to your winter destination and having your vehicle shipped there.
You will have to buy food, find washrooms and stay in hotels for a couple of nights. For this reason, some people prefer to fly directly to their destination.
If you are planning to drive, bring an abundance of food and drinks so you don't have to stop along the way. Take wipes, disposable gloves and hand sanitizer with you for use in public washrooms - and have plenty of masks on hand as well.
Most hotels are working hard to sanitize their properties and put social distancing and contact-free procedures in place, but you'll still want to use your wipes to clean high-touch surfaces like door handles, remote controls, etc.
Of course, if you have an RV, other than stocking up on groceries, you will not encounter these problems.
Driveaway services
Traditionally, many snowbirds have used driveaway services to get their vehicles to and from their winter destinations, which consists of having an individual drive your vehicle to your destination.
Commercial driveaway services continue to operate during the border closure and are allowed to cross as commercial traffic. In fact, they also are driving a lot of RVs across this winter.  
However, non-commercial driveaway services (and some commercial driveaway companies) are outsourcing to vehicle transport companies to facilitate having your vehicle shipped across the border.