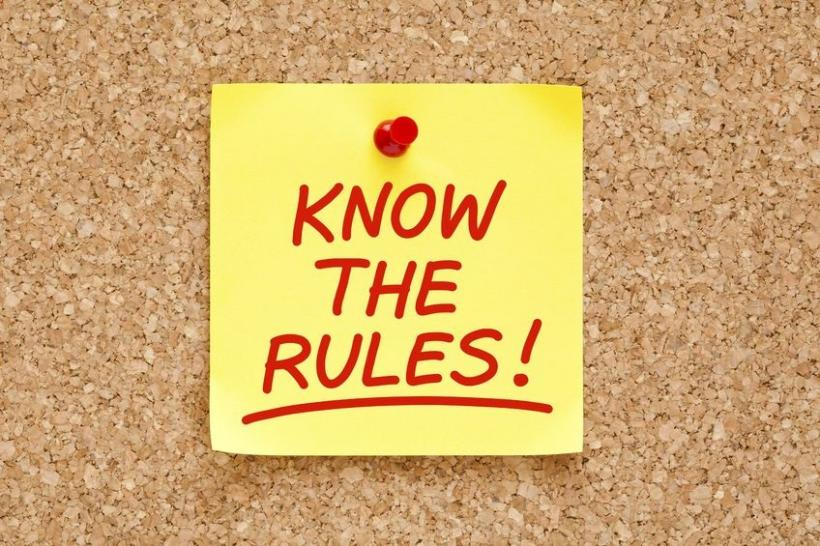 There are a number of ways that Canadian snowbirds can run into difficulties on both sides of the border, with many related to either spending too much time in the U.S. or not enough time in Canada.
Make sure you're aware of the following issues, and any applicable time limits and rules surrounding them, to avoid running into problems.  For some of these scenarios, it's a good idea to get advice from an accountant or lawyer who specializes in cross border tax and legal issues.
U.S. Issues
1.    Tax issues – There are various ways that Canadians snowbirds can attract tax consequences in the U.S., including:
Qualifying as a U.S. Resident for tax purposes by staying too long in the United States. Make sure you know the facts about Canadian snowbirds being considered U.S. Residents for tax purposes, as there is a lot of misinformation on this topic floating around.
Renting out your U.S. residence - check with your accountant, it might depend on how much time you spend in the unit yourself, or on how many months it is rented out.
Earning income in the U.S. or operating a business – you'll want advice on this before you start.
Triggering an eligible capital gain when you sell your U.S. property. Rules vary by state, get legal advice on the actual amount that triggers a capital gain for U.S. purposes.
You or your partner dying while in the U.S. and owning property there. Estates can be subject to U.S. probate as well as Canadian, depending on the overall value of the estate (not just the U.S. assets). Get legal advice now if you have a sizeable estate as to what the consequences might be and how you may want to restructure your affairs.
2.    Overstaying your welcome –  The U.S. has strict rules about how much time you can spend there in any given year. Generally, Canadian snowbirds cannot spend more than 180 days in the United States in any 12 month period (although some interpretations differ) or they run the risk of being deported and banned from the U.S. for a number of years. It's important to understand that the rules are different for how long a Canadian can spend in the U.S. for immigration purposes as opposed to tax purposes (ie. being considered a U.S. Resident for tax purposes). Information surrounding these two distinct issues is often co-mingled, leading to misinformation and confusion among snowbirds. 
3.    Vehicle registration: You can keep your Canadian car in the U.S. for up to one year without converting the registration, but you'll have to convert it to a U.S. registration if you keep it there any longer.  
Canadian Issues
1.    Loss of health coverage - You can lose your provincial health care benefits if you are away for too long in any given year. Learn more about the residency requirements to maintain your provincial health care benefits in each province.
2.    Tax issues – Selling your U.S. property may subject you to capital gains tax in both Canada and the U.S.
3.    Benefits – If you spend too much time outside Canada some of your benefits may be at risk.
4.    Auto insurance – Most auto insurance policies will allow your vehicle to be out of the country for 6 months. However, you should check your policy or ask your insurance broker or agent to make sure.
5.    Vehicle Registration & License – If you have your car in the U.S. temporarily, make sure your provincial vehicle registration and driver's license won't expire while you're away.