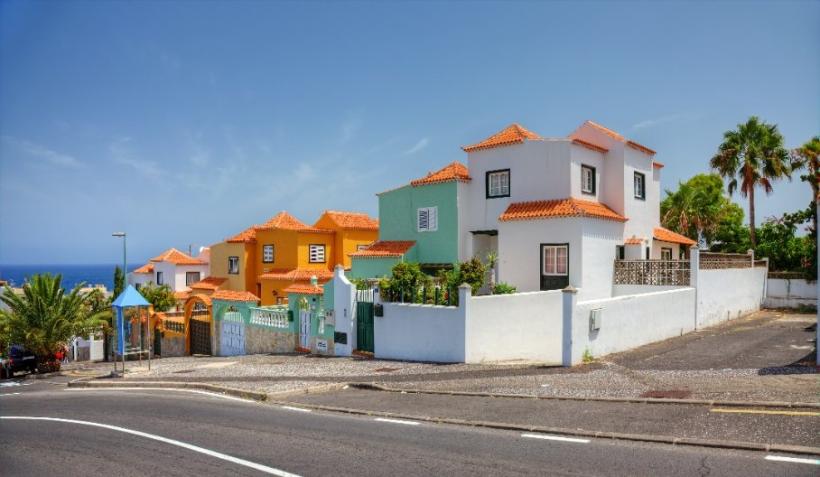 LAST UPDATED: July 14, 2022
If there's one thing that we know about snowbirds, it's that they are not all alike! They range in age from 55 to 95 – or older. Some like to rent, while others like to own - whether it is a house, a condo or an RV. Snowbirds also have very different wants, needs, preferences and means when it comes to living the snowbird lifestyle.
And often, new snowbirds like to move around quite a bit before deciding where to put down roots and buy something - that is, if they ever do.
Likewise, snowbirds who have sold their properties may still want to get away in the winter for a shorter period and to different destinations.
Today's snowbirds have had the opportunity to travel all their lives and they are not afraid to do so. For many, the retirement years are for exploring the world and staying longer than they were able to when they were working.
"Long stay" programs – as they are often referred to – are gaining popularity with snowbirds both younger and older who want to experience different destinations by staying a while, living like locals and then moving on to another destination.
Let's explore the various ways to do this in our guide to long-stay programs for Canadian snowbirds.
"Long stay" programs offered by tour operators
These programs can be an ideal way for snowbirds to get away for about a month or more and have everything taken care of - accommodations with kitchens and facilities, a rental car if you want it, and flights to and from your destination. 
Most tour operators historically specialize in one-and two-week packages - but these long-stay programs are designed for people who want to stay longer, usually 21 – 28 days or more in some cases.
There's often a price advantage of utilizing a long stay package, compared with putting it together yourself. But more about that later.
Southern Europe might be too cool in January and February but is perfect for a March getaway while it's still winter here in Canada. The southern hemisphere is counter-seasonal, so it's summer in Australia, South America and Southeast Asia while it's winter in Canada.
Some long-stay programs have a fixed departure date, which means that you depart on fixed dates as a group and are often accompanied by a tour guide - whereas others have variable departure dates, which allows you to come and go as you please.  
Long stay programs have become more and more popular and are now available to a wide array of destinations, including:
Europe
Portugal - Already a favourite with snowbirds, Portugal is a popular long-stay destination. Once there, you can explore the Algarve region locally by car. The winter temperatures are moderate in the southern region, which is where you will find long-stay accommodations.
Spain - Another favourite for many years, Spain has lovely weather in the south and is very reasonable in the winter, when most Europeans stay away. Explore the Costa del Sol at your leisure and enjoy the Spanish cuisine and culture.
Italy – Spring in Italy is a wonderful time to visit with far fewer crowds and some wonderful spring weather. Stay in Tuscany or the Amalfi Coast - or discover wonderful Sicily.  
Croatia - One of Europe's best-kept secrets, Croatia has a beautiful coastline and many charming towns including picturesque Dubrovnik. Affordable and off the beaten track, an excellent spot for an extended late winter getaway
Greece - By March, the weather in southern Greece and the Greek Islands is lovely and an excellent choice for a long stay vacation. Enjoy the wonderful Greek cuisine and wines while you explore the antiquities, which are everywhere.
Malta - Discover what many Brits have known for years, Malta is a wonderful place to spend the winter. You will be welcomed by a warm climate and lots of accommodation choices on this Mediterranean island.
North America
British Columbia – Yes, Canada is a snowbird destination too! Vancouver Island has some lovely weather in the winter and certainly has an early spring. There are packaged long-stay options here that usually include a car for getting around.
Hawaii – Hawaii likely needs no introduction but can be pricey. Take advantage of long-stay programs in Hawaii for a month and it will be more affordable. Stay in an apartment on beautiful Waikiki Beach. Rent a car while you are there and explore the beautiful island of Oahu with its spectacular north shore.
Florida - Some tour operators offer long stay options in Florida - in Miami and Orlando in particular, But in some Gulf Coast regions as well. This is a good way to sample Florida without having to rent for a longer term, as it's not easy to find short-term rentals in the winter in Florida.
Arizona - Arizona is extremely popular as a winter destination, in particular with Western Canadians.  There aren't a lot of long-stay programs in Arizona, but some do exist. If you can't find one, you can try to arrange one on your own.
Coachella Valley - Palm Springs, Rancho Mirage and the lovely Coachella Valley are great places to spend a long stay. The weather is particularly good starting in February.
Central America
Costa Rica – You'll find some long-stay options in Costa Rica on the Pacific coast. This is a great way to spend longer than a brief holiday in Costa Rica and explore more of the country while you are there.
Buenos Aires – Stay in an apartment in Buenos Aires and soak up this vibrant city with its fabulous food and music.
South Pacific & Asia
Australia - The term long stay is almost redundant in Australia because nobody travels there from Canada for just a week! But there are wonderful long-stay options on the spectacular Gold Coast on Australia's east shores. Australia is counter-seasonal to North America, so you'll be there in the Australian summer.
Cook Islands - There are long-stay options in the beautiful Cook Islands for those who want to explore this part of the world.
Thailand - Europeans have been spending the winters here for decades. A long way to go, but plenty of long-stay options and an opportunity to explore a unique culture, food and amazing beaches.
Bali – Exotic Bali, the beautiful Indonesian island, is another long-stay option. 
Options for booking your long stays
Travel Agents
Your best option for finding out about long-stay programs is to use a travel agent. Travel agents have access to multiple tour operator providers of long-stay programs and can save you a lot of time instead of searching for yourself.  
A travel agent also can assist you throughout your vacation process, from booking to managing any changes to emergencies while travelling and any customer service issues when you return.
Snowbird Advisor Member Travel Program
Snowbird Advisor has partnered with leading Canadian travel provider Merit Travel to create an exclusive travel affinity program for Snowbird Advisor members. If you're interested in long-stay programs, Merit Travel offers a number of long-stay programs to a variety of destinations.
Book your Long Stays through our Snowbird Advisor Travel Program 
Airbnb, VRBO, HomeAway and other do-it-yourself options
For those who would rather do their own thing and not be constrained by what is offered by tour operators, there is always the opportunity nowadays to book everything yourself on the internet.
Accommodation websites such as Airbnb, VRBO, HomeAway and many others offer all sorts of private homes and condos available for rent. One thing to keep in mind is that many properties on these websites don't provide discounts for weekly or monthly longer stays.  
You can also connect with local vacation property management companies in your desired destination to see if they have anything available.
Some hotels also offer long-stay accommodation options, but it's not always easy to find them on your own.
You can book your own flights with any airline website and you can also book your own car rental if you need a car while you are away.
The bottom line
One word of caution: Travel after the pandemic is much more complicated and airline schedules are frequently subject to change. Car rental companies are experiencing shortages of vehicles and Government rules for entry continue to change.
If you are not using a tour operator's long stay package, we strongly recommend using a travel agent to at least book your air travel. This way you will have someone to assist you should anything change or you need assistance before, during or after your trip.