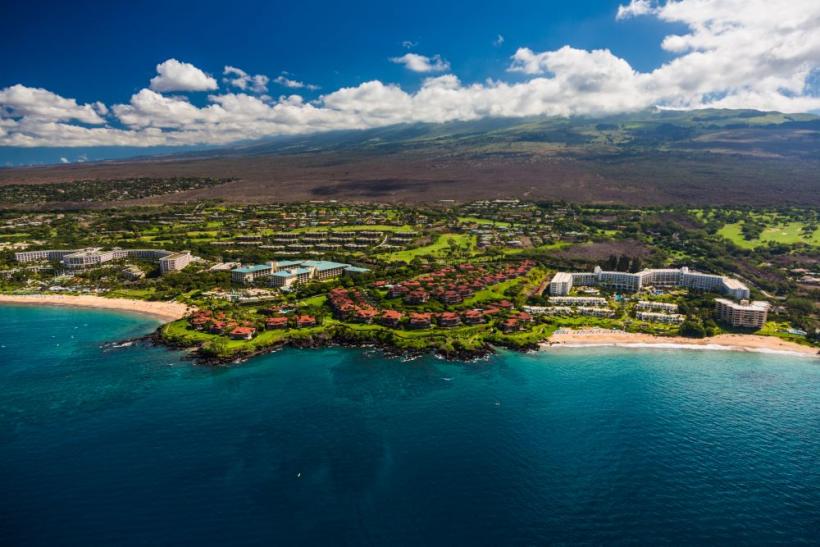 Maui has long been a favourite destination with Canadian snowbirds, and the beautiful Hawaiian island is now welcoming visitors again after a period of being closed following a devastating wildfire in Lahaina this past summer.
Snowbirds may be wondering if it is ok to return to Maui, but the answer is most definitely yes. Large parts of the island are now open to visitors - with the exception of a small area of west Maui around Lahaina.    
But it is a phased re-opening that will continue over the coming weeks and months. Visitors may not find everything open initially, but the more visitors come to the island and support the businesses, the faster things will return to normal.
Hawaiʻi is encouraging people to return - but respectfully. Maui needs its visitors to support its economy and to keep its residents employed and families supported. Visitors can rest assured they will not be displacing any Maui residents by staying in accommodations in Maui, as all the residents do have temporary homes.
Visitors are also encouraged to consider volunteering for a few hours - or however much time they can spare - during their stay in Maui to help the island. There are many opportunities for volunteers on Maui at the moment, and this is likely to be the case in the months to come.
For visitors to Maui, there are a few unwritten guidelines for dos and don'ts as the island slowly opens up, including the following:
Do be mindful of what the islanders have gone through, and don't ask questions about it
Don't take selfies of any devastation
Don't try to visit Lahaina 
Do offer to help or volunteer, and 
Please do contribute to the local economy 
Please note that Lahaina remains fully closed to the public until further notice out of respect to the town's residents. Visitors to the island are asked not to stop on the bypass or streets of Lahaina to take pictures or to get a closer view.
Why Maui has always been so popular with Canadian snowbirds
Maui is just one of many beautiful tropical islands that make up the Hawaiian archipelago in the Pacific. 
But for Canadians, it has always been the number one go-to destination in Hawaiʻi. Many Canadian snowbirds – in particular from Western Canada – have owned or rented condos there for decades.
Maui and the rest of Hawaiʻi have a unique appeal for snowbirds, as they blend an exotic tropical paradise with the modern amenities that many snowbirds are looking for.
The island is the second largest in Hawaiʻi and boasts over 30 miles of beautiful sheltered beaches, as well as Haleakala National Park - home to the island's tallest peak, waterfalls and the iconic Hana Highway with its breathtaking views.
Weather
The weather in Maui, as in all of the Hawaiian Islands, is idyllic. Of course, island climates mean that the weather is constantly changing, but the warm temperatures prevail year-round and showers come and go, leaving beautiful rainbows in their wake.
Getting there
Air Canada and WestJet normally operate flights from Vancouver and Calgary during the winter to Honolulu with inter-island connections to Maui, as well as some direct flights to Maui.
Air Canada also operates some flights nonstop from Toronto to Honolulu. Flight schedules are still being adjusted according to demand so check with both airlines or your travel agent for the latest information. 
There are also flights from many points on the U.S. West Coast.
Flights are approximately 5 to 5 ½ hours from the West Coast and 12 ½ hours from Toronto.
Accommodations
There is a wide variety of accommodations available in Maui, from condos, apartment rentals, cabins and homes to rent – in addition to hotels, resorts and bed and breakfasts.
As mentioned earlier, a number of Canadian snowbirds who fall in love with Maui eventually buy homes or condos there.
Cuisine
Maui is a foodie's paradise. Restaurants large and small feature fresh fish and seafood, local produce and succulent fruits. 
Snowbirds love to shop at the local markets and support local produce and fare.
Car rentals
It really is worth renting a car for a few days to explore this magnificent island. However, car rentals are not cheap, so you will want to shop around for the best deal.
Watersports
There is no shortage of water activities in Maui, offering something for everyone, depending on your level of fitness and interests.  
Snorkeling is very popular just off the many wonderful beaches, and watersports of all kinds abound including sailing, boating, swimming, surfing, fishing and more.
Golf
Maui is home to 14 fabulous and challenging golf courses, many offering sweeping views.
Several of Maui's golf courses are ranked among the world's best and designed by such golf legends as Arnold Palmer and Ben Crenshaw. 
The PGA Tournament of Champions is held in Maui each year amidst incomparable scenery with lava flows, palm trees and oh yes, lots of rainbows!
Hiking
Active snowbirds will love the hiking trails in Maui. Choose from a trail in the rainforest that leads to a cascading waterfall – or hike the ridge of Waihee Valley to see rare birds and tropical plants. 
The crater of the Haleakala volcano is also open for hiking – views of the crater are spectacular from the Keoneheehee Sliding Sands Trail.
These are just some of the many hiking trails through state parks and other regions of Maui.
The bottom line
Maui is one of the most beautiful places on earth and a wonderful place for snowbirds to spend an extended stay.  
Right now, Maui needs its visitors to return so it can flourish once again.
More Information
Snowbirds can find more information on visiting Maui here.