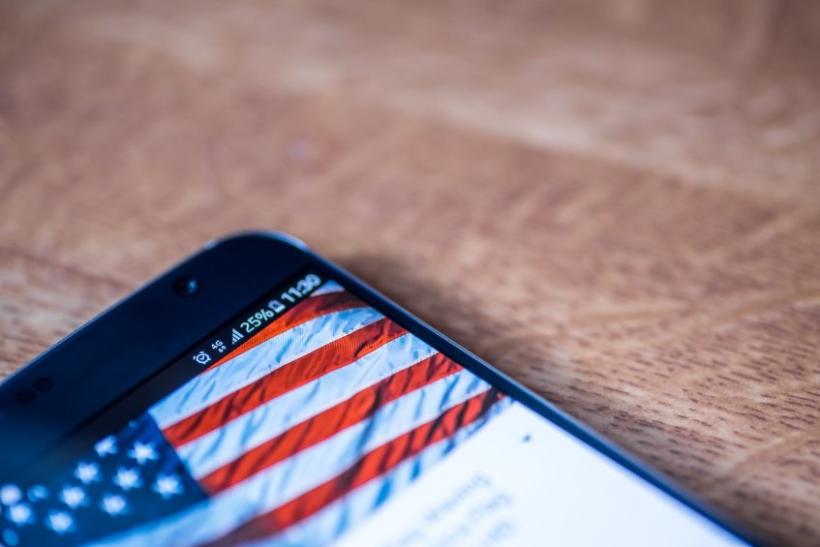 LAST UPDATED: October 11, 2022
As long wait times persist at many airports, Canadian snowbirds and other travellers flying to the U.S. from select Canadian airports (or arriving at select U.S. airports) can now save time clearing U.S. customs by using the Mobile Passport Control (MPC) mobile app, available from U.S. Customs and Border Protection (CBP).
Here's what you need to know about the app.
What is the MPC app?
The MPC mobile app allows travelers entering the U.S. by air or sea at select locations to submit their passport and travel information using a mobile device, which then stores their information for future entries to the U.S. The app is not currently accepted at land border crossings.
Using the app can help travellers save time clearing U.S. customs.
The MPC program was originally launched by the CBP in August 2014 at select U.S. airports and seaports, but only recently expanded to Canadian pre-clearance locations at Montreal, Toronto and Vancouver airports.
Who can use the app?
The app is available to U.S. citizens and Canadians entering the U.S. using a B2 Temporary Tourist Visa – which applies to most snowbirds – or a B1 Temporary Business Visa.
How does the MPC app work?
After you download the app, you will be able to create a profile with your passport information, name, gender, date of birth, and country of citizenship.
Upon arriving at an eligible pre-clearance location in Canada - or upon landing at an eligible U.S. airport - you will need to select your airport or seaport and terminal, take a self-photo, and answer a series of CBP inspection-related questions.
Once you submit your information through the app, you will receive an electronic receipt with an encrypted QR code on your mobile phone that you will need to show to a U.S. customs officer for inspection.
Where can I use the app?
At the moment, the MPC mobile app can be used at 38 sites, including 3 Canadian pre-clearance locations at Toronto, Montreal and Vancouver airports, 31 U.S. airports and 4 U.S. seaports of entry:
Canadian Airports:
Montreal Trudeau International Airport (YUL)

Toronto Pearson International Airport (YYZ)

Vancouver International Airport (YVR)
U.S. Airports:
Atlanta Hartsfield-Jackson International Airport (ATL)

Baltimore/Washington International Thurgood Marshall Airport (BWI)

Boston Logan International Airport (BOS)

Chicago O'Hare International Airport (ORD)

Dallas/Fort Worth International Airport (DFW)

Dulles International Airport (IAD)

Denver International Airport (DEN)

Fort Lauderdale-Hollywood International Airport (FLL)

Honolulu Daniel K. Inouye International Airport (HNL)

Houston George Bush Intercontinental Airport (IAH)

Houston William P. Hobby International Airport (HOU)

John F. Kennedy International Airport (JFK)

Kansas City International Airport (MCI)

Los Angeles International Airport (LAX)

Miami International Airport (MIA)

Minneapolis-Saint Paul International Airport (MSP)

Newark Liberty International Airport (EWR)

Oakland International Airport (OAK)

Orlando International Airport (MCO)

Philadelphia International Airport (PHL)

Phoenix Sky Harbor International Airport (PHX)

Pittsburgh International Airport (PIT)

Portland International Airport (PDX)

Sacramento International Airport (SMF)

San Diego International Airport (SAN)

San Francisco International Airport (SFO)

San Jose International Airport (SJC)

San Juan Airport (SJU)

Salt Lake City International Airport (SLC)

Seattle-Tacoma International Airport (SEA)

Tampa International Airport (TPA)
U.S. Seaports:
Miami Seaport

Palm Beach Seaport 

Port Everglades Seaport

San Juan Seaport 
Can I use the MPC app if I am flying from a Canadian airport that doesn't have U.S. pre-clearance?
Yes, you can use the MPC app upon arrival in the U.S. to clear customs, as long as the airport you are arriving at is part of the MPC program (see list of participating airports above).
Do I still need my passport?
Yes, you will still need to show your passport, along with your mobile device and the QR code receipt to the CBP officer.
What if I have NEXUS?
If you have NEXUS you can not use the Global Entry kiosks and the MPC app – you must use one or the other. NEXUS is generally still faster as there is less information to complete.
Does every traveller in a household need to fill out the app separately?
No, the app allows you to create multiple profiles, so families from a single household travelling together only need to submit one form.
Do I still have to fill out a customs declaration form?
No, you do not have to submit a physical declaration form.
Where can I get the MPC app?
The CBP MPC app can be downloaded for free from the Google Play Store or Apple App Store.
Where can I get more information?
For more information on MPC, including user eligibility, visit the CBP MPC website.