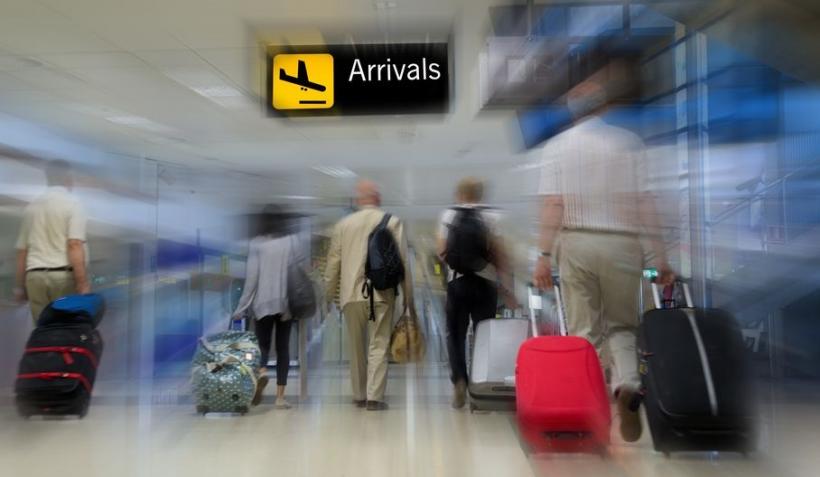 Eligible travellers entering Canada by land or air through select entry points in Alberta now have the option to participate in a pilot program that allows them to be tested for COVID-19 at the border as an alternative to the 14-day quarantine requirement.
The new COVID-19 testing option will be offered at two locations:
the Coutts land border crossing in southern Alberta

the Calgary International Airport
If successful, the pilot program could eventually shorten quarantine times for the rest of the country.
Generally, eligible travellers include individuals who have no COVID-19 symptoms and are: 
Returning Canadian citizens or permanent residents, or
Foreign nationals currently permitted entry into Canada, or
Travellers exempt from 14-day quarantine, including essential service workers
Individuals who are eligible and choose to participate in the program will be allowed to quarantine for less time if they test negative for COVID-19 and commit to following specific public health and testing measures.
Individuals who are ineligible or choose not to participate in the program are still legally required to quarantine for 14 days after arrival.
Program participants are required to take a COVID test upon arrival and quarantine while they await their test result (approximately 48 hours). If the test is negative, travellers will be allowed to leave quarantine but must remain in Alberta for the first 14 days and commit to getting a second test on Day 6 or 7 after arrival at a pharmacy participating in the pilot program.
Tickets will be issued to anyone abusing the program and not complying.
You can find more information about the pilot program at the links below, including how it works, eligibility requirements, how to participate and program conditions and restrictions: