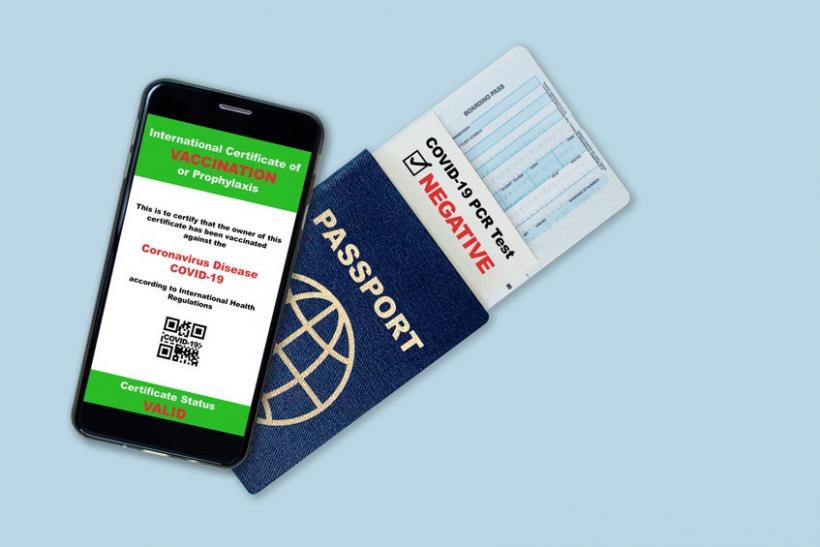 There has been much talk recently about some countries requiring travellers to provide an official certification of vaccination status or "vaccine passport" issued by their home country's government as a pre-requisite for entry.
While this initiative hasn't been widely implemented yet, it could impact snowbird's ability to travel to certain countries, as destinations that adopt such a policy would require travellers to be vaccinated with vaccines they deem to be acceptable and provide proof of such vaccination via an official certification issued by the traveller's home country.
In Canada, the federal government initially announced its intention to create a federal "vaccine passport" by the end of October. However, Prime Minister Justin Trudeau has recently indicated on the campaign trail that this would be coming "eventually" and it could even be next year, as the government needs to gather all the information from the provinces, who have jurisdiction over health.
According to CTV News, on Sept. 3, 2021, Trudeau stated "a re-elected Liberal government would certify provincial vaccine passports for use in international travel as an interim measure until a federal version is put in place."
"Asked to lay out a timeline for the federal vaccine passport his party has promised to deliver, Trudeau said any national program would first have to involve work at the provincial level, since health information is the purview of provinces."
"Before getting to a federal proof of vaccination to allow for international travel in something that could be aligned with, and perhaps inserted in, your Canadian passport, we have to work with the provinces anyway to get that information," Trudeau said.
However, this approach could be problematic for many Canadians, as vaccine passports are only being introduced by some provinces and not others, so depending on which province you live in, you may be out of luck providing proof that is acceptable for international travel if it is required until the Federal government launches its own country-wide vaccine passport
Here's a recent overview of where each province currently stands on its plans to introduce a vaccine passport.
You can also find more information about this issue from Travelweek here.
U.S. considering requiring visitors to be vaccinated
In August 2021, there were news reports that the U.S. was considering introducing measures that would require all international visitors to be vaccinated. However, since that time there has been no additional information about this initiative or whether it would in fact be implemented.
If this initiative is ultimately implemented the initial reports left a lot of unanswered questions that could impact Canadian snowbirds and other travellers to the U.S., including:
Whether or not this requirement would apply to Canadians

If Canadians would require a "vaccine passport" issued by the Canadian government to prove their vaccination status

If AstraZeneca would be deemed an acceptable vaccine

Whether or not the U.S. would accept mixed vaccine doses

How booster shot requirements would be treated
Canadian airlines to require proof of vaccination for all passengers by end of October?
Prior to calling the election, the federal government announced that all air, rail and cruise passengers would be required to provide proof of vaccination.
However, it was not made clear whether this would just be for domestic travel within Canada, or if it would also apply to transborder and international travel as well. Snowbird Advisor has reached out to the Ministry of Transport for clarification but has not received a definitive answer.
Meanwhile, Conservative leader, Erin O'Toole has said publicly that a Conservative government would not carry through with a mandate that all airline passengers must be vaccinated.
We recommend that snowbirds make every effort to gain official proof of their vaccination status before they leave for the winter even if it is not yet required, as things could change over the winter months and they may need it to return.