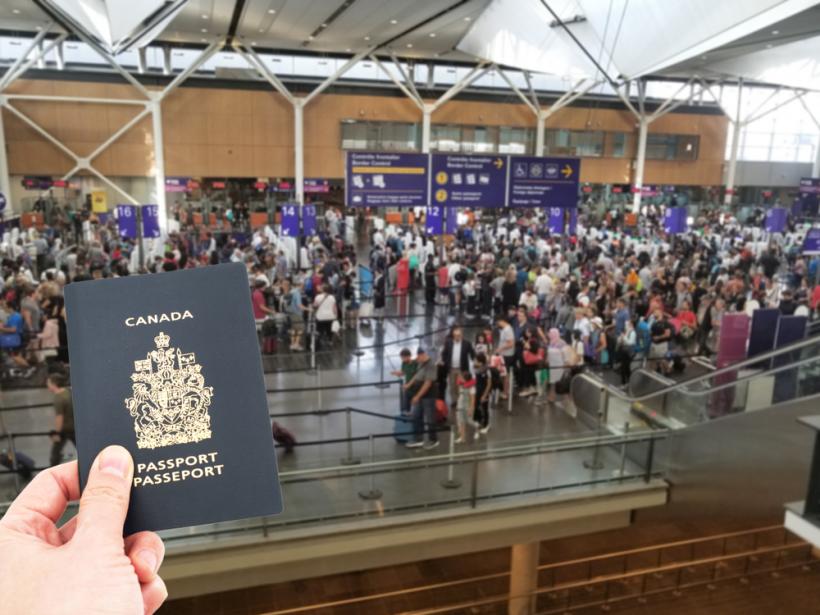 Canada is introducing a new program – the Verified Traveller program - which will replace the Trusted Traveller program on June 21, 2023, and is expected to speed up airline security at Canadian airports.
The Verified Traveller program introduces two new key features:
Travellers who qualify for the program

will no longer need to remove laptops, large electronics and compliant liquids and gels from their carry-on luggage when going through security. They will also be able to keep their shoes, belts and a light jacket on.

The new program will expand the list of travellers who are eligible to be expedited through security to include the following groups:



- 

Members of NEXUS and Global Entry;



- Active members of the Canadian Armed Forces and US military, including reservists, with valid ID;

- 

Canadian aircrew and airport workers with Restricted Area Identification Cards;



- 

International aircrew (in uniform) with valid airline ID; and



- 

Royal Canadian Mounted Police (RCMP) officers, Canadian police officers and constables with a badge and proper photo identification issued by their respective organizations.
For most snowbirds, this will only apply to those with valid NEXUS cards, unless they fall into any of the above groups.
The Verified Traveller program will also allow children who are 17 years of age and younger, and adults who are 75 years of age and older, to accompany verified travellers through security, provided they are on the same reservation.
The Verified Traveller program will be available at the following airports for domestic and international flights beginning on June 21, 2023:
Vancouver International Airport

Edmonton International Airport

Calgary International Airport

Winnipeg International Airport

Toronto-Pearson International Airport T1 and T3

Montreal-Trudeau International Airport
More information about the new Verified Traveller program can be found here.