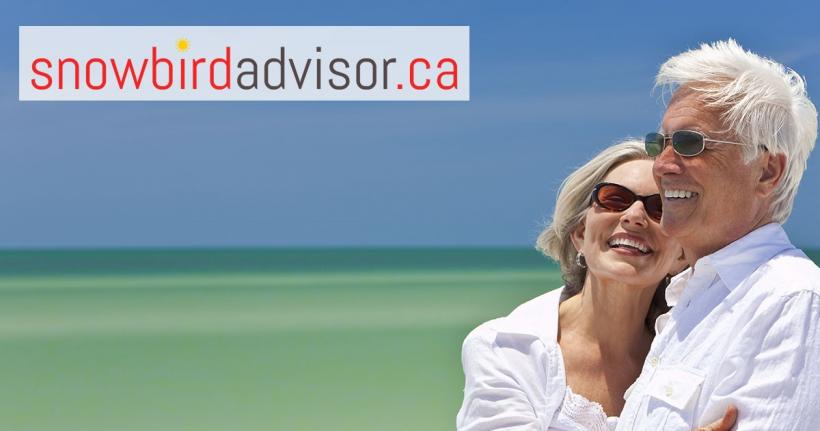 According to a recent survey conducted by Snowbird Advisor,  91% of Canadian snowbirds intend to travel next winter.
Another 8% of snowbirds said they were uncertain if they would go away this coming winter season, with the number one reason being it will depend on whether the Canada - U.S. land border is open.
It is estimated that about 1 million Canadian snowbirds leave Canada to spend part of all of the winter in warm weather climates each year.
The survey was conducted June 23 – 25, 2021 and received over 4,000 responses from snowbirds across Canada. 
"The survey confirms that Canadian snowbirds have no intention of spending another winter in Canada," said Stephen Fine, President of Snowbird Advisor, "Last winter, approximately 60% of snowbirds stayed home due to fear of COVID."
Other survey results include:
Trip Length: Over 66% of respondents said they plan on spending 3 months or more away from Canada this winter.
Destinations: Not surprisingly, the U.S. is the top destination for snowbirds, with 83% planning on spending their winter in the U.S. Mexico came in second at 6%, the Caribbean at 3%, Europe at 3%, Central & South America at 1% and other destinations at 4%.
Stark contrast with survey results last November
In a similar survey conducted last November by Snowbird Advisor, over 40% of Canadian snowbirds said they would not be travelling last winter, while only about 30% said they definitely would go away for all or part of the winter and 25% were undecided.
"Clearly, snowbirds feel much more confident about travelling again, no doubt due to high vaccination rates in Canada and the U.S. as well as lower COVID case counts, despite travel advisories still being in place and the border closure," said Fine.
Inquiries:
For more information, media and partnership inquiries, please contact Snowbird Advisor here.