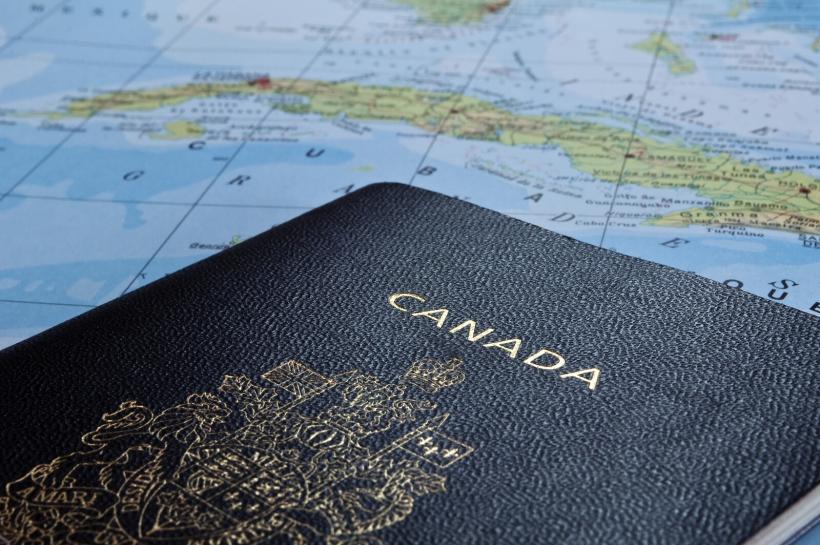 Canadian snowbirds should check the expiry dates on their passports and NEXUS cards immediately to see if they need to be renewed for the upcoming snowbird season, as both programs are currently experiencing significant backlogs and wait times due to COVID-19.
If you need to renew your passport or NEXUS card before the fall, you should do so now, as you might be out of luck if you wait.
Passport renewals and applications
There have been many recent media reports about the huge demand for passports now that Canadians are travelling again.
Government offices are understaffed and swamped with passport applications and there are reports of long lines across Canada at passport offices and long wait times for passport applications to be processed.
Even expedited passports requests for people travelling soon are experiencing backlogs.
If you're planning to go to a passport office in person to submit your application, the Federal government is now posting estimated wait times online, but be prepared for long lineups.
If your passport is expiring soon, submit your renewal application before it expires, as it may make the process a little smoother.
You might think you have plenty of time to get your passport renewed before next winter - but think again! You may wait months to get your new passport.
And remember, many countries require your passport to be valid for a certain period of time beyond your actual travel dates (i.e. 6 months after your arrival date or 3 months after your expected departure date). The length of time your passport needs to be valid varies by country and can change, so be sure to check the requirements for your specific destination.
NEXUS
NEXUS offices in Canada have been closed for over two years now due to COVID-19 and travel restrictions, and while many COVID and travel restrictions have been eased or lifted, Canadian NEXUS offices remain closed. There has been no official explanation as to why - or when they will open.
To make matters worse, it was recently announced that close to 300,000 Canadians are currently waiting for NEXUS interviews to renew or apply for the program, and there is no indication as to how long it will take to clear this enormous backlog once NEXUS offices eventually do re-open.
Renewing your existing NEXUS card
If you already have a NEXUS card, check the expiry date NOW! You can renew online within one year prior to your expiry date. Be sure to renew your NEXUS card before it expires, as you'll be out of luck if you wait until after it expires to renew (see details below).
When renewing your NEXUS card online before your current card expires, you may or may not be required to have an in-person interview to complete the renewal process.
NEXUS members should receive an email reminding them to renew, so be sure to check your email and junk mail.  
More details on renewing your NEXUS card can be found here.
What if my NEXUS card has already expired?
If you let your NEXUS card expire during COVID, unfortunately, you won't be able to renew your card online. You'll need to reapply for NEXUS and wait for an in-person interview, which could take several months or longer.
Applying for a new NEXUS card
The average processing time for a new NEXUS card is 6 – 8 months to get to the conditional approval stage. It can then take up to another 6 months to get an interview appointment due to the backlog and only a certain number of offices in the U.S. have re-opened so far.
 
You can apply for a new NEXUS card online by following the directions found here.
U.S. NEXUS offices have reopened
While Canadian NEXIS offices remain closed, NEXUS enrollment centres in the U.S. finally reopened on April 19th, 2022, giving Canadians the option to go to U.S. border cities that are booking appointments for NEXUS interviews. However, this is a cumbersome process and only useful if you live near the border where there is an office open for this purpose.
You can find a list of U.S. NEXUS enrollment centres near the Canadian border that are currently open here.