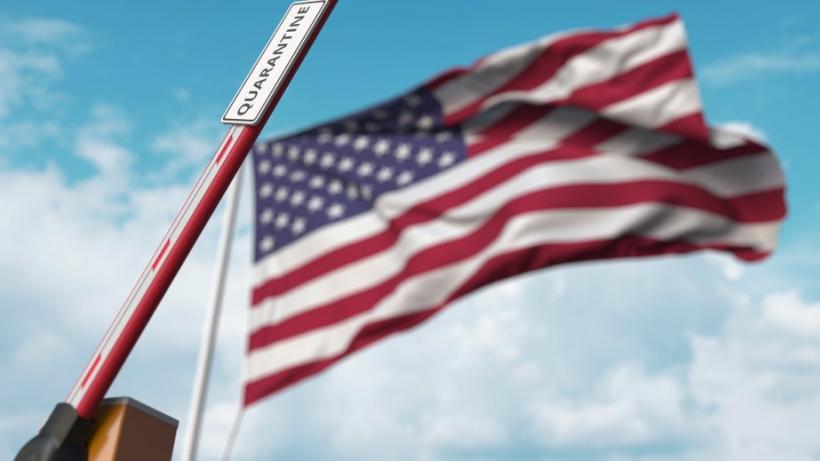 LAST UPDATED: October 13, 2021
Multiple Canadian and U.S. news outlets, including the CBC, are reporting that the Biden administration will open the U.S. borders with Canada and Mexico to fully vaccinated travellers starting in November.
However, administration officials did not give an exact date when the border will re-open.
According to Reuters, initial reports indicate that there will be no COVID testing requirement to enter the U.S. via the land border, just proof of vaccination. 
However, providing proof of a negative COVID test will continue for those travelling by air to the U.S.
News about the border opening broke late in the day on October 12, 2021, when New York Rep. Brian Higgins put out a statement that the border would open, followed by confirmation from U.S. Homeland Security Secretary Alejandro Mayorkas, the Reuters report says. 
The timing is expected to coincide with the recently announced U.S. decision to admit foreign visitors by air who are fully vaccinated.
This means that unvaccinated Canadians will be barred from entering the U.S. by air or land when this policy comes into effect in November.
Canadians travelling to the U.S. by air and land will need to be vaccinated
In addition to yesterday's announcement that the U.S. land border will re-open to fully vaccinated Canadians in November, the U.S. government also stated on September 20, 2021, that beginning in November, foreign nationals will need to be fully vaccinated to fly to the U.S., although no official start date has been announced yet for either requirement.
Up to now, Canadians have been able to fly to the U.S. without being vaccinated (although they must provide a negative COVID test taken within 3 days of their arrival), and while the U.S. government has not explicitly stated that this new requirement will apply to Canadians, it would be prudent to assume that it will.
While many details about the new vaccination requirements are still in the works and have yet to been announced, on October 8th, 2021 the CDC did announce that for air travellers, the U.S. would accept all vaccines approved by either the CDC or the WHO, which would include Astra Zeneca, as it has been approved by the WHO.
However, the CDC has not provided any guidance on whether or not they would accept mixed dose vaccinations for travellers arriving by air or land.
In addition, at this time it is not clear if the vaccination requirements for travellers arriving in the U.S. will be different depending on whether they arrive by air or land.
In reference to the new announcement about the land border re-opening. U.S. officials did state that "The new rules are similar but not identical to planned requirements announced last month for international air travellers".
Snowbird Advisor is following these developments closely and will keep our members informed as more details become available.