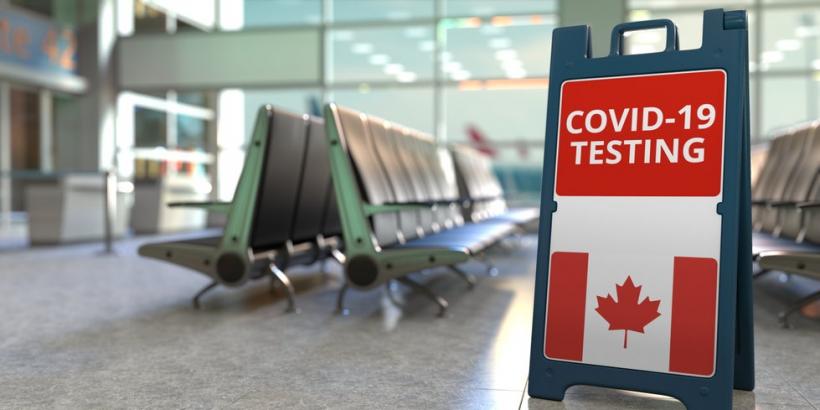 LAST UPDATED: December 8, 2021
Many Canadian snowbirds and other travellers are not aware that there is more than one COVID test accepted for entrance to Canada.
While PCR tests are the most well-known COVID tests that the Canadian government deems acceptable for travellers entering Canada, there are actually other tests that Canada will accept, including RT-LAMP tests.
RT-LAMP test advantages
RT-LAMP tests can offer a number of advantages over PCR tests:
Often less expensive than PCR tests

Usually provide test results much faster than PCR tests

In some cases, can be self-administered remotely and observed and verified by a qualified telehealth observer.
Depending on where you are returning to Canada from, it's good to know you have options other than PCR tests, which can be more expensive, have longer test result turnaround times and even be unavailable in some locations.
Rapid antigen tests NOT currently accepted
Unfortunately, at this time, Canada does not recognize rapid antigen COVID tests – which are accepted by the U.S. – but this could change in the future.
Which COVID tests are accepted by Canada?
Here is a list of the most common COVID tests accepted by Canada:
PCR - Polymerase chain reaction

NAAT - Nucleic acid amplification test and  NAT - Nucleic acid test

RT-LAMP - Reverse transcription loop-mediated isothermal amplification
Other COVID tests accepted for entry into Canada include:
RT-PCR – reverse transcription real-time PCR

Quantitative PCR (qPCR)

Isothermal amplification

Droplet digital PCR or digital droplet PCR (ddPCR)

Transcription-mediated amplification (TMA)

RNA (Ribonucleic acid)

Ct (cycle threshold)

CRISPR

Sequencing

Next generational sequencing (NGS) or whole-genome sequencing (WGS)

Oxford Nanopore sequencing (LamPORE)

Detection of the N gene

Detection of Orf1a/b

Detection of the S gene

Detection of the E gene

Detection of the RdRp gene
More information about acceptable COVID tests
You can find complete details on which COVID tests are accepted by Canada for travellers entering the country here.