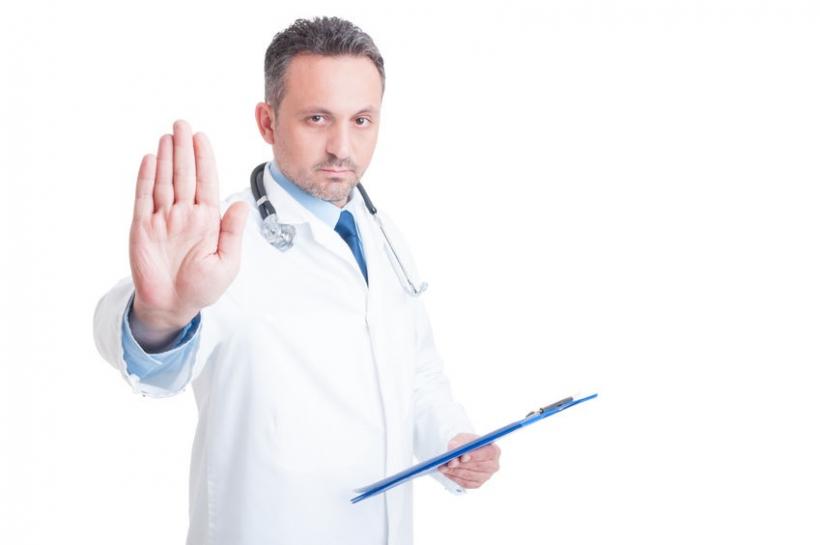 In a previous article, I wrote about the underwriting process and what Canadian snowbirds can expect when answering medical questionnaires for emergency travel medical insurance. You may recall that medical questionnaires are often part of the application process for customers over a certain age, usually 60-years of age and older, and travelling for a specific number of days or more. 
The number 1 rule when completing the medical questionnaire is to always answer truthfully. If you have any doubts whatsoever about the medical condition(s) listed on the questionnaire, you should always consult your family doctor for advice before completing the application. 
  
Based on your answers to the medical questionnaire, your premium rate category will be determined (for example, "A", "B", "C" or  "Bronze", "Silver" and "Gold"). Your final premium rate will also factor in your age at the start of your trip as well as the total length of your trip.
Another factor which will impact your premium rate is whether you have selected a deductible (for example, $500, $1,000 or $5,000) in the event of a claim.  As with home and auto insurance, a higher deductible will lower your premium.
Depending on the number of medical conditions you have as well as the severity of these conditions, the insurance company may decline to offer you coverage altogether. If you find yourself in this unfortunate situation, it's important to understand that you may still have the following options available to obtain travel medical insurance coverage.
Custom Travel Medical Insurance for Snowbirds
There are a few insurance companies in Canada which permit applicants for travel emergency medical insurance to provide more information about their specific medical conditions in order to obtain a truly customized premium. 
A customized policy of this kind can be a good option for Canadian snowbirds who have been refused travel medical insurance elsewhere. This level of detailed medical underwriting may take more time to complete and is not available from all Insurance companies so be sure to shop around or talk to your insurance advisor. 
Once completed and approved for coverage, you will receive a "Confirmation of Coverage Letter" or a "Guarantee of Coverage Letter" which specifies what pre-existing condition(s) will be covered during your scheduled trip. If not all of the pre-existing condition(s) are listed or if there is an error on the letter, it is up to you to contact the insurance company right away to correct it and have the letter re-issued. This correction may result in additional premium being charged. 
Furthermore, if you experience a change in your medical condition(s), between the date you initially applied and were approved for the coverage and the date of your departure, you must contact the insurance company to update them of any changes. Your emergency travel medical insurance policy may be reassessed resulting in an additional premium being charged. It is also possible that the coverage will be revoked and you will receive a refund of any premiums paid. If this is the case, your best decision is to cancel your trip as the risk of having a claim abroad is just too high.
Lower Coverage Limit Policies
In addition to personalized travel emergency medical insurance quotes which will cover pre-existing conditions, some insurance companies have begun to offer simplified policies with either guaranteed stability periods or the elimination of pre-existing and stability periods altogether. The result of these changes is that the overall benefit levels are reduced. So, instead of having a $5 million CAD policy limit, the policy provides a much lower limit of $30,000, $100,000 or $150,000. 
While some coverage is better than none and it is often easier to get approved for these lower coverage limit policies, be aware that you run a very real risk of not having enough coverage should you suffer a medical emergency while outside Canada, which could lead to out of pocket expenses in the hundreds of thousands of dollars or more. Be sure to talk to your insurance advisor about the specific terms and conditions of these policies before purchasing one.
Try Applying to Other Insurance Companies
While most major travel medical insurance providers have similar criteria for determining whether or not they will offer you coverage and how much your premiums will be, the criteria they use are not identical.
Just because one or more travel medical insurance companies has refused to provide you with coverage, it doesn't necessarily mean they all will, so it can sometimes be worth applying to multiple insurance providers even if you have been rejected by others.
Remember that coverage terms and conditions can vary greatly from provider to provider, so it's important to review and understand the terms of your policy, particularly when applying to multiple providers.  Be sure to talk to your insurance advisor about which travel insurance product is best for you. 
Finally, you should always follow the advice from the Travel Health Insurance Association of Canada:  "Know Your Health. Know Your Trip, Know Your Policy."