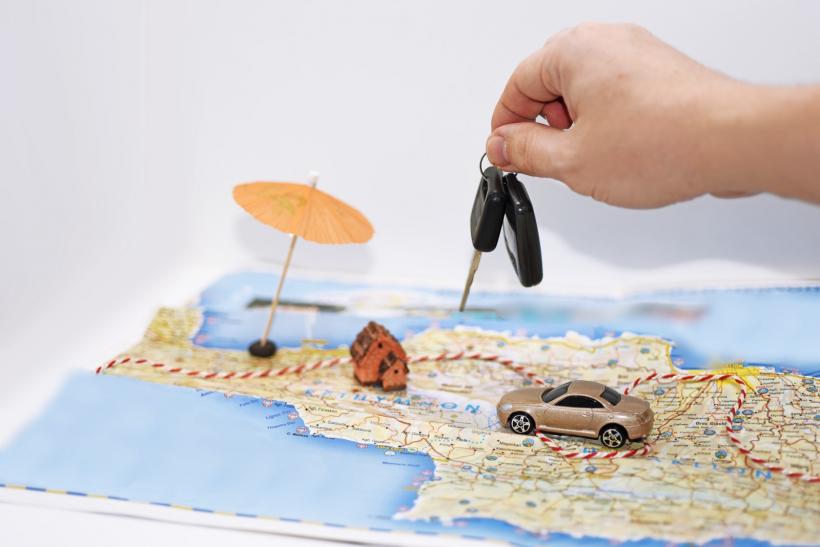 Many snowbirds who winter in the U.S. prefer to have their own vehicle with them. But after several years of driving back and forth, the novelty of these road trips can wear off. And sometimes a change in health precludes making long driving trips.
The good news is that if you no longer want to (or are unable to) make the long drive, there are still options for getting your car to and from Canada and your U.S. winter destination, with the two most common options being vehicle transport services that ship your car on a transport truck and drive-away services that will drive your car for you.
Each option has its pros and cons, and the right choice for you will depend on your needs and preferences.
There are several service providers that specialize in transporting cars to the southern U.S. for snowbirds, but they can vary in terms of quality, reliability and price, so make sure you do your homework before choosing one!
Shipping your car to the U.S.
You can have your car shipped on a vehicle transport truck from a number of cities across Canada to many popular southern snowbird destinations in the United States. These trucks typically transport 8 or 9 vehicles at a time.
One huge advantage of having your car shipped on a truck is that it avoids putting thousands of extra kilometres on your vehicle, an important consideration for any vehicle, but particularly so if your vehicle is leased and you have mileage limits (FYI - if your vehicle is leased, you'll also want to check your lease to see how long you can keep it in the U.S.)
Another advantage is that you avoid the wear and tear of a long drive and reduce the risk of an accident or damage to your vehicle en route. 
However, logistical issues can sometimes be a drawback, as you'll be restricted to dropping off and picking up your car on the dates that the transport truck departs and arrives, respectively. In addition, in many cases, you'll need to take your car to a drop-off point to be shipped and pick it up from a pick-up point in your destination (although some companies will pick up and deliver your vehicle to your door for you).
Clarify with the shipping company how long the trip will take for your car in order to coordinate your arrival. Some trucks will make several stops to drop off and pick up vehicles and this can add time.
You'll also want to check with the shipping company to see if you are permitted to load your personal belongings in your vehicle, as policies on this vary from company to company.
Transport companies should be able to assist you with all the necessary paperwork and ensure you have the right documentation. They will use brokers at the border to ensure a smooth clearance.
Having your car shipped can be slightly more costly than having it driven for you. For example, the typical cost of shipping a vehicle from Southern Ontario to Florida is $1,400 - $1,500 CDN. But you will save the wear and tear, avoid the extra mileage and reduce the risk of accidents or damage!
Drive away services
Another popular method for getting your vehicle to the U.S. each winter is to use a drive away service. There are companies who have a roster of drivers who will do this, as well as some individuals who offer this service.
One advantage of having your car driven for you is that you will be able to pack the personal belongings you need for the winter.  
Another advantage is that your driver can usually provide door-to-door service - or even arrange to meet your flight if the timing works. 
On the downside, using a driveaway service will add thousands of kilometres to your car, along with the regular wear and tear that comes with driving long distances. It will also increase the chances of an accident or damage to your car. And although it is uncommon - particularly when using a reputable drive away service - you may get a driver who doesn't properly care for your vehicle while transporting it.
Some driveaway services charge a flat fee while others require you to purchase a return air ticket for your driver (or a southbound air ticket if they are driving your car back to Canada). Be sure to inquire about what your price includes before you book. You can expect to pay between $1,000 to $1,200 CAD for this service. 
A reputable drive away service with a proven track record should be able to assist you with all the paperwork and documentation you will need to accompany your car while it is being driven by someone else.
You should also check with your auto insurer to make sure that your driver will be covered under your policy and meets any age requirements.
Documentation needed at the border
Depending on the method you use to have your car transported between Canada and the U.S. and the items you have in your car, you may need some or all of the following documents to ensure a smooth trip across the border.
As mentioned before, a reputable vehicle transport or driveaway service should be able to advise you of the exact documentation you will need and assist you in completing it:
A letter of authorization from you stating that they have your permission to take the car across the border and other details including your U.S. address.

A copy of your vehicle ownership registration and insurance

A photocopy of your passport.  

If your car has personal belongings in it, a U.S. Customs and Border Protection (CBP) Form 3299 – Declaration for Free Entry of Unaccompanied Articles that accurately lists all of the personal items in your car. You can download the form here:

Form 3299 – Declaration for Free Entry of Unaccompanied Articles

.
If your car has personal belongings in it, a Canada Border Services Agency (CBSA) Form E-15 Certificate of Destruction/Exportation that accurately lists all of your personal items to avoid paying duty and taxes on these personal items when you return to Canada in the spring. You can download the form here:

Form E-15: Certificate of Destruction/Exportation

.
When returning to Canada, a copy of a completed CBSA Form E-24 Personal Exemption CBSA Declaration listing all of the items being driven back in your car, along with a copy of the completed Form E-15 when your vehicle entered the U.S. IMPORTANT NOTE: You should keep the original copy of Form E-15 to present at customs when you return by airplane to inform customs of goods that will be following you home separately.