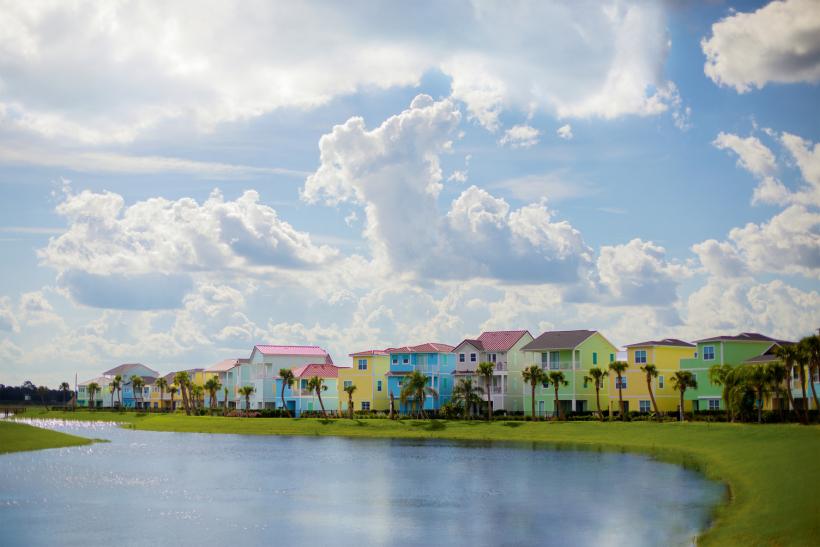 Kissimmee …. The big, bold heart of Florida. 
A place to do as little or as much as you'd like! If you dream it, you can do it here. Shake hands with a mouse. Dine with kings and queens. Zip line over alligators. Play it cool with some penguins. Blast off into outer space. Fly through the air on boats, balloons, and broomsticks. Let your inner night owl loose at concerts and outdoor entertainment. 
Take your pick of more than 50,000 accommodation options.  Unique to Kissimmee is our portfolio of vacation home rentals. Currently, our area boasts over 22,000 vacation home properties, ranging from 1-15 bedrooms. Maybe that's why we're called the Vacation Home Capital of the World®.
Kissimmee's ultra-luxe vacation home rentals can have all the bells and whistles, including: gourmet kitchens, themed rooms, movie theatres, bowling alleys, holiday décor, and concierge services. The best part? For groups and extended family visits, vacation home rentals are available to suit every taste, style and budget.
 With such an incredible assortment of accommodation options and easy access to world-famous theme parks and attractions, state-of-the-art golf courses, world-class dining, and relaxing outdoor experiences, Kissimmee provides snowbirds with everything they could want and need for a memorable getaway vacation in  Central Florida.