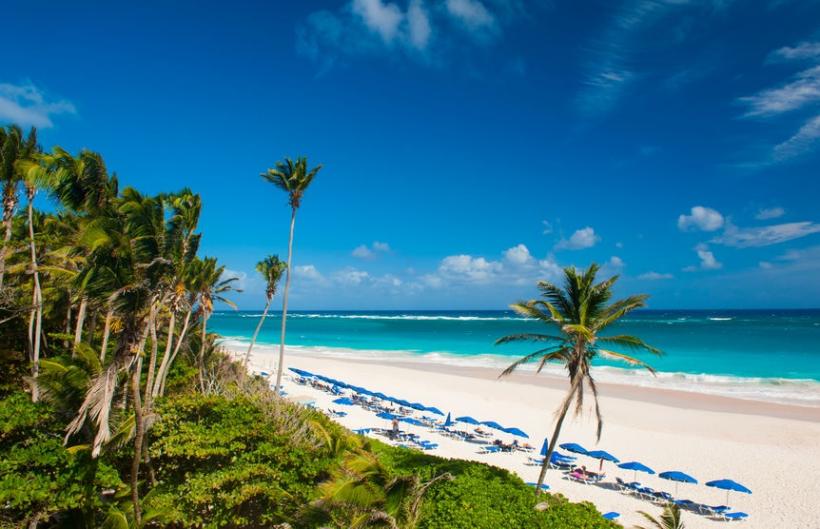 The Caribbean has been a winter holiday destination for Canadians for decades. These beautiful islands have a wonderful, year-round tropical climate and each one has its own culture and ambience.
And while the Caribbean is not top of mind for many snowbirds, it certainly does attract its share of Canadians for long stays and sailing adventures during the winter.
The islands are quite varied geographically and offer unique and interesting history, depending on their colonial past. The region is home to some of the smallest countries in the world - most islands are now fully independent while some remain a part of their European domain.
There are many accommodation rental options including apartments, condos, villas and guest houses available to Canadians for the winter months, and some Canadians even own homes or condos.
Be aware that many of the islands can be on the expensive side compared with other snowbird options, as they are extremely popular with tourists in the winter months which keeps the rates high. However, there are exceptions!
Here's an overview of some of the more popular Caribbean snowbird destinations offering affordable long-stay accommodations. Of course, we could include other islands if price were no object, but most of them cater primarily to one or two week stays and are prohibitively expensive for visits lasting several months.
Barbados
Barbados has a special relationship with Canada going back decades and has a loyal following during the winter months. 
An ideal climate year-round is part of Barbados' appeal, along with friendly people, beautiful beaches on its southern and western shores and dramatic scenery on its north and east coast.
Barbados certainly boasts a vibrant long-stay visitor market with in excess of forty-five hotels, villas, small apartments and guest houses servicing this market. On average, these guests stay on the island for six to eight weeks.
Many of the accommodations catering to the snowbird market are booked a year in advance, as these repeat visitors want to reserve their spot for the following year.
Rates for these types of accommodation range from as little as $50- $75 USD per night and go up from there, depending on the level of accommodation, which includes small apartments, condos and villas.
A number of these small accommodations are located in areas where snowbirds can easily access services such as supermarkets, banks, restaurants, public transportation etc. Various rental car agencies offer prices starting at $35 USD per day. If you plan on driving in Barbados, keep in mind that cars drive on the left-hand side of the road.
Cuba
Cuba and Canada have enjoyed a special relationship since the 1970s when Cuba first opened its doors to tourism. Canadians were one of the first to start flocking to the island's warm climate and beautiful beaches.  
The island is geographically diverse, with mountains, plains, beaches and Cayos - small islands with white sand beaches. 
Cuba has been home to Canadian snowbirds and long stay visitors for many years now, receiving thousands of Canadians every year seeking very affordable long stays. In fact, Cuba is probably the most affordable Caribbean destination of all for Canadian snowbirds. 
Most snowbirds will rent apartments outside Havana, or in some of the smaller cities such as Cienfuegos, Trinidad, Camaguey and Ciego de Avila.  
The country still suffers from some food shortages, so you won't find the variety of food available in most other countries. 
But the weather and beaches are great, there's fabulous Cuban music heard everywhere, and you'll even find a few golf courses.  
As far as getting there is concerned, there are lots of flights from different gateways across Canada during the winter months
Dominican Republic
The Dominican Republic attracts thousands of Canadian tourists to its main tourism regions of Punta Cana, Puerto Plata and Samana each winter for short-term getaways, but the country also has some long stay accommodations suitable for Canadian snowbirds.
Snowbirds can find affordable apartments and small villas to rent in towns like Sosua and smaller towns near the capital, Santo Domingo.
The country's beautiful beaches, warm Caribbean waters and inexpensive cost of living are hard to beat.  There is all manner of watersports available as well as many golf courses.
Flights from most Canadian gateways are frequent during the winter, so getting there is not a problem. 
Jamaica
Jamaica is another country with strong ties to Canada and offers long stay opportunities for Canadian snowbirds to escape the winters, including a mix of both rental and ownership opportunities. For vacation rentals, various booking websites offer a choice of houses, condos and apartments for rent.
During the winter, Jamaica sees Canadian snowbirds staying across the island but the vast majority are in the main resort towns of Montego Bay, Ocho Rios, Negril and Kingston.
Monthly rental costs vary widely for apartments, condos, lofts and villas, with apartment rentals ranging from $375 to almost $6,300 USD, with the $1,000 - $2,000 range being most common.
Villa rentals can range from $1,400 to over $82,000 USD per month, but typically fall in the $2,000-$3,000 range.
Again, there are plenty of direct flights during the winter months from various Canadian gateways.
Cayman Islands
Although expensive, the Cayman Islands are a very stable country with a high standard of living.  A British Overseas Territory, these English speaking islands are home to hundreds of banks and no taxes!
Grand Cayman has the famous Seven Mile Beach where you'll find lots of condos and luxury resorts. The charming capital George Town has many restaurants, boutiques and a yacht club. 
Some of the best snorkelling in the world can be found in the Cayman Islands and of course, there's tennis, golf and watersports.
Martinique
Martinique is not top of mind for Canadian snowbirds but is certainly worth a mention. Quebec tourists have been enjoying Martinique for many years. This lush, tropical island is actually a part of France and provides total immersion in all things French.  
There are a number of budget hotels in Martinique as well as vacation home rentals on various websites. If you are considering some island hopping or want to practice your French, Martinique is a destination to consider.  
While there, you can explore the rain forest, discover Creole cuisine and enjoy the balmy temperatures year-round.
There are direct flights from Montreal and Quebec City to Fort-de-France. Otherwise, you will have to connect.
Some things to keep in mind…
If you're considering a Caribbean snowbird destination, you'll want to consider the following factors that generally aren't an issue when wintering in the United States.
Accessibility

– Some islands are harder to get around, especially for those with mobility issues. Be sure to investigate with your needs in mind.

Proximity

– These destinations are far from home and some have more limited travel options if you want or need to return to Canada quickly.

Health Care

– Health care might not be as accessible or as high quality as in the U.S., and getting home for treatment may be more costly and difficult.

Language

– English isn't always widely spoken on some Caribbean islands. For example, In Cuba and the Dominican Republic, the official language is Spanish. In Martinique it is French.    

Food & Water

– Food and water safety can be less reliable than in the U.S. and individuals with dietary concerns or less adventurous eaters may find fewer options. Bottled water is always the safest when travelling in the region.

Safety –

As with all foreign travel, you'll want to do your research and make sure you stay in safe neighbourhoods and take normal safety precautions.
Booking rentals online
If you're looking for snowbird rental accommodations and dealing directly with the owner through online booking sites, make sure you do your homework on the rental property and landlord/owner first, as local language, cultural and legal differences may make it difficult to resolve any issues.