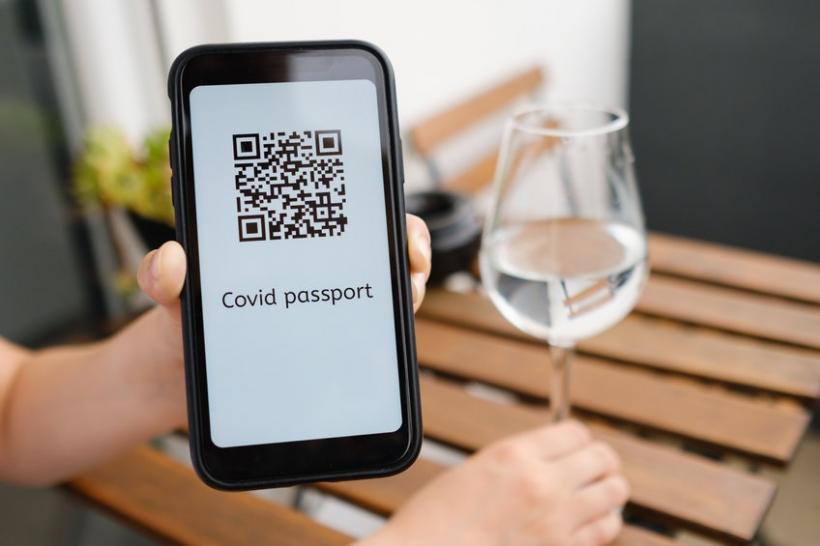 LAST UPDATED: November 3, 2021
In the very near future, it will be nearly impossible for most Canadians to travel without being vaccinated.
As of October 30th, 2021, Canadians age 12 years and older must be fully vaccinated to board a plane, train or marine vessel in Canada for domestic, transborder and international travel. However, the federal government has allowed for a one-month "transition period" until November 30, 2021, during which time travellers can show a valid negative COVID-19 molecular test taken within 72 hours of travel as an alternative to proof of vaccination.
In addition, as of November 8th, 2021, Canadians age 18 years and older will need to be fully vaccinated to travel to the U.S. by land, air or sea.
Some other destinations already require arriving travellers to be vaccinated and many other destinations are moving in this direction.
All of these new requirements mean Canadians will need to show an official form of verification that they are in fact vaccinated when travelling, often referred to as "proof of vaccination" or "vaccine passports".
Accordingly, we've created a guide to help Canadian snowbirds and other travellers navigate everything they need to know about accessing and using vaccine passports for travel.
Which documents can I use to prove I am vaccinated when travelling?
On October 21, 2021, the Federal government announced that it had reached an agreement with all provinces and territories to provide proof of vaccination documents in a standard format.
The document will be issued by each individual province or territory, but will have a similar look and feel across the country and will include the following information:
Watermark of the issuing province or territory

Watermark of the Government of Canada

A QR code

The vaccinated individual's name and date of birth

The individual's COVID-19 vaccine history, including which doses they received and when
You can find more information about proof of vaccination documents for travellers on the Government of Canada website.
Where can I get my vaccine passport?
Vaccine passports will be available on your province or territory's website and can be downloaded to your phone or printed. If you don't have the ability to download or print your document, you can also ask for a copy to be mailed to you.
Travellers returning to Canada will also be able to upload their proof of vaccination documents to the ArriveCAN mobile app.
TIP: In addition to downloading your vaccine passport to your phone, travellers should print a physical copy of their vaccine passports to take with them in case they experience issues with their mobile device.
When will my vaccine passport be available?
If you live in any of the following provinces or territories, you can already get your standardized proof of vaccination documents:
British Columbia

Manitoba

Newfoundland & Labrador

Northwest Territories

Nova Scotia

Nunavut

Ontario

Prince Edward Island

Quebec

Saskatchewan

Yukon Territory
Other Provinces
Alberta and New Brunswick have stated that they have not yet started offering the new standardized proof of vaccination documents, but expect to have them available by November 30th, 2021. In the interim, these provinces are advising residents to use the currently available provincial vaccination records.
You can find details about the status, availability and how to access standardized proof of vaccination documents in your province on the Government of Canada website.
What if I was vaccinated outside my home province or territory?
If you received one or both of your vaccines outside your home province or territory, contact your local public health department to find out what the process is to get your out-of-province vaccine doses recorded and recognized by your province/territory.
Will these documents be accepted by other countries?
On October 21st, the federal government announced that Canadians will be able to use a standardized provincial or territorial proof-of-vaccination documentation to travel internationally — although it will be up to foreign governments to accept them or not.
Prime Minister Justin Trudeau said he is "very confident" countries around the world will accept Canada's vaccine passports.
Government officials added that the government is working with other countries to ensure acceptance abroad.