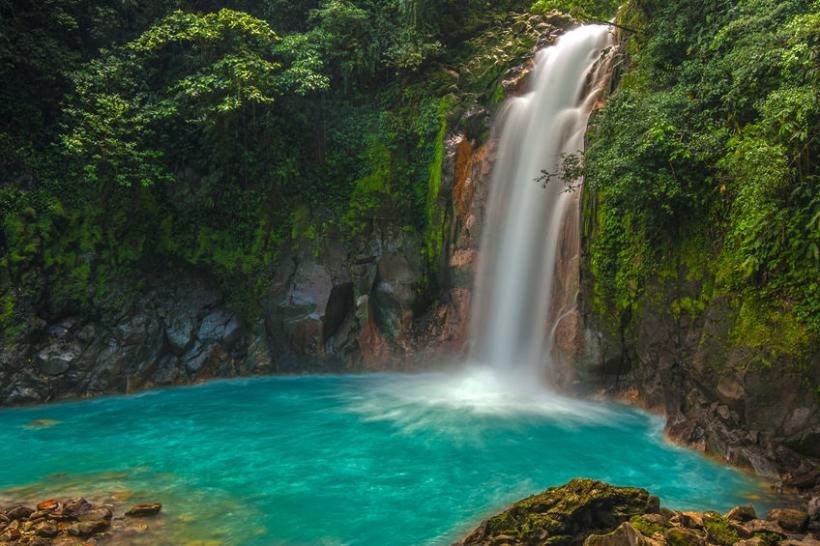 UPDATED: July 31, 2018
A growing number of Canadian snowbirds are choosing to spend their winters in destinations further afield than the southern Unites States.
This trend can be attributed in part to the fact that today's snowbirds are more adventurous than their predecessors and willing to explore lesser known countries. 
Another contributing factor is that these countries are often more affordable, allowing snowbirds to stretch their retirement savings further for their winter getaways.
One of the regions that is attracting an increasing number of Canadian snowbirds is Central America and to some extent, South America. Of course, the southern hemisphere's seasons are opposite to Canada's so only the countries near the equator will be warm enough for most people.
It's true that as recently as a decade ago, most of us wouldn't have even considered spending the winter in some of these countries, as Central and South American countries have not always been politically stable.
But things have changed in some of these countries and they are showing up frequently on Top 10 lists of affordable places to retire. 
If you've watched the Netflix series "Narcos" you likely wouldn't think of Colombia as a safe place to visit in your retirement years - but today you'd be wrong. You'd also be surprised to find Nicaragua making the cut - but it is now relatively safe, after years and years of civil unrest.
While these two countries are very new to the list of snowbird possibilities, they are starting to attract snowbirds and join other Latin American countries that make up the 2016 "World's Top 10 Retirement Havens" list from International Living. 
Many of these Central and South American countries are now politically stable and attracting snowbirds. The climate in winter is ideal, the cost of living is low and there's a lot of colonial history to discover.  
To help you navigate your way through these up and coming snowbird hot spots, we've created the following overview of Central and South America's top destinations to spend the winter.
But don't overstay your welcome…
Snowbirds who are considering one of these destinations should be aware that each country covered in this article has its own set of rules for Canadian visitors, which can change frequently.
Accordingly, we strongly recommend you check their official government websites before booking your trip to ensure you're receiving the most up to date and accurate information.
And it's also wise to check the official Canadian government website for travel advisories and requirements for the country or countries you are planning to visit. The website has lots of useful information and keeps Canadians informed about crime, political unrest, severe weather damage, illness and disease, conflicts, etc. 
The website also contains recommendations for any vaccinations you may need. However, you should always check with your own doctor well in advance of your travel date to find out what vaccinations, if any, are recommended for your destination.
Panama
Panama is leading the way in attracting retirees to spend the winter. Snowbirds appreciate the range of modern accommodations, great healthcare and low cost of living.
The country has much to offer snowbirds including tropical rainforests, fabulous bird watching and hiking. It also offers casinos, all-inclusive beach resorts, beautiful golf courses and sport fishing. 
Of course, it's also home to the Panama Canal, an amazing focal point of global shipping and cruise ships. You can travel from the Pacific to the Atlantic in Panama in three hours.
Panama City is a thriving metropolis with towering buildings, some lovely neighbourhoods and many expats, creating an interesting community with lots to see and do. There's also a vibrant restaurant scene that's very affordable. Some snowbirds are happy to spend their winters in Panama City, taking day and weekend trips to the beach or to explore the country.
Panama is also a leading centre for medical tourism and has a "Friendly Nation" program that allows Canadians (and others) to acquire permanent residency if they meet minimal conditions.
Costa Rica
Many Canadian snowbirds have chosen lovely Costa Rica as their winter home, considered the Switzerland of Central America because of its political stability. While many spend the winter in the Northwest of the country near the Pacific beaches and resort areas, some choose to live in San Jose or the Central Valley. 
In addition to Costa Rica's wonderful climate, snowbirds can also enjoy hiking, exploring its lush rainforests, observing unique wildlife and taking part in outdoor activities.  
San José is the capital and really the only city. It has all of the modern amenities and none of the frantic pace of major cities in North America. Snowbirds can still find reasonably priced accommodations here.
The Pacific Northwest region has lots of beachfront condo communities that attract snowbirds because of the proximity to beaches and inland rainforest.
Costa Rica is one of the cleanest, greenest countries on the planet. It came in fourth in International Living's ratings for 2016. And it still tops the Happy Planet Index, which measures the well-being, life expectancy and ecological footprint of countries worldwide.
Belize
Belize is the former British colony of British Honduras and is still a member of the Commonwealth - which makes it unique in the region as English is actually the official language.  This makes it easier for Canadians to navigate than its neighbours, where Spanish is the primary language. 
Belize is a favourite with nature lovers because of its natural beauty. The country is known worldwide for its dive sites including the Belize Barrier Reef, a UNESCO World Heritage site with a myriad of marine life. It's a beacon for divers, snorkelers, hikers and bird enthusiasts, so snowbirds who enjoy these pastimes will feel right at home here. 
Though not the cheapest country in the region, Belize is affordable and attracts many visitors, including a growing number of Canadian snowbirds, many of whom have purchased vacation homes for a fraction of the price they would cost in the U.S.
There are also quite a number of expats living in Belize which makes for interesting conversations in the many bars and restaurants.
Nicaragua
UPDATE:
Since this article was originally published, we have become aware of increasing violence in Nicaragua due to a resurgence of civil unrest.
The Canadian government recently posted a travel advisory suggesting Canadians avoid all non-essential travel to Nicaragua.
We recommend snowbirds always check the Government of Canada Travel Advisory Service for up-to-date information on all countries you are thinking of visiting. 
Nicaragua is on International Living's top 10 list for 2016. It has also been attracting a growing number of Canadian tourists during the winter months with some direct flights out of Canada. 
Yes, there was a revolution here that caused conflict and war between 1960 and 1990. But today, Nicaragua is a very different country. 
The capital city of Managua has some lovely neighborhoods where you can rent a furnished apartment for under $500 USD. The cost of living is low and you will pay a lot less for everything here. 
A number of Canadian snowbirds and Europeans are also spending winters in León on the coast.  And San Juan Del Sur, near the border of Costa Rica, is another affordable option for snowbirds seeking beach locations.
Nicaragua also has a very good, affordable health care system, which along with a wonderful warm climate makes it an appealing choice for snowbirds.
Ecuador
Another surprise location that is gaining the attention of Canadian snowbirds is the South American country of Ecuador.
It has a lot to offer retirees including great beaches, rainforests, amazing wildlife and a very affordable cost of living. The country is also home to the Galapagos Islands, which are on just about everyone's bucket list. 
Ecuador has a wonderful climate that is the same year round die to its location on the equator. Accommodations are very cheap by North American standards.
There are many different places to live and explore in Ecuador including the mountain colonial city of Quito, the country's capital. Another highly recommended spot is Cuenca which is considered a great place to retire on a budget. Cuenca is known as the country's cultural centre, and is home to an orchestra, art galleries, theatre and more. Both cities are UNESCO World Cultural Heritage sites for their distinctive architecture. 
If you are looking for beaches, the ocean front city of Salinas is also worth considering.
Colombia
Yes, that Colombia! Colombia is now a peaceful nation, free from the many decades of drug lord domination.
Snowbirds and tourists are discovering lovely Cartagena which has many hotels and apartment accommodations, great beaches and a warm climate year round, as well as the mountain cities of Bogotá and Medellín, which have very pleasant mild climates in winter. 
Colombia's geography is quite spectacular and diverse, with the Andes Mountains, great Caribbean beaches and even deserts.