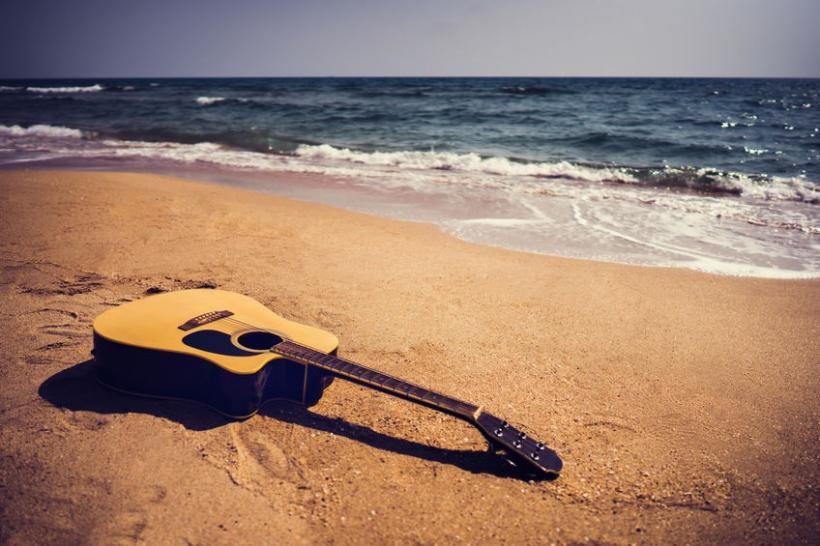 The boomer generation has been retiring for a while now, with many of them becoming snowbirds. A key characteristic of this generation is their love of music, whether it's folk, rock, R&B, Funk, Country, Jazz or Classical. You might even hear some requesting old Bossa Nova hits from Brazil 66!
Canadian snowbirds who head to Florida in the winter will find a very active music scene just about everywhere. Live music venues abound, and during snowbird season they often cater to winter residents by playing the hits that defined this generation.
In many places, there's even a dance floor where you can see snowbirds showing off their favourite moves!
The selection of live music venues in Florida is extensive. To help you explore your options, we are launching a series highlighting music venues in popular snowbird destinations across the state, broken down by region. This segment covers some great options on Florida's Gulf Coast.
We know there are many other venues in the region and this list is by no means intended to be complete, but it's a great way to get acquainted with the local music scene.
For more details, many venues have a Facebook page or website with details on menus, artists and start times. Enjoy!
Fort Myers and Naples
The general area around Naples and Fort Myers attracts hundreds of thousands of snowbirds in the winter and there are many bars, clubs and restaurants in the Naples and Fort Myers region that feature live music on various days of the week. Here are just a few…
Space 39 Martini Bar and Lounge in Fort Myers is actually an art gallery that also has a bar featuring live music including Motown, jazz, funk and blues.
D'Amico's The Continental American Provisions and Craft Bar in downtown Naples offers live music five nights a week.  Guests can dance to old favourites including rock, Motown and blues. Sunday brunch features live jazz.
7th Avenue Social in Naples features live bands and musicians Thursday through Sunday and the music here attracts a younger crowd, along with snowbirds who enjoy more contemporary music.
Agave Bar & Grill, Naples is a Mexican restaurant featuring live music and local acts playing everything from the 60s and 70s to Latin jazz. 
The 86 Room Speakeasy, Fort Myers is the place if you want to go WAY back to the 50s and early 60s for some Elvis hits. 
The Roadhouse Café, Fort Myers is a great spot for live jazz which is featured 6 nights a week.
Whiskey Park, Naples not only features live music including Country, Folk and Jazz but there's a karaoke night for snowbirds who want to strut their stuff!
The World Famous Buckingham Blues Bar, Fort Myers isn't fancy, but it is a great spot for blues fans on Saturday and Sunday afternoons.
Barbara B. Mann Performing Arts Hall, Fort Myers is a concert hall at Florida Southwestern State College that features a wide variety of touring big-name acts during the season, including symphonies and classical.
Punta Gorda & Port Charlotte area
There's lots of good live music in the Englewood Beach, Punta Gorda and Port Charlotte area.  Downtown Punta Gorda comes alive at night with a dozen or so live music venues – making it perfect for bar hopping - or you can just go somewhere different every week as there's no shortage of options.
TT's Tiki Bar on Charlotte Harbour is a very popular and fun waterfront beach bar and restaurant with a firepit and volleyball and live music Wednesdays through Saturdays.
Dean's South of the Border features outdoor seating with an American and Tex Mex menu and rock, soft rock, pop 7 nights a week.
The Celtic Ray Public House features imported beers on tap, Irish and British pub food and fish & chips—with live music including lots of Irish music artists, folk rock, etc. most nights of the week.
The Rooftop Bar and 88 Keys at the Wyvern Hotel are both worth a visit - great panoramas from the Rooftop Bar and sunsets! Or you can enjoy the piano bar and fine dining at 88 Keys.
Jack's on Marion features an upscale menu with live music including rock, pop, classic rock Thursday - Saturday nights.
The Nav-a-gator Grill is located inland at the Desoto Marina on the Peace River southwest of Arcadia.  It's another slice of old Florida where Gator is actually on the menu and features live music most Thursdays through Sundays. 
Sarasota and Manatee Counties
There are well over 100 locations in the greater Sarasota, Bradenton and Venice area where you can find live music, but here are some of the highlights:
The Blue Rooster has a great restaurant and bar and is a very popular spot for (mostly) blues – it's located in downtown Sarasota and features a Sunday gospel brunch. 
Woody's River Roo Pub & Grill is located on the Manatee River at Ellenton and features a Tiki bar, outdoor seating and live music most nights and on Saturday and Sunday early afternoons. Get there early on weekends if you want a table!
Mattison's City Grille in downtown Sarasota is a lively spot featuring a restaurant, bar and nightly live music with a small dance floor. 
JR's Old Packinghouse Café is an unpretentious spot that offers American and Cuban options on the menu and live music 6 nights a week.
White Buffalo Saloon is a great place for some southern cuisine, listening to Country music and learning how to line dance in Sarasota.
Fogartyville Community Media and Arts Center is operated by Sarasota local radio station 96.5 WSLR and features primarily folk music concerts, as well as many other cultural and educational events. 
Stottlemyer's Smokehouse is located east of I-75 in Sarasota and features a variety of blues and rock artists.
Joyland in Bradenton features touring Country artists on weekends as well as the occasional rocker, you can also learn to line dance here and there's a DJ when the music isn't live.
Snook Haven, Venice is a very casual smokehouse restaurant - a slice of old Florida – and is located on the Myakka River outside Venice. You can enjoy live music several nights a week, and there's also an open mic night.   
Van Wezel Performing Arts Hall on the bay in Sarasota features a wide variety of megastar artists, musicals and musicians from many different genres throughout the year.
Sarasota Opera House – yes, Sarasota actually has an opera company and snowbirds can enjoy opera during the winter season in downtown Sarasota.
St. Petersburg, St Pete Beach, Gulfport, Treasure Island
This popular snowbird region has lots of live music on offer. Here are just a few of the good ones to check out:
Hideaway Café in St. Petersburg features live music and open-mic nights in a cozy, casual surrounding with wine, beer and pub food.
Ruby's Elixir is St. Petersburg's longest running live music venue. Live music 7 days a week. Jazz, Blues, Rock, Funk.
The Hangar Restaurant and Flight Lounge at St. Petersburg airport is near the Dali museum and has a view of planes landing and taking off. There's live music most nights.
Ringside Café in St. Petersburg features Rock and Blues live music, 7 days a week. There's a huge dance floor and a loft with seating overlooking the stage and dance floor. Full bar but no kitchen.
Caddy's in Gulfport is located across from the waterfront and features a lively, eclectic clientele with live music and dancing most evenings.
O'Maddy's Bar & Grille in Gulfport is located on the pier and offers great waterfront views. It's known as the 'Cheers' bar of Gulfport and has live music most evenings.
Salty's Gulfport Bar is a Key West-style hangout with a nautical-theme. Sports on TV, pool table, live music and a dog-friendly patio - but no kitchen.
Jimmy B's on St. Pete Beach at the Beachcomber Hotel is a great beach bar with an open-air stage overlooking the gulf for fantastic sunset views. There's also a late-night indoor stage. Live entertainment 365 days a year.
Sea Hags Bar and Grill in St. Pete Beach has a marina and waterfront setting featuring an all-day happy hour with live music most evenings and a dance floor.
Caddy's On the Beach in Treasure Island offers a private beach location with complimentary chairs and umbrellas. Amazing sunsets and live music every night.
Indian Rocks, Clearwater, Dunedin, Safety Harbor
JD's Restaurant & Lounge on Indian Rocks Beach was voted #1 for best live music. There's a patio with two bands daily at 1 PM and 6 PM. Indoor piano bar with dancing six nights a week from 7:30 PM. Closed Monday.
Caddy's at Indian Shores is a waterfront location with 40 boat slips for guest docking. This landmark location has been operating for over 55 years. Live music nightly at 6 PM and 1 PM on weekends.
The Hideaway in Clearwater is a vibrant pub with pool tables and specializes in craft beer with live music on weekends.
Frenchy's Rockaway Grill in Clearwater is a famous beachfront joint with locally caught grilled fish and live music. Two large bars serving the beach's best rumrunners. You may need to wait, but it is worth it!
The Monkey Bar in Clearwater is a very friendly, family-owned bar. There's live music every Friday and Saturday as well as darts, pool tables and a very popular jukebox - and all-day happy hour specials!
Dunedin Brewery is Florida's oldest microbrewery and is located in Dunedin, the Toronto Blue Jays spring training home. There's a tasting room, brewery tours and live music most nights.  
Harbor Bar in Safety Harbor is an awesome dive bar that actually allows smoking and has a cigar bar. Featuring great live music on Friday nights, daily drink specials, pool tables and large patio area. 
Safety Harbor Resort and Spa - the Safety Harbor Lobby Lounge is a great spot for live music at night and poolside during the day.