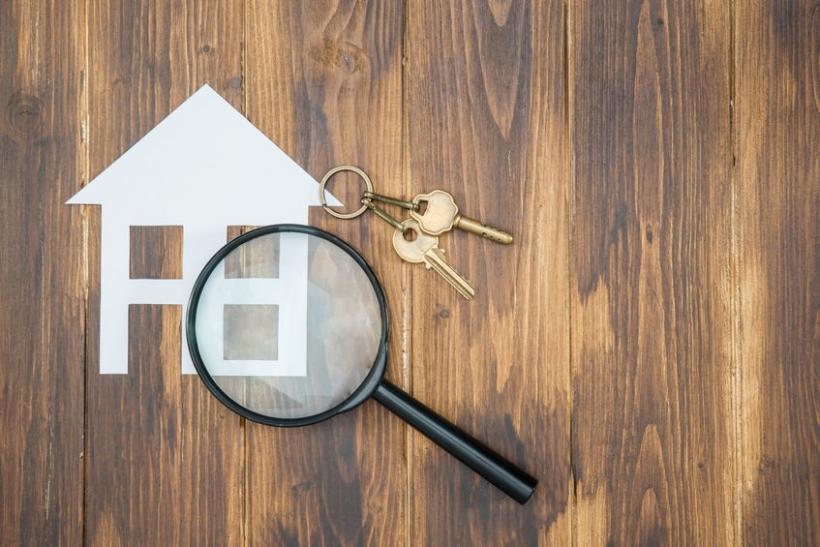 LAST UPDATED: September 12, 2023
Snowbirds usually have at least one home that is vacant at some point during the year - whether it's their primary residence in Canada while spending the winter away, or their winter vacation home (if they own one) while they are back in Canada over the spring, summer and early fall.
Regardless of how many properties you have, retaining a reliable home watch service – or person – while you're not there is essential.
We've all heard horror stories about burst pipes, flooded units, vandalism and even squatters moving in when homes are vacant. Reliable home watch services can help snowbirds avoid becoming one of these cautionary tales by ensuring that their homes are secure and well-maintained.
There are a variety of options available when it comes to having someone check in on your home, including hiring a professional home watch company, hiring an individual or even relying on a neighbour or family member – although the last option can be risky, as it's usually better to keep the relationship on a professional level.
Here are our top tips for snowbirds when it comes to hiring a home watch service to help ensure your home is well cared for and everything will be in good working order when you return.
Why should you hire a home watch service for a vacant home?
There are many good reasons to engage a home watch service, as they can perform many useful functions that fulfill a variety of needs, including:
Meeting Home Insurance Requirements: Your home insurance policy will usually have a requirement that someone check on your home while you are away. These requirements can be quite specific and include everything from daily to weekly inspections. Your policy may also require that certain utilities and appliances like water and water heaters be turned off.



If you don't comply with these requirements, your insurance provider may deny your claim if there is damage to your home or its contents.





Don't assume that the coverage in your policy is the same as last year and be sure to check what the requirements are for while you are absent from the home.


 
Avoiding and Minimizing Damage: Regular inspections can prevent damage from occurring by spotting issues before they happen. They can also help minimize damage by dealing with issues like burst pipes and flooding early on.
Reducing the Likelihood of Vandalism and Break-ins: Having someone check on your property regularly can dissuade people from vandalizing or breaking into your property and make it less obvious that you're away for a long time by removing mail and flyers, turning on lights from time to time and maintaining the exterior of your home.
Performing Maintenance: If your home requires maintenance, both inside and outside, home watch companies can provide a number of these services, such as watering plants, starting your car periodically, cleaning, etc…
Managing Tenants: If you rent out your home while you're not using it, you can ask your home watch person to open up your place for tenants, provide keys, provide emergency assistance for any maintenance problems that arise, and arrange cleaning when tenants depart, as well as inspect your unit for any damage or any garbage that hasn't been disposed of.
What services can you expect from a home watch company?
At a minimum, home watch companies will inspect the interior and exterior of your home at the agreed-upon frequency and perform routine maintenance.    
Many home watch services also offer a wide range of "concierge" services, which can be very useful. Of course, you'll pay extra for these services if you choose to use them, but depending on your needs, they may be well worth the extra money.
Here's a comprehensive list of many of the routine maintenance and concierge services offered by home watch services, which will vary from provider to provider:
Routine maintenance services
Check for pests, mold, water leaks and any other problems

Run the dishwasher, garbage disposal and water in showers & sinks

Flush toilets

Check for power outages and electrical breakers

Make sure fridges & freezers working

Check thermostat levels and make sure AC/heat is working

Pool maintenance

Snow removal
Concierge services
Cleaning & window washing

Start and run your vehicle from time to time

Act as point of contact for your alarm company

Arranging and supervising repairs

Deliveries of new appliances and furniture

Mail cleanup and forwarding

Handyman duties

Supervise renovations

Grocery shopping and stock fridge for your arrival
How much do home watch services cost?
The cost of home watch services can vary greatly depending on the following factors:
The services you require

How frequently you would like to have inspections

Where your home is located

The size of your home and property

Whether or not you have a pool or hot tub
In general, monthly costs run anywhere between $50 to $150 for a routine inspection of your home once a month, twice a month or weekly.
If you require regular indoor or outdoor maintenance or cleaning of your home or pool, the costs will go up from there.
Additional concierge services will run you about $20 - $30 an hour and up, depending on the concierge services you're asking for.
Be aware that even within a specific region, prices for home watch services can vary greatly, so it's a good idea to speak to your neighbours and compare prices from multiple providers.
How do I find a reliable home watch service or person?
There are several ways to find a reliable home watch service or person to look after your home when you're not there, but you'll want to do your due diligence if you don't know them personally to make sure they are honest and reliable. By far the best option is to ask your friends and neighbours for recommendations.
However, you can also try the following options if your friends and neighbours come up empty:
Property management companies in your community

Professional home watch companies

Individuals in your community who perform this service as a business

Superintendent or concierge in your building

Real estate agents often have home watch services they recommend

If you have a regular cleaner, they could perform home watch services while you are away, depending on what your needs are.
The bottom line
There's always an element of trust when engaging the services of a home watch service, as you won't be there to know how often your home watch person is visiting your home or if they are actually performing all of the services you have asked for.
This is why it's essential to do your homework on the track record and reputation of any home watch service you are considering hiring, and why it's often preferable to hire a service recommended by a friend or neighbour who has used them in the past. If you don't have a recommendation from someone you trust, a good place to start is by checking verified online reviews, references from existing clients and certifications from professional home watch associations.
Whoever you decide upon to keep an eye on your home, make sure you have a written agreement that spells out the frequency of visits, duties covered, costs and any additional costs for "extras".