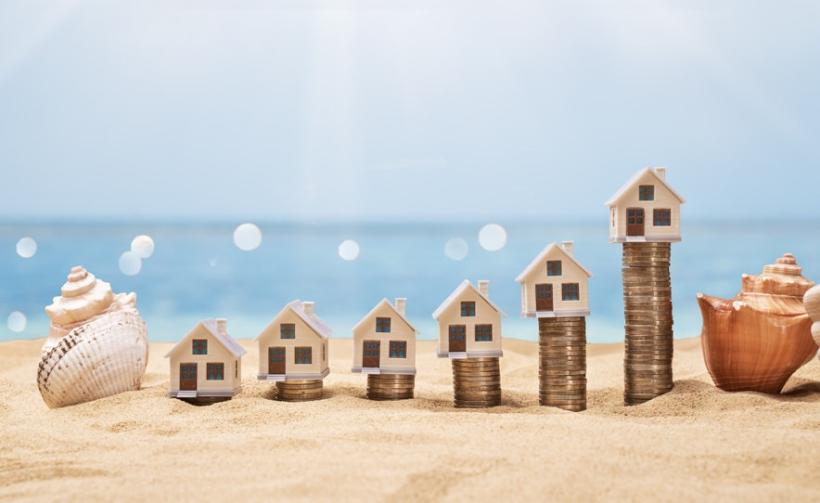 LAST UPDATED: May 12, 2022
Many Canadian snowbirds seeking vacation rentals in popular snowbird destinations this past season were shocked to find unprecedented increases in rental prices and a lack of available rental options.
Unfortunately, it appears this trend is going to continue into next snowbird season – and may become the new normal going forward.
If you're a snowbird who plans on renting next season and you haven't secured a place yet, you should start looking now.
Read on to learn more about why rents are increasing so much and the rental pool is shrinking in many popular snowbird destinations - and to get our top tips for securing a vacation rental for next season in this new environment…
Why have rents suddenly increased so much for snowbird rentals?
A number of factors have put pressure on the snowbird rental market, tightening supply and pushing rents up, including:
Increase in Demand for Rentals:

The COVID-19 pandemic caused a huge shift in where people live, driven in part by the ability to work from home, forced early retirement and people wanting to live somewhere warmer so they can be outdoors. This has led to an increase in demand for vacation rentals in many sunbelt states, pushing rental prices higher.

Migration to Sunbelt States:

A new phenomenon is occurring where many Americans from northern states are moving to the sunbelt - mostly Florida, Arizona and Texas - to take advantage of lower taxes, more job opportunities and warmer weather.





This migration has created a huge demand in the southern U.S. where real estate prices have risen by 50% or more in popular snowbird destinations. The result is that many rental properties are being sold to individuals who are now using them as their primary residences, reducing the supply of rental properties and increasing rents for the smaller available pool of rental properties.

More Retirees

: We are seeing a large increase in the number of Boomers retiring in both the U.S. and Canada, which has resulted in more snowbirds and more demand for winter vacation rentals in many snowbird destinations.

Inflation:

Costs for everything have gone up including insurance, utilities and building materials. Accordingly, landlords are increasing rents to cover the increased costs of ownership and maintenance.
Where can I find snowbird rentals for next winter?
The best way to secure a rental for the following season is to arrange it while you're still in your winter destination before you come back to Canada for the Spring/Summer. 
In many cases, snowbird vacation rentals are rented to the same tenants year after year. 
Failing that, you can try the following resources:
Popular vacation rental websites like HomeAway, VRBO or Airbnb.

Facebook groups for snowbird rentals (but be careful, as scams can be rampant in some of these groups).

Local real estate companies and property management companies in your snowbird destination that specialize in snowbird vacation rentals.
Best tips to secure a rental for next season
If you don't already have one, finding a rental for next snowbird season will likely be more difficult – and more expensive - than before. Here are some tips to help you find their place in the sun next winter:
Book early. The sooner the better. Don't wait until later this summer or fall.

Your best chance is a long-term rental….the longer the term the more likely you are to get it.  Landlords would much rather have one - or two - tenants for the winter than several.

Consider looking for rentals that aren't in "prime" locations in your destination for more availability and lower rents. Do you really need to be right on the beach?

Consider rethinking when you travel. The prime months are January to March.  You can often get a rental for November and December, or April and May.

In the U.S., consider less expensive areas such as the Florida Panhandle, the Rio Grande valley in Texas and other locations along the Gulf coast or outside the usual hot spots in Arizona.

You can also consider renting in a mobile home community, where rents can be cheaper.

Consider destinations that are less "in demand" – many snowbirds are seeking out rentals outside the U.S. in Mexico, Costa Rica, Belize, Panama and other Central American countries – or in southern Spain and Portugal where snowbird season is their off-season.
Protect yourself
As with all rentals, be sure to ask for photos, references, proof of ownership, etc. as there has been a growing incidence of scammers pretending to own a property.
Once you have verified the owners, protect yourself with a formal lease agreement. 
Most owners only require a deposit with final payment due 60 days in advance. Make sure you know what the cancellation terms are. 
Also check if your trip cancellation insurance covers private rentals, because not all policies do.
The Bottom Line
If you haven't already begun, start looking NOW. Be prepared to pay more next winter. Watch out for scammers and do your homework when sending a deposit. 
Snowbirds may need to be more flexible about where they stay, how long they stay and which months they go away due to the huge demand and higher prices for rentals in the sun – this coming season and beyond.