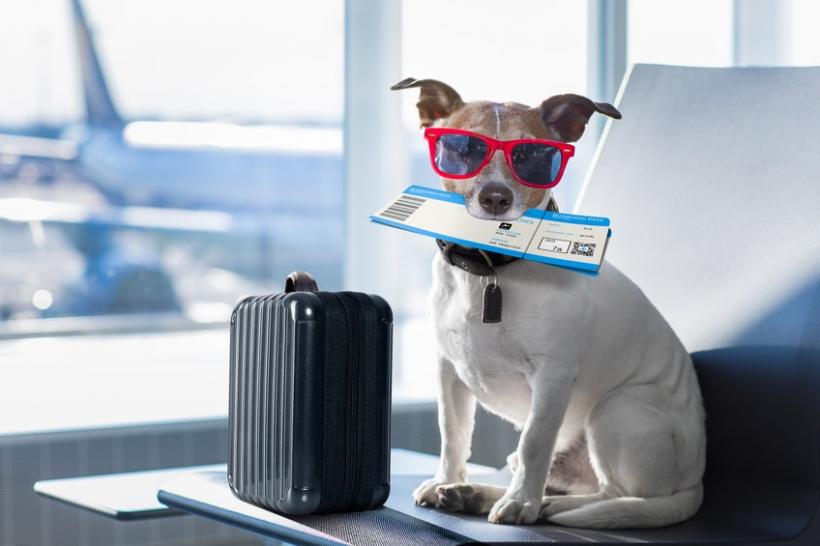 LAST UPDATED: December 8, 2021
Many snowbirds with pets will be flying to their winter destinations soon. Some rules have changed during the pandemic and airlines also have black-out periods when no pets are allowed on flights, as well as limits on the number of pets allowed on any given flight.
There are many restrictions and policies related to travelling with pets that you will find when dealing with your airline, including blackout periods, so book as far ahead as you can to ensure you get the date you want.
In addition, make sure you have all of the necessary health checks and vaccinations that are required as well as any other paperwork that your airline needs.
Airlines have extensive information online about travelling with pets and since the majority of Canadian snowbirds heading to the U.S. will be travelling with Air Canada or WestJet, we have included a brief summary of their information below.
Air Canada
When travelling with a pet or pets (up to 2 animals are permitted) on Air Canada you must first book your own seats and then contact the airline to register your pet to be on the same flight as you.
There is a strict size limit for pets allowed in the cabin and pets who are too large to travel in the cabin under the seat will travel as checked baggage or cargo.
There are also many other rules you should also be aware of, which can be found in the link below.
Restrictions:
From December 15, 2021 – January 12, 2022, no pets will be accepted as checked baggage or cargo. 
Some destinations have other blackout periods due to passenger volumes and additional blackout periods apply based on excessive heat and cold risk at certain times of the year and to certain destinations.
Some aircraft types cannot accommodate pets in the business or premium economy cabins. 
You can find detailed information about Air Canada's pet policies here.
WestJet
WestJet asks you to book your flight and then call them ideally within 48 hours to add your pet. There may be additional fees.
Some WestJet aircraft may not be suitable for pets in the cabin. There are limits to the number of pets on any given flight so it is important to book ahead.
You can find detailed information about WestJet's pet policies here.
U.S. and foreign airlines
If you are travelling with a U.S. or foreign airline, you will find similar information about rules for travelling with pets on their websites.  
General information
You can find general information about travelling with pets here, but we always urge you to check directly with your airline for their policies, as they can change frequently and without notice, particularly during the COVID pandemic.