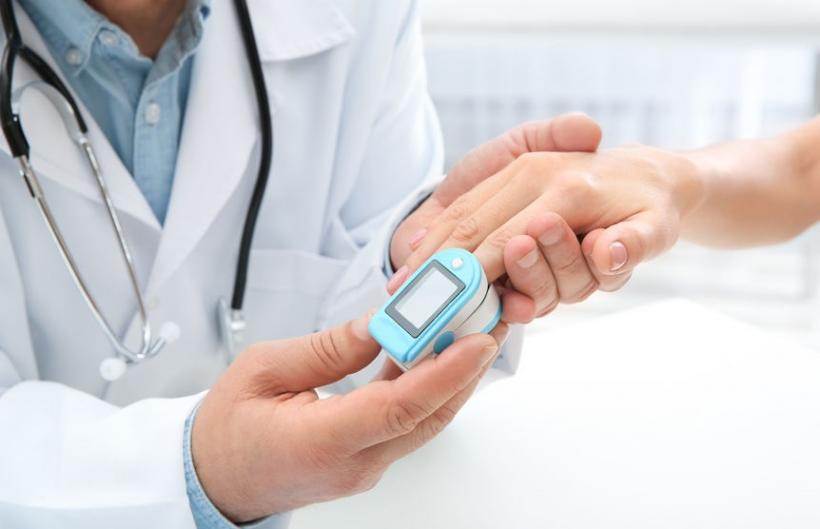 As we age, it's inevitable that we develop chronic medical conditions that require some form of ongoing monitoring or treatment. But in most cases, these ailments shouldn't prevent you from escaping somewhere warm for the winter.
Snowbirds have many treatment options available to them in their winter destinations, but it is essential that you do your research to ensure you understand how to find appropriate treatment, the costs associated with treatment, possible coverage options and potential issues related to your travel insurance coverage.
To provide some guidance on this issue, we asked our medical expert Dr. Ron Mayer about some strategies for snowbirds with chronic or ongoing medical conditions:
Common medical conditions
What are the common medical conditions and treatments/therapies that snowbirds might require on a regular or semi-regular basis while away for the winter?
Snowbirds can be affected by a number of medical conditions that require ongoing monitoring and care.
They range from chronic renal failure – which requires dialysis - to simple blood pressure monitoring for travellers with high blood pressure.
Snowbirds on blood thinners such as warfarin will need their INR checked - a measure of how well your blood is thinned. Diabetics may need to check their HbA1c or their three-month sugar levels.
Other common conditions that may require ongoing treatment are Rheumatoid Arthritis, Ulcerative Colitis and Psoriasis that requires regular infusions of biologic medications.
The good news is that in many instances, these medical conditions shouldn't prevent you from travelling. Through proper planning and management, snowbirds with chronic medical conditions can stay healthy while spending their winters somewhere warm, even if it's for extended periods.
Are there any medical conditions that you really shouldn't travel with?
There are definitely some conditions that would make it unwise to travel, especially for an extended period.  
These would include conditions that can become more acute such as COPD or asthma which has had one or more exacerbations during the previous six months.
Some addition conditions that would make travel unwise include:
Cancer patients with severe anemia (Hb < 85 g/L)

Cardiac patients who are experiencing an increase in their chest pain

Poorly controlled Congestive Heart Failure

Individuals on a transplant waiting list
Choosing your destination
Are there any destinations you would avoid - or destinations that are preferable - when it comes to availability, cost and quality of medical and supplemental services?
If you have a chronic medical condition that requires treatment while you're away, it should definitely factor in when selecting where to spend your winter, as the cost, availability and quality of treatment can vary greatly from one destination to another.
I would avoid remote locations and places that do not have good quality care. Many of the popular tourist areas have reasonably good quality hospitals.
Anywhere in the Southern U.S. generally has good quality care but is much more expensive than in other parts of the world. Even in the U.S., the quality and availability of care can differ from place to place, so you'll want to research the medical facilities and treatment available in your preferred destination.
Some of the better hospitals outside the U.S. can be found in Portugal, Costa Rica and parts of Mexico, which have advanced medical systems.
Your travel insurance won't cover you
Will travel medical insurance cover snowbirds for any of these treatments?
No, travel medical insurance will not cover you for ongoing treatments required while travelling.
Travel medical insurance will only cover new illnesses. It also covers recurring illnesses, but only if you meet the stability clause quoted in your policy. Stability clauses are variable amongst different insures and I would always advise snowbirds to closely read their policy.
There are a few insurance companies that offer policies that cover pre-existing conditions with no stability clause, but even these policies won't cover your ongoing treatments.
On a related note, some medical conditions may exclude you from being eligible for travel insurance coverage, so check with your provider to see if you are even eligible, as this may affect your decision to travel at all.
Will your Canadian supplemental health insurance cover you?
Will Canadian supplemental health insurance cover ongoing treatment abroad?
Supplemental health insurance is an add-on to your provincial government health insurance plan (GHIP).
It will cover many items that your GHIP will not, such as dental care, physiotherapy, massage therapy and psychologists.
This coverage is often provided by employers as a component of workplace benefits. Some lucky retirees may also have supplemental plans from their former employers that continue after they retire, however, these plans have a fixed limited lifetime coverage amount.
Whether or not these plans will cover your ongoing treatment abroad really depends on the specifics of the plan, so if you have supplemental health insurance coverage, be sure to check with your provider to see if they a) provide coverage abroad, and b) will cover the cost of the specific ongoing treatment or monitoring you require.
Where to seek treatment
Can you provide options for where snowbirds should seek treatment while away for the winter, i.e. hospitals, clinics, doctors' offices, etc.?
At any destination, I would seek out a primary care physician who can manage my care while away. This will be important especially if you have chronic conditions that need to be monitored.
A primary care physician will also have knowledge of the care levels of local treatment providers and be able to refer you to better hospitals in the region. You'll have to cover the expenses associated with a primary care physician for chronic conditions out of pocket, but the minimal expense will be worth it in the long term.
Be sure to interview a few physicians before choosing one.
For hospital care, I would seek out university associated teaching centers. If there are no teaching centers in your area, you can look for hospitals and ambulatory centers that are accredited through the Joint Commission of Accreditation.
Snowbirds requiring ongoing treatments and therapies such as infusions of medications should contact the patient assistance program provided by the pharmaceutical company that manufactures the medication you require, as they will be able to guide you on where and how to continue your infusions.
If you have multiple ailments, should you look for a provider that can treat all of them, if possible?
If possible, yes, but in places like the U.S. where physicians are highly specialized, that may not be possible. For example, if you have rheumatoid arthritis and congestive heart failure, you wouldn't necessarily want the rheumatologist to be responsible for your congestive heart failure.
Costs and Savings
Can you give any examples of what any of the treatments for chronic conditions might cost in the U.S.?

     
It's difficult to say, as costs vary from state to state, and even within each state. It also depends on the treatment you require.
Any ideas on how to save money on these treatments?
Yes, always try to negotiate with the provider before you get any treatment, as many medical treatment providers will be willing to negotiate a reduced rate. This will also provide you with some cost certainty so you don't get sticker shock when it comes time to pay your bill.
In addition, starting on January 1, 2020 Ontario dialysis patients will be able to get an OHIP reimbursement for some of the costs associated with dialysis done in the U.S. This is coordinated through the Ontario Renal Network.