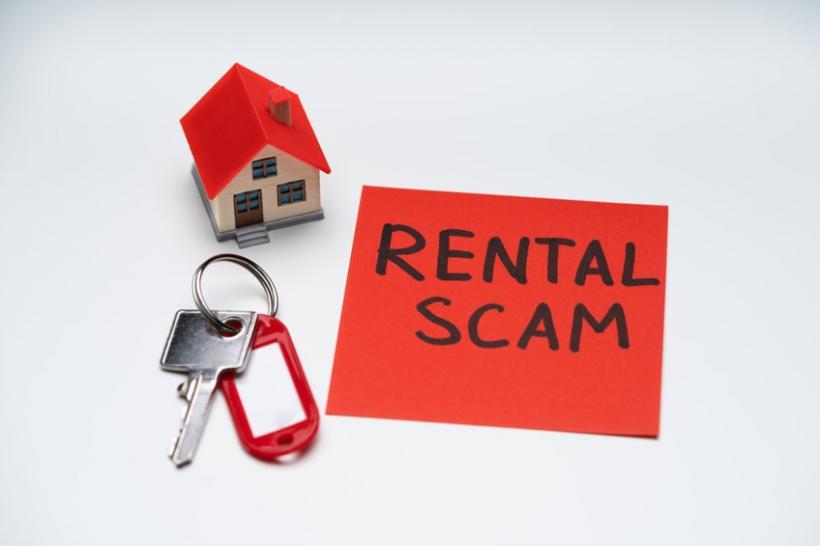 While the vast majority of vacation properties rented by snowbirds over the winter are legitimate, every year there are a handful of nightmare stories from a few unlucky snowbirds who were shocked to discover that their rental did not exist and they had been scammed for thousands of dollars in rent.
The scenario goes something like this:
You find a great place - perhaps at an unbelievable price

You correspond with an individual who holds themselves out to be the "owner" or "agent" of the property

You send a wire transfer for a deposit - or on some cases the entire rent

The contact disappears along with your money

In some cases, you may actually show up at the property you were led to believe you rented only to find out that that it was never for rent or was rented to someone else by the real owner/agent.
The good news is, there are many steps snowbirds can take to avoid becoming a victim of vacation rental scammers. Here are our top tips on how to protect yourself and make sure your vacation rental is legitimate.
Is the rent too good to be true?
One clue that should set off alarm bells right away is an amazing "deal" on rent. If the rent seems too good to be true, it probably is. In cases like this, don't be afraid to push the rental owner or agent on why the rent is below market and to provide proof that the rental is legitimate. If anything seems off, walk away.
Where is the property listed?
Where did you find this property listed? If it was on Facebook, Craigslist of Kijiji, there is a higher probability that it could be a scam and you will need to verify legitimacy.
Check to see if the property is listed on any reputable vacation rental sites like VRBO or Airbnb or on a reputable real estate brokerage or property management company's website, where scammers are less likely to be able to list properties for rent.
Verify that the property exists
Sometimes scammer try to rent properties that don't even exist. You can use Google Maps to verify that the condo or villa you want to rent actually exists.
If you have friends in the area, ask them to walk by the property and send you photos. Better yet, arrange for them to do an inspection inside.
Verify the person you are dealing with is legitimate
The most important thing to verify is that you are actually dealing with the real owner or agent for the property.
If they claim to be the owner, ask them for proof. If you are dealing with someone claiming to be an agent, ask for proof that they represent the property owner and check references of the rental agency.
Does the owner or agent have a website that appears to be legitimate that you might be able to verify in some way?
Do a Google search on the owner/rental agent and the address of the property to see if you find any information that can help verify they are legitimate - or that sends up warning signals.
What kind of presence does the individual or company have on social media? Social media can be a valuable tool for checking out credibility.
What kind of third-party reviews does the rental property and the owner or agent have online, and do they reviews appear to be real?
Ask for a lot of details about the property and local neighbourhood. If they don't seem to know these details or their information doesn't add up, be very suspicious.
Don't be shy to push back and quiz them about their legitimacy and ask them to provide some sort of proof that makes you feel comfortable. Any reputable person or company won't object to this.
Ask for references
Ask for references from former renters and, if possible, references for the owner or agent you are dealing with. Take the time to contact these references and verify the owner or agent is who they say they are and that they are entitled to be renting this property. 
You can ask for proof from the owner by requesting a utility or tax bills in their name for the property.   If it is an agent, ask for their agency agreement with the owner.
Get a formal rental agreement
You should never rent a vacation property without a formal rental agreement. This protects both you and the owner.  
The rental agreement should spell out the terms of the rental such as:
Duration, rental amount and payment instructions

Deposit, refund and cancellation terms

Other requirements like cleaning fees

Any other rules for the property

It should also clarify if there's a security deposit required and when you will have that returned
If the person you are dealing with is asking you to do anything unusual with respect the rental payments or the rental agreement, then you need to investigate them further.
Transferring deposits and final payments
By far the safest way to pay is by credit card. Credit cards offer more consumer protection than any other payment method. If there is a problem with your rental, or if you are the victim of a scam, you can dispute the charges with your credit card company.   
Vacation rental websites such as VRBO and Home Away sometimes offer secure payment systems and money back guarantees - sometimes for an additional cost. To ensure that you will be covered, be sure to read the guarantee's terms and conditions before you book.
Airbnb and some other sites don't release payment to property owners until 24 hours after a renter has checked in. This ensures you can get a refund if the place is not as advertised or if it wasn't even available.
If you are dealing with an individual, they are probably not set up for credit card payments and they may ask payment by wire transfer, bank transfer, cheque or cash.  Unfortunately, this is the riskiest transaction for you because if they are scammers, they can take off with the money. It is almost impossible to recover your money once this has happened.
Wire transfer payments are very common in some countries, but vacation rental owners should be willing to work with you to find a payment method acceptable to both parties.
The bottom line
Where possible, always deal with a well-known real estate company, vacation rental website or reputable agent. 
If you find your listing on Craigslist, Kijiji or Facebook, you will have to do a lot more research and verification. This is not to say that all listings on these sites are scams – in fact most of them aren't -however the likelihood of running into a scam on these websites is higher.
Make buyer beware your mantra. And remember if the deal looks to good to be true, it probably is!