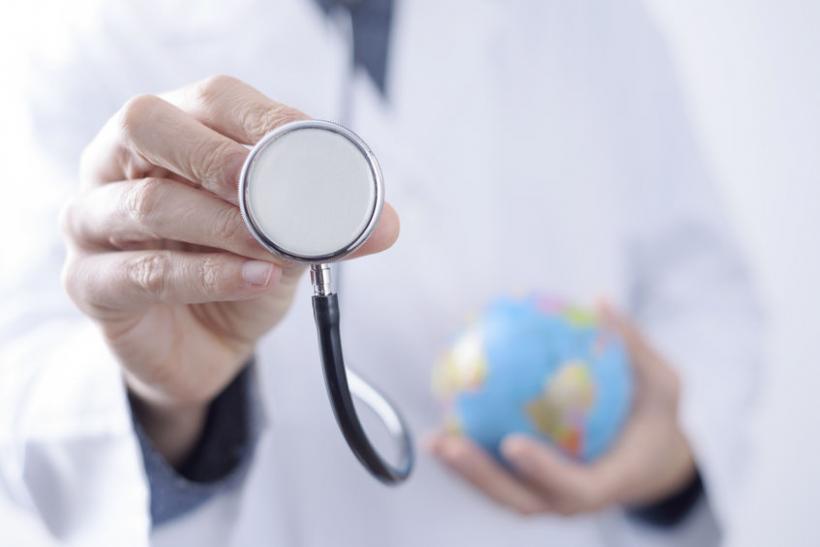 Travel medical insurance is a must for snowbirds - or anyone travelling outside their home province, for that matter.
However, since snowbirds tend to be older than other travellers, chances are they have one or more pre-existing medical conditions, which can lead to coverage complications and push the cost of their insurance up.
Accordingly, snowbirds need to take extra care when applying for and managing their travel insurance coverage to ensure it is valid.
For example, it's essential to answer all travel insurance medical questionnaires honestly and accurately, but sometimes this can be a bit confusing and it is a good idea to speak to your doctor(s) to make sure you are answering questions correctly.
Not all medical conditions are problematic or will impact your travel insurance premiums. For example, infections and broken bones which have healed or been resolved typically won't affect your premiums.
However, any medical condition that you are currently being treated for or any symptom(s) for which you are under investigation for generally will. Common conditions to be most concerned with are cardiac diseases of any kind, respiratory ailments such as chronic obstructive pulmonary disease (COPD) and neurological conditions such as a stroke or a mini-stroke.
It's also important that these conditions be "stable". The definition of "stability" can vary between insurance companies so make sure that you read and understand the definition of any company you are thinking of purchasing travel insurance from.
To help snowbirds with pre-existing medical conditions, we asked Ron Mayer, MD for some tips on how to be prepared when applying for travel insurance and what steps you should take prior to applying for coverage.
What steps should travellers with pre-existing medical conditions take before getting a travel medical insurance quote?
Speak to your doctor(s) to get their input on what medical conditions you have and the status of those medical conditions. If you have multiple physicians, make sure you speak with all of them about your medical conditions.
Make sure you have a list of all of your medical conditions and your medications with you.
Also, make a list of the dates you visited your doctor(s), whether you were referred to a specialist and whether you were required to take any diagnostic tests.
Will speaking to your doctor ensure you won't have a claim denied related to your pre-existing conditions?
Not necessarily. Remember, just because your doctor says you are able to travel, doesn't necessarily mean you meet the stability requirement in your travel insurance policy.
Your doctor may say you are "stable", but your doctor's view of stability may be different than your policy's requirement – it is the insurance company that will determine whether your medical condition is stable and not your doctor.
In addition, your doctor may need to know the exact questions your insurer is asking you about your medical conditions and medications to make sure you are answering the questions correctly.
Make sure you ask your doctor the right questions and if your policy has a stability clause and explain the definition of Stability in your insurance policy to them so they can provide you with a more accurate answer. If possible, bring the insurance policy and the medical questionnaire with you when visiting your doctor.
Can you explain what a stability clause is and how it affects your travel insurance coverage?
Regular travel insurance policies include what is known as a "stability" clause that requires any and all pre-existing medical conditions to be "stable" for a specific period of time prior to your departure date in order for these medical conditions to be covered under your insurance policy.
Common stability periods are 3-months, 6-months and sometimes longer. Stability clause requirements vary from insurance company to insurance company, but they usually require that there be no changes to your medical conditions during this period.
However, there are some policies available that offer coverage for pre-existing medical conditions with no stability requirement. If you have pre-existing medical conditions, I suggest you strongly consider this type of coverage. When applying, you will be asked to disclose all of your medical conditions and based on your answers, you will be given a premium quote that will cover all of your medical conditions, regardless of whether or not they are stable.
Your premium may be higher than a regular policy, but you can travel knowing that your pre-existing medical conditions will be covered. And if you are lucky enough to not have any medical conditions, it is possible that your insurance premium will actually be lower than a regular policy.
Will changes in my prescribed medications affect my stability period?
Yes, changes in medications are very relevant. For example, even if your physician lowers the dosage of your medication or stops a medication because they feel you are now more stable, under many travel insurance policies, this constitutes a "change" during the Stability period. Make sure you understand how your travel insurance policy will treat these changes.
What happens if your health changes between the date you purchase your policy and your departure date?
You need to inform your insurance company of any changes to your medical condition after you purchase your policy but prior to your departure date. This applies even if you have a policy with no stability requirement for pre-existing conditions. 
This also applies if you have a change to your medical condition while you are back in your home province at any time during your coverage period (i.e. if you have an Annual Plan and have returned to your home province or if you have a Single Trip Plan and have travelled home temporarily before returning to your destination).
If you do have pre-existing medical conditions that are not stable, what are your options?
You have a number of options, including:
Don't travel, as the risk may not be worth it.

If you do take the risk of travelling, be aware that if you have a medical issue related to a non-stable pre-existing medical condition, you won't be covered for it.

Wait to travel until you meet your insurance policy's stability period.

Consider a policy with no stability requirement for pre-existing medical conditions
What other advice do you have for travellers with pre-existing medical conditions?
Some people actually avoid going to their doctor prior to travelling, even if they are concerned they may have a medical issue that requires attention, just so they won't violate the stability clause in their travel insurance policy. I strongly advise against this.
Even if the result is that you can't travel or have to delay taking your trip, it's not worth risking your health or life.
And remember, in many situations you might still be able to travel if you choose a policy with no stability requirement for pre-existing medical conditions. It may (or may not) cost you more, but at least you'll be able to travel with the knowledge that you'll be covered for your pre-existing conditions should the need arise