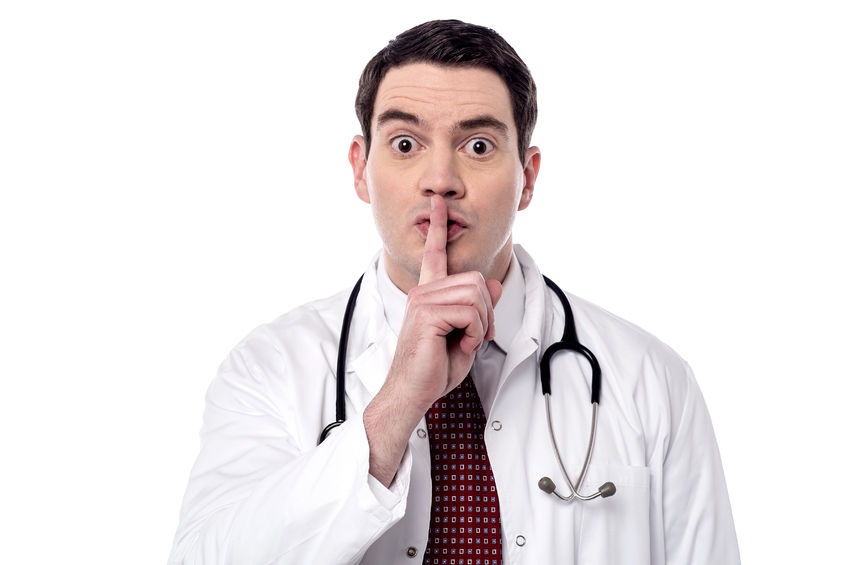 Snowbird travel medical insurance policies are full of legalese that can be difficult, if not impossible to understand, and as with any contract, the devil is in the details.
If you ever need to make a claim, understanding these small details can make all the difference between being fully covered and financial disaster. 
To help you navigate your way to finding the best snowbird travel insurance policy for you, we've reviewed multiple policies, consulted with travel insurance experts and broken down the most important policy terms in plain English, including tips and what to look out for. 
One Size Does NOT Fit All
Just like every snowbird has unique needs, every snowbird travel insurance policy has unique terms. While many policies are similar, some will meet your specific requirements much better than others and the best policy for you may not be the best policy for someone else. 
To further complicate things, most travel medical insurance policies are designed primarily for travellers who are younger, take shorter trips and have fewer pre-existing medical conditions than snowbirds and seniors.
Questions you need to consider when a choosing a snowbird insurance policy that's best for you include:
How old are you?
How long are you travelling for?
Do you plan on making one or more return visits to Canada during your trip?
Do you have any pre-existing medical conditions? If so, which conditions do you have?
Are you taking any medication? If so, which ones are you taking?
Are your pre-existing medical conditions and medications stable? If so, how long have they been stable for?
TIP: Make sure your snowbird insurance policy offers the right coverage for your unique needs and circumstances.
Age Considerations
As a snowbird, you'll need to watch out for terms and conditions that apply if you're over a certain age. These terms and when they start to apply vary from policy to policy, but here are a few to look out for:
Medical Questionnaire: If you're over a certain age, you'll need to fill out a detailed medical questionnaire during the application process. The age when this requirement begins depends on the insurance provider, but usually starts anywhere from 55 to 60 years old.
Eligibility: If you're over a certain age, you may not be eligible for coverage if you have specific pre-existing medical conditions.
Stability Period: If you're over a certain age, usually around 60, the insurer may require certain pre-existing conditions to be stable for a longer period of time for them to be covered.
TIP: Make sure you're aware of any ages requirements and restrictions for any policy you are considering.
What's Covered?
The sole purpose of Snowbird travel medical insurance is to cover your medical expenses (and some related travel costs) if you suffer an illness or injury while outside Canada that requires immediate medical attention and can not wait until you are able to return to Canada. 
Snowbird travel medical insurance does not cover elective procedures or non-medically necessary procedures. 
In addition, travel medical insurance generally won't cover your travel expenses (ie. flights and accommodations) if you need to cancel your trip or come home early, so you'll usually need to purchase trip cancellation and interruption insurance separately to cover these expenses. Although rare, some travel medical insurance policies will include trip cancellation and interruption insurance.
TIP: Before you purchase trip cancellation and interruption insurance, check your travel medical insurance, credit card travel insurance or group / private insurance plan to see if you already have sufficient coverage.
Policy Options
There are two types of snowbird travel insurance policies, Single-Trip Insurance and Multi-Trip Insurance:
Single Trip Insurance
If you only plan on taking one trip over a 365 day period and won't be returning to Canada for the entire duration of your winter getaway, a single trip policy may be your best option, as it will cover you for long periods outside Canada (up to 183 consecutive days or 212 consecutive days for Ontario and Newfoundland residents). 
Just remember that under single trip coverage policies, you'll only be covered for the fixed period indicated on your policy. 
Multi-Trip Insurance
If you plan on taking multiple trips in a given year or returning to Canada for brief periods during the snowbird season, a multi-trip policy may be your best option, as it covers you for unlimited trips outside Canada for a full year from the date your policy starts. 
However, multi-trip policies limit the number of days per-trip you can spend outside Canada – usually ranging from 9 days on the low end all the way up to 60 days or more on the high end - which means that if you're planning to spend more than the maximum allowable number of days per-trip outside Canada, you'll have to come home at least once (and possibly multiple times) to keep your travel medical coverage or purchase a multi-trip top-up.
Multi-Trip Top-Ups 
Some multi-trip policies offer a "top-up" option that allows you add additional days to your per-trip maximum. Some policies require you to buy your top up option before your coverage begins, while other policies allow you to top-up from your destination, as long as you have had no changes to your health or medication. Top-up terms vary, so make sure you understand them before you buy. 
TIP: Look for multi-trip policies that allow you to spend the greatest number of days abroad before you are required to return to Canada to keep your coverage. 
TIP: Compare single-trip and multi-trip policies to find the best price and flexibility to meet your needs.
Premiums
Premiums vary from provider to provider and you should definitely shop around, but be wary of snowbird travel insurance policies that have significantly lower premiums than the rest. 
Many snowbirds automatically purchase the least expensive policy assuming they'll be fully covered. However, it's very likely that your great "deal" has some major exclusions and limitations that could turn your deal into a disaster if you ever have to make a claim.
TIP: Don't fall into the trap of buying snowbird travel insurance based on price alone! While price is important, it's more important to find a policy that best covers your specific needs.
Deductibles
Most snowbird travel insurance policies have a deductible amount that you will have to pay in the event of a claim before your insurer will cover the balance of your medical expenses. Deductibles commonly range from $100 to $1,000, with premiums increasing as your deductible decreases. 
DEDUCTIBLE EXAMPLE: If your policy has a $500 deductible and you incur covered medical expenses, you will have to pay the first $500 in expenses, and your insurer will cover the balance (if any).
Some policies allow you to save money on your premiums if you increase your deductible, but before you do, make sure you're comfortable covering the deductible amount if you ever need to make a claim.
If you're not comfortable having any deductible amount, most policies will give you the option to "buy-out" your deductible (ie. have a $0 deductible) by paying a higher premium - usually in the 10 – 15% range.
TIP: Look for policies that only charge a deductible on a per-policy basis, as opposed to a per-claim basis, so you'll only have to cover your deductible once if you need to make multiple claims.
Coverage Duration & Termination
Start Date
Your insurance coverage usually starts on what is commonly referred to as the Effective Date, and usually means the later of the departure date you indicated on your insurance application or the date on which you actually depart for your trip.
Expiry Date
For single-trip policies, your coverage expires on the return date you indicated on your application. For multi-trip policies, your coverage on the last day of the policy term, as indicated by the provider (usually 365 days after the Effective Date).
At a minimum, your policy should extend the expiry date of your coverage under the following circumstances (some policies allow for extensions under additional circumstances):
You are unable to return to Canada due to flight cancellations, weather or other specified reasons, with typical grace periods ranging from 24 – 72 hours.
You are being treated for a medical emergency abroad that is covered by your insurance and you are unable to return to Canada.
Extending your Trip: 
Your policy should have language that allows you to extend your coverage for an additional fee, subject to there being no change in your health or medication.
Policy Cancellation Refunds: 
If at some point after you purchase your travel medical insurance and before your departure date you have to cancel your winter travel plans, your policy should have a provision that allows you to cancel it and receive a full refund, which is sometime subject to an administration fee.
Termination of Coverage After a Claim
Generally, if you make a claim for a minor health issue or injury (no hospitalization required), your provider will allow you to stay in your destination but exclude coverage for future claims related to that issue or injury. However, for claims related to more serious health issues and injuries, your provided can ask that you return to Canada once you are stable, and void your policy if you refuse. This determination is at the discretion of your insurer and is done on a case by case basis. 
Eligibility
To be eligible for snowbird travel insurance, you will need to meet certain criteria, and while eligibility requirements may vary, most policies require you to:
be covered by your provincial government health care plan for your entire trip
apply for your insurance from within Canada before you leave for your trip, 
purchase insurance for your entire trip
not make any material misrepresentations on your insurance application.
TIP: Make sure you maintain your provincial health care coverage! Travel medical insurance providers will co-ordinate your claims with your provincial government so they can recover some of your medical expenses from the government. If you aren't covered by your provincial health care plan, your snowbird medical insurance may be invalid or limited and allow your provider to deny some or all of your claim amounts.
The Medical Questionnaire
If you're over a certain age – usually 55 – 60 years old, depending on the provider - you will be required to complete a detailed medical questionnaire when applying for coverage. The information you provide will be used to determine your premium rate category. Your category may also include specific terms and exclusions. Common medical conditions that determine your premium category include:
Smoking Status
Lung Conditions
Heart Conditions
Cancer History
Diabetes
Strokes 
High Blood Pressure
Medication Requirements
TIP: If you're under 60, you may be able to find providers that don't require a medical questionnaire.
TIP: ALWAYS provide complete and accurate answers when filling out your snowbird insurance application and medical questionnaire! If you don't know how to answer a question - consult your physician first. Your premiums and coverage are based on the answers you provided in your application and your claims can be denied if any of the information is inaccurate or incomplete. 
If you ever need to make a claim, you can be 100% certain that your insurance provider will go over your application with a fine tooth comb, find any inaccurate information and try to use it to deny your claim.
Exclusions & Pre-Existing Medical Conditions
The exclusions clause is one of the most important sections in any snowbird travel insurance policy, as it outlines what you won't be covered for, including pre-existing medical conditions. Exclusion clauses can differ greatly from policy to policy, so you'll want to review this section carefully. 
Pre-Existing Medical Conditions
All medical travel insurance policies exclude coverage for pre-existing medical conditions unless they are stable. 
It's important to understand that every medical condition you have ever had, no matter how small, qualifies as a pre-existing medical condition. This includes any physical condition, symptom, illness or disease that you have sought treatment or diagnosis for… ever. 
If you are waiting to undergo medical testing or for the results of a test when you apply for insurance, and the results ultimately reveal a new medical condition, it would be considered a pre-existing medical condition and excluded under your policy. 
Are your Pre-Existing Medical Conditions Stable?
Even if you have pre-existing medical conditions, they can still be covered if they are stable and controlled for a minimum period of time at the time you apply for your policy. The minimum stability period is usually 90, 180 or 365 days, depending on the policy, your conditions and your age. 
Any changes to a pre-existing medical condition during the minimum stability period means that condition is no longer considered stable and would not be covered. This includes any new medication or dosage changes to an existing medication used to treat a pre-existing medical condition.
TIP: The definitions of "stable" and "pre-existing condition" can differ greatly from policy to policy, so look for a policy with a minimum stability period that will cover your specific pre-existing conditions. 
Ongoing Disclosure Requirements
Any changes to your health after your policy is approved but prior to leaving Canada can exclude your new medical condition from coverage, or even invalidate your policy. 
If your medical condition changes after your policy has been issued but before you depart, you are required you contact your insurance provider to inform them of the change, at which point they will evaluate your new medical condition and either:
allow you to keep your current policy under it's existing terms and premium
require you to pay a higher premium (if you decline, your policy will be terminated), or 
terminate your policy. 
If you don't want to pay the higher premium or the insurer terminates your policy, you should be able to receive a full refund for any premiums you have already paid. 
Other Exclusions
Other common exclusions you'll find in snowbird travel insurance policies are medical expenses related to:
Participation in Certain Sports and Physical Activities
War
Mental Disorders
Rehabilitation
Abuse of Drugs and Alcohol
Transplants
Travelling in a Country for which Foreign Affairs Canada has issued a Travel Warning
Definitions
The definitions section of your policy will define many of the key terms that are used throughout your policy, like what qualifies as a "Medical Emergency" or "Medically Necessary".
You should compare and familiarize yourself with these definitions, as they vary from policy to policy and some are more favourable than others.
Coverage Limits and Benefits
Coverage Limits
Total coverage amounts for snowbird and senior medical insurance is always capped, with common caps of $1 Million, $2 Million, $5 Million and $10 Million. Surprisingly, premiums don't increase very much as coverage limits increase, so you won't save much by going for a policy with a lower coverage limit.
TIP: In almost all cases, $2 Million of coverage will be sufficient, but you can consider a $5 Million coverage limit if you want ultimate peace of mind. 
Benefits
The main benefit you receive under a snowbird travel insurance policy is coverage of for your hospital and medical expenses and the extent to which theses expenses are covered varies from policy to policy. For example, the type of hospital room, the amount of prescription drug coverage, etc…, so read your policy carefully. At a minimum, your policy should cover you for the following:
hospital room
medical and surgical treatment
prescription drugs
diagnostic tests
ambulance
medical equipment
Your policy will also include additional benefits that vary from provider to provider. Each of these benefits will have coverage caps ranging from $500 to $10,000, depending on the benefit and your policy, and you may be required to have them pre-approved for coverage to apply. 
Below is a list of common benefits to look for that are included in many snowbird insurance policies. Review the coverage terms, limits and caps carefully, as they differ from policy to policy:
Private nurse for out of hospital nursing care
Emergency dental expenses
Return of your vehicle to Canada
Bringing a relative to your bedside
Out of pocket expenses for an accompanying family member
Air ambulance transportation
Emergency air transportation back to Canada 
Return of your spouse and children to Canada
Return to your travel destination after medical treatment
Return of deceased back to Canada
Claim Procedures & Payment Policies
Notification Required Prior to Treatment
Your policy will require you to contact the insurance company prior to seeking any medical treatment, and failure to do so may result in the denial of your claim.
Insurance companies have this requirement because they want to manage your treatment process and require you to seek treatment from hospitals and medical facilities they have pre-existing relationships and preferred rates.
The exception to this rule is during a medical emergency (ie. a car accident or heart attack) where contacting your insurer in advance is not possible. In these instances, you or someone on your behalf is required to contact the insurer as soon as reasonably possible after a medical emergency. 
TIP: Make sure your insurer offers a 24 / 7 emergency phone number you can call any time for assistance.  You should also receive an emergency contact card that includes your insurer's name and emergency contact information. Carry this card with you at all times while outside Canada so you have easy access to it and hospital staff can find it and contact your insurer in a medical emergency.  
Who Pays?
When it comes to paying for your covered medical expenses, your insurer should pay larger expenses up-front by co-ordinating payments directly with your treatment provider. For smaller expenses, you may have to pay out of pocket and have your insurer reimburse you after the fact. 
If the language in your policy is unclear on who pays for medical expenses and when, make sure you contact your insurance provider for clarification.
TIP: Whenever possible, contact your insurer ahead of time to receive approval for out of pocket expenses to ensure you will be reimbursed.
Coordination of Benefits
Some snowbird insurance policies contain language allowing them to coordinate benefits with your other insurance providers (ie. employee group benefit plan, private insurance, etc…). 
While these terms differ from policy to policy, this essentially means that if you make a claim under your snowbird travel insurance policy, your provider has the right to have your employee benefit or private plan pay some or all of your claim costs before they do.
You may be asking "Why should I care about a clause like this, since all of my medical expenses are ultimately being covered by insurance?". The reason you should care is because your private insurance or employee group benefit plan has a maximum lifetime aggregate coverage limit (usually between $50,000 and $250,000) and some or all of this limit could be used up to cover your snowbird insurance claim, leaving you with little or no coverage from your private plan to cover future health care. 
TIP: If this is an important issue for you, look for a snowbird travel insurance policy that doesn't allow the insurer to co-ordinate benefits with your other private insurance plans.
Making a Claim
The process for making a snowbird travel insurance claim is usually onerous, requiring you to fill and provide a number of forms, paperwork and evidence. You should seek out a policy that has the least onerous claim procedure possible, taking the following into account:
Does the insurer provide you with a Claim Kit to assist you with the process?
What is the time limit for you to submit a claim?
What forms and documents do you need to submit to make a claim?
How easy is the claim submission process? (ie. Can it be done it online? Are original documents required? etc…)
TIP: Collect and keep records for ALL medical treatment and related travel expenses at the time they are incurred. If you don't have original evidence of these expenses, your insurer may not cover them, and tracking down invoices and receipts after the fact is usually difficult and sometimes impossible.
The Bottom Line
Snowbird travel insurance policies can be tricky and confusing. Understanding how these policies work, what your options are and potential pitfalls before choosing your insurance can help you avoid a travel insurance nightmare down the road.