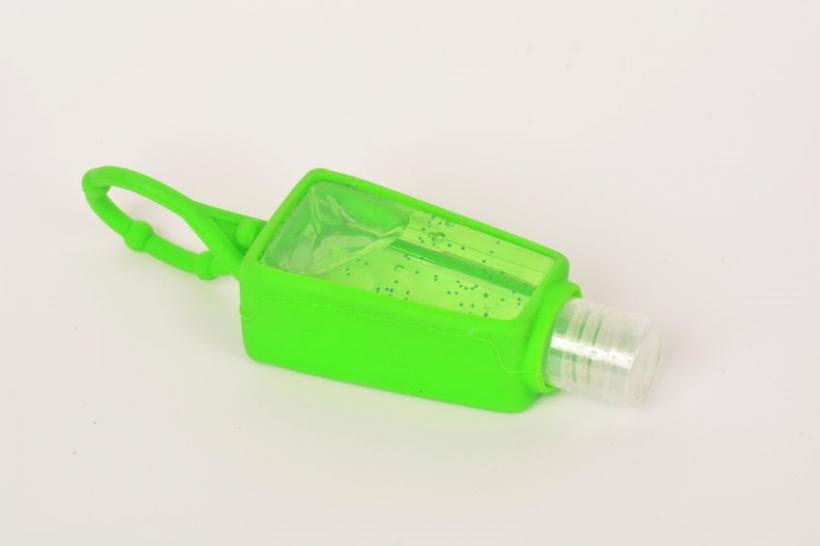 The arrival of COVID-19 in Canada has brought with it a variety of strategies to reduce the risk of contracting the virus, including self-isolation, quarantine, social distancing, face masks and more.
One of the most consistent messages amongst all of these strategies is clean your hands often and thoroughly and do not touch your face. 
This is because it is widely believed that the virus spreads via respiratory droplets that enter our bodies through our mouths, nose or eyes.
Accordingly, if your hands come in contact with any contaminated surface and you then touch your face, you risk exposing yourself to COVID-19 - and we humans tend to touch our faces frequently. Of course, the virus can also be spread through airborne droplets, so hand washing isn't the only precaution we need to take.
There are two methods for cleaning your hands – washing your hands with soap and water or using hand sanitizers.
Much has been written about the use of hand sanitizers to combat COVID-19, which we'll shed some light on in this article, as well as the simple act of washing your hands. We'll also cover the pros and cons of wearing gloves.
This COVID-19 hand sanitization guide was created with information gathered from leading government and public health resources, as well as Snowbird Advisor medical contributor, Dr. Ron Mayer, who previously served as CEO of an established Canadian travel insurance provider for over a decade and is currently Chief Medical Officer at FullMast Men's Health Clinics.
Washing your hands to avoid the spread of COVID 19
It turns out that regular soap and water is one of the best defenses we have against this terrible virus. 
"In the environment the corona virus is rather fragile because of the make up of its capsule. That is why washing hands with soap and warm water is so effective," said Dr. Meyer.
The advice from public health authorities is to wash with soap and water for at least 20 seconds – the time it takes to sing Happy Birthday – and to do it very frequently during the day. 
According to the Center for Disease Control (CDC) guidelines, washing with soap and water is the best way to reduce all types of germs and chemicals. The Government of Canada also has recommendations for hand washing.
Always wash your hands any time after returning home, particularly if you have been shopping or you may have touched things such as door handles, elevator buttons, railings, ATM machines, gas pumps, shopping bags, park benches, etc.
Also, wash your hands after receiving parcels, takeout food deliveries, grocery deliveries, mail, newspapers or anything that comes into your home, including just removing lids from takeout food or discarding packaging.
And of course, wash your hands after using bathrooms, coughing, sneezing or blowing your nose and when touching or preparing food.
While there is now some debate about how long the virus can survive on surfaces and how likely it is to get infected this way, it is better to be safe than sorry.
Cleaning your hands using hand sanitizers
If soap and water are not available, using a hand sanitizer that meets Government of Canada standards for minimum alcohol content is the next best way to clean your hands. The CDC has also provided recommendations and guidelines for the use of hand sanitizers.
And of course, hand sanitizers have the advantage of being portable and evaporating after being applied to your hands, so you can keep them readily available in your pocket, purse or car to clean your hands when you are away from home.
Alcohol-based hand sanitizers can quickly reduce the number of microbes on hands in some situations, but sanitizers do not eliminate all types of germs as effectively as soap and water. 
Whether the hand sanitizer is foam, gel, liquid or spray, the most important factor for effectiveness is alcohol concentration. Hand sanitizer should have a minimum concentration of 60% to be effective.
According to Government of Canada regulations, two types of alcohol can be used in hand sanitizers:
Ethanol, also known as "anhydrous alcohol", "ethyl alcohol", or "grain alcohol".
Isopropanol, also known as "isopropyl alcohol" or "2-propanol".
Given the current shortage of hand sanitizer, Health Canada has also loosened hand sanitizer ingredient regulations.
If a hand sanitizer is irritating your skin, stop using it immediately.
And always remember that hand sanitizers:
are for external use only

should not come in contact with your eyes

should be kept out of reach by children

should not be ingested. If they are, call a poison control centre immediately and seek medical help.

are flammable and should be kept away from heat, stoves, open flames, etc...

should not be left in a car in the sun
Avoid homemade hand sanitizers
Hand sanitizer has been in short supply and is still hard to find, although supply is improving, which has resulted in some people trying to make their own from formulas available online. 
However, making your own hand sanitizer is strongly advised against. 
Both Health Canada and the U.S. Food and Drug Administration (FDA) recommend that individuals do not make their own hand sanitizer.
If made incorrectly, hand sanitizer can be ineffective against the virus, providing a false sense of protection and increasing the risk of COVID-19 infection. There's also a risk it can burn the skin or cause significant damage.
Both organizations are saying that even the formula for hand sanitizers provided by the World Health Organization should not be made at home. 
Avoid "Alcohol Free" hand sanitizers
If you want to avoid alcohol content in hand sanitizers, then your best alternative is soap and water.
Hand sanitizers that do not contain a minimum 60% alcohol concentration do not kill viruses and many bacteria and will not protect you against COVID 19.
Where to get hand sanitizer
There is still a high demand for hand sanitizer and many companies are rushing to produce more. 
Some grocery stores and pharmacies now have limited supplies of hand sanitizer available again after a few months of being completely out of stock.
Hand sanitizer can also be ordered from some online retailers, but it's usually from brand and companies you've never heard of and the quality can vary. When ordering online, make sure you double check the ingredients to ensure it has the adequate alcohol concentration and check out online reviews about quality.
Should you wear protective gloves?
There has been a big debate about wearing protective gloves to help protect against COVID-19.
Initially, everyone rushed to buy disposable gloves, but it turns out that unless you are very careful how you use them, they can actually make matters worse. 
If you wear gloves to go outside your home, then you must remove them carefully and wash or sanitize your hands immediately afterwards. Once you have gloves on, don't use your hands to put on or remove your face mask. You must also clean any surfaces in your home that you have touched with your gloves including door handles, your phone, etc... Do not re-use disposable gloves and make sure you launder reusable gloves after each use.
The CDC recommends wearing gloves for cleaning or caring for sick people, but says they are not necessary for most other situations, including going shopping or doing errands. When going out in public, if you practice social distancing, use hand sanitizer/wash your hands regularly and wear a cloth face covering, it is usually considered to be sufficient.
However, when you are cleaning or disinfecting your home, using disposable or reusable gloves is recommended. Also ensure you have good ventilation when using chemicals and wash your hands thoroughly after removing your gloves.
If you are providing care to someone who is sick then you must use disposable gloves when cleaning and disinfecting the area around the person as well as high touch surfaces – and also use them when touching or having contact with blood, stool, or body fluids.  Be sure to discard disposable gloves safely into a plastic bag and do not re-use.