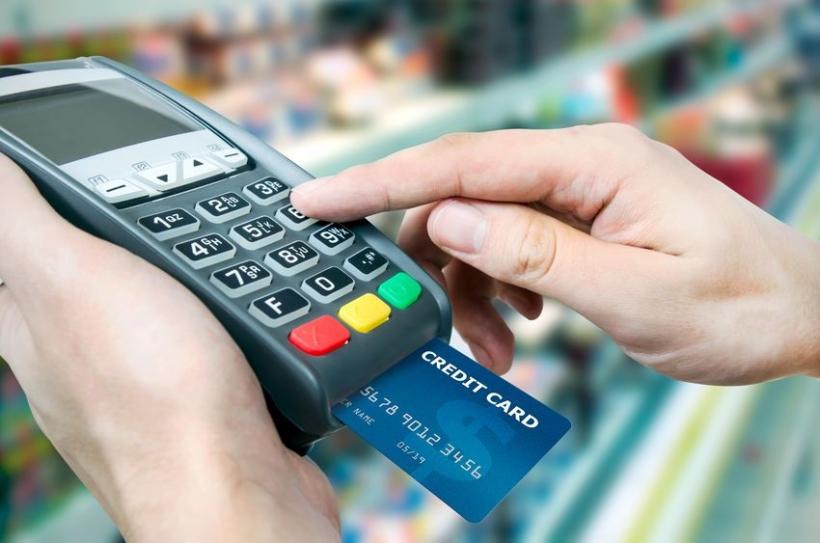 LAST UPDATED: February 6, 2023
If you're a snowbird who uses a Canadian dollar credit card during your winters away, then you need to read this!
A growing number of merchants and restaurants are now offering a service (through their credit card processing partners) that allows you to choose to pay in the local currency or in Canadian dollars.
Both prices are shown on the credit card processing machine, but unless you're a foreign exchange rate expert and a math whiz, you probably won't be able to figure out exactly what the exchange rates and any potential fees are on the spot. And to further complicate things, different merchants may calculate exchange rates and fees differently!
Given the lack of transparency, we did some investigating to find out how this all works and which currency you should choose to pay in – and we're glad we did, as the consensus seems to be that it's always better to pay in the local currency, which may be counterintuitive to many.  
Read on to learn more…
Why you should choose the local currency
While it may be tempting to choose to pay in Canadian dollars because you think you're avoiding the foreign exchange fees charged by your credit card, that's not actually the case.
If you choose to pay in Canadian dollars, the merchant or their bank chooses the exchange rate at which the purchase price is converted. This system is known as dynamic currency conversion and the exchange rate is almost always worse than the FX rate your own bank charges on your credit card - and sometimes considerably worse.
In addition, the merchant's bank may also be charging a "conversion fee" for this service that you're not aware of.  
And in the worst-case scenario, your own bank may still charge you a foreign transaction fee if you choose to pay in Canadian dollars – so you'd be paying the exchange rate and two fees on top of that!
These fees may seem small and insignificant, but over a full winter they can really add up.
On the flip side, if you choose to pay in the local currency with your Canadian dollar credit card, at least you'll be able to estimate what your foreign exchange costs will be, and your bank's foreign exchange rate will almost always be better than the rate offered through a dynamic currency conversion provider.
As a rule of thumb, most Canadian dollar credit cards make a spread of about 2% – 3% on foreign exchange and charge an additional foreign transaction fee which is commonly 2.5%, bringing your total foreign exchange costs to between 4.5% - 5.5%.
Some Canadian dollar cards offer lower foreign transaction fees - or even 0% foreign transaction fees - but they can be hard to come by.
Consider U.S. dollar credit cards & cross border banking solutions
If you spend a significant amount of time in the U.S. every winter and you're still using your Canadian dollar credit card, you may want to consider a U.S. dollar credit card or cross-border banking solution from a Canadian bank to help you cut down on your foreign exchange costs.
And if you've been reluctant to move away from your Canadian dollar card because you want to keep collecting loyalty points, note that some U.S. dollar cards now allow you to collect points as well.