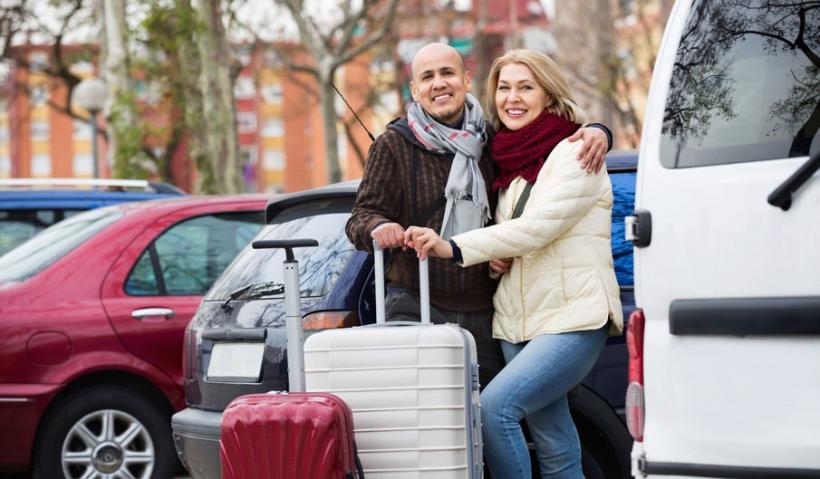 LAST UPDATED: March 7, 2023
As the snowbird season winds down in March and April, most Canadian snowbirds begin heading home. However, there are several things to attend to before you depart to ensure a smooth transition home, so we've created a snowbird checklist to help you remember everything you need to take care of.
To some extent, this is our Getting Ready to Leave for the Winter Checklist in reverse, but there are a few other considerations too.
And remember, if you've been wintering in the U.S. you may be up against a definite deadline to get home to avoid being considered a U.S. resident for tax purposes or overstaying the number of days you can spend in the U.S.
You'll also want to make sure you get home before your travel medical insurance expires and before you run the risk of losing your provincial health coverage.
Getting organized
There's a lot to do before going home. Some of it is just what you did in the Fall before heading south and some of it is strictly about going home.
Mail: if you were having your mail forwarded or if you want your U.S. mail forwarded or stopped, be sure to do this in sufficient time before you leave to return to Canada, so things don't go to the wrong destination in the interim.
Service Reconnection: If you put your phone, internet and cable services in Canada on hold for the winter, remember to have them reconnected before you head home.
Medication: If you are flying, make sure your medication is in your carry-on luggage. If you are driving, in your overnight bag.
Travel Documents: Make sure your passport and/or Nexus card are easily accessible.
Pet Preparation: If you are taking your pet home make sure you have all the right documentation to travel. Check out our snowbird guide on travelling to the U.S. with pets.
Vehicle Transport Services: If you are having your car picked up or driven home, be sure to order the date you want well in advance.
Put your Canadian cash back in your wallet.
Driving home
Plan your route ahead of time and make hotel reservations in advance. You will want to have enough U.S. cash for the journey and any unexpected emergencies, such as speeding tickets that must be paid in cash.   
Check the weather for your route home to make sure there are no storms forecast.
Have your vehicle serviced and check tire pressure, brakes, etc… before you go.
Vehicle Documents: Make sure your vehicle ownership and insurance certificates are in the vehicle.
Travel Documents: Make sure your passport and NEXUS cards are handy for crossing the border and not packed in the trunk.
Complete ArriveCAN (optional): While ArriveCAN is no longer mandatory, you can save time at the border by using the app to submit your customs information before arriving at the border.
Packing: Pack a small carry-on bag with all that you need for the journey (including warmer clothes, shoes, socks and a winter jacket as you get farther north) and take this into your hotel at night (include toiletries, laptop or tablet, chargers, medication, changes of clothes and anything else you will need on the way home). Then you don't have to lug your big suitcases into the hotel each night.
Accessories: Remember to take all your chargers for phones, kindle, tablet, laptop, shaver, etc.
Water: Pack a small case of bottled water so you have plenty for the journey and your hotel stays.
Bringing Goods and Food Across the Border: The best plan is to not bring food across the border, but if you do, be sure to declare it and be aware of the latest limits and restrictions when importing food items. Likewise any alcohol, tobacco, etc. You must also be prepared to report the value of everything you have bought and are bringing home with you. This includes any work done on your vehicle (such as new tires or brakes). The maximum personal exemption is $800 CDN per person. There are also restrictions on how much alcohol and tobacco you can bring back.
Flying home
Book your flights well in advance and remember that flights are busiest northbound around the first of the month.  Be sure to notify the airline if you require a wheelchair or have any special needs at the time of booking.
Seat Selection: Most airlines now charge for seat selection but this small fee is the best way to ensure that you are sitting together and in seats that you prefer.
Valuables: Keep your valuables and medication in your carry-on luggage.
Accessories: Remember to take all of your chargers for phones, Kindles, tablets, laptops, shavers, etc...
Check-in online 24 hours in advance to save time at the airport.
Complete ArriveCAN (optional): While ArriveCAN is no longer mandatory, you can save time at the airport by using the app to submit your customs information before arriving, as many airports have an expedited process for individuals who use ArriveCAN.
Travel light:  You are allowed two pieces of carry-on luggage (that includes a ladies' purse) and many fares no longer include checked luggage, so you may be charged for a checked bag. You will also be charged if your checked luggage is over the weight allowance.
Travel Documents: Make sure your passports and NEXUS cards are handy.
Closing up your winter home - if you own it
Inspections: Advise your home watch person or service of your departure date
Maintenance: If you own your winter home or condo, make any necessary arrangements to maintain the property until you return next winter.
Newspapers: Suspend any newspaper delivery.
Strip your beds and cover furniture and beds with sheets as dust covers.
Fridge: Clean out your fridge and freezer of all perishables, leaving only condiments and empty the freezer of ice and food in case of a power interruption – or, empty the fridge entirely and turn off, leaving the door propped open.
Unplug your TVs and any computers to avoid power surges
Service Suspension: Make arrangements to suspend services like your landline, cable and internet.
Set your air conditioning to a higher temperature - such as 78 degrees - and adjust the humidistat to a summer setting.
Lock all windows and doors and close blinds and drapery.
Bring outdoor furniture indoors in case of tropical storms and hurricanes.