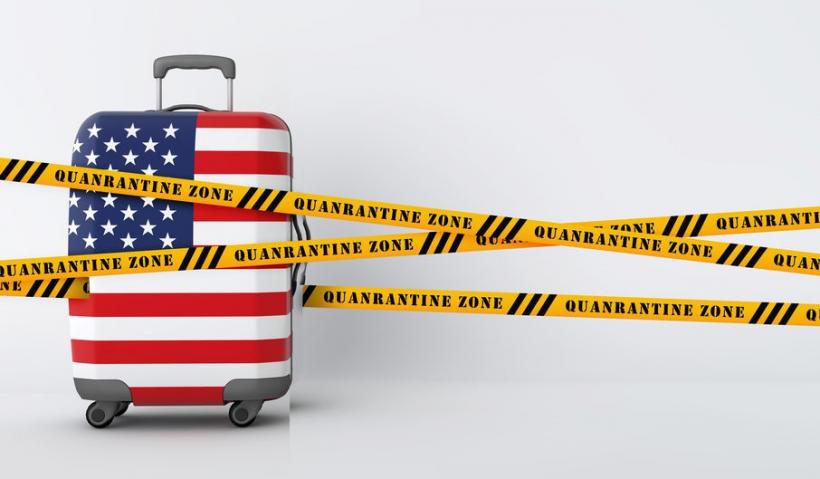 Last Updated: January 24, 2021
Canadian snowbirds who travel to the U.S. will soon face an additional requirement related to COVID-19.
On January 21, 2021, U.S. President Joe Biden issued an executive order requiring international air travellers to quarantine upon arrival in the U.S.
The order states that air travellers arriving in the U.S. must comply with the U.S. Centers for Disease Control and Prevention (CDC) guidelines concerning international travel, including recommended periods of self-quarantine - where feasible.
Currently, the CDC recommends a 7 – 10 day quarantine period for people arriving in the United States from most countries, depending on their specific circumstances.
What are the quarantine requirements and when do they come into effect?
At this time, it is unclear when the mandatory quarantine requirement will come into effect and what the specific quarantine requirements will be, as the U.S. government has given various federal agencies 14 days from the date the order was issued to come up with a clear plan for guidelines, implementation and enforcement of the new quarantine requirement.
The executive order is also directing agencies to reconsider international contact tracing requirements for U.S.-bound passengers, as well as the possibility of follow-up COVID-19 testing for travellers after arrival.
Pre-flight COVID testing also required
In addition to the new quarantine rules, starting on January 26, 2021, all air passengers travelling to the U.S. will be required to get a COVID test in the 72-hour period prior to their flight departure and present proof that the test was negative prior to boarding.
Passengers who do not meet these criteria will be denied boarding. You can learn more about this policy here.