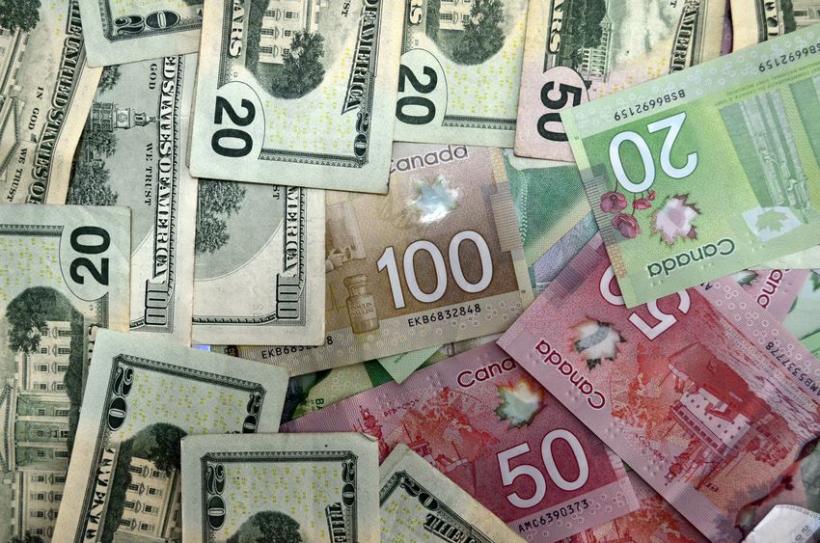 One thing all Canadian snowbirds have in common year after year is the need to use foreign currency in their winter destination to cover living expenses, rent accommodations, buy a vacation home or purchase a car.  
Whether you're using a credit card, debit card or exchanging currency through a bank or other foreign exchange service, it's important to be aware of the costs - and savings - associated with each option.
Since currency exchange is such a big issue for snowbirds, we've created an in-depth guide to help you understand how it works and make the best decisions on FX to meet your unique needs.
How are foreign exchange rates calculated?
Like most people who require foreign currency, you probably think of the exchange rate as the rate you see quoted on TV, in newspapers and online. However, you've probably also noticed that the exchange rate you get is always worse than the one you see posted through these media outlets.
If you've ever wondered why, it's because the rate published by most media outlets is what is commonly referred to as the interbank rate, which is the rate banks use to trade currencies with each other.
Unfortunately, you'll never get this rate, as all currency exchange providers need to make a profit and one of the ways they do this is by adding a markup to the interbank rate when exchanging money for consumers (i.e. you).
For example, if your local newspaper publishes an exchange rate of $1.32 CAD to buy $1 USD, you'll pay more than $1.32 CAD to purchase U.S dollars. Exactly how much more really depends on the method and provider you use to exchange currency.
The markup on the interbank rate can vary considerably, and typically ranges from as low as 0.5% to as high as 3.5% - or more in some circumstances.
What are your options for exchanging currencies?
Snowbirds have many options for exchanging currencies, depending on their needs, and some of these options are more beneficial than others in saving you money.
Banks: You can buy foreign currency from Canadian banks. You can also open a USD account in Canada and transfer money between your CAD and USD accounts. Some Canadian banks also offer USD accounts in the U.S. and allow you to transfer money between your CAD account and your U.S. based USD account.



Keep in mind that banks make a profit on foreign exchange transactions, so you might want to shop around.

Credit Cards: If you use a Canadian dollar credit card for your purchases in the U.S. or any other foreign country, you will be charged their exchange rate plus a foreign transaction fee in most cases, which is typically an additional 2.5%. 

If you have a U.S. dollar credit card in Canada or the United States, you can avoid the additional foreign transaction fee but you will still need to convert Canadian dollars to U.S. dollars through your bank or another FX service provider to pay off your credit card bill.
Online Money Transfer Providers: Online foreign exchange companies allow you to purchase foreign currencies and have the funds deposited into your bank accounts in the U.S., Canada and elsewhere. These services usually offer better exchange rates than other options.
Debit Cards: Some Canadians use their debit cards at banks or ATMs to buy foreign currency. However, this usually isn't your best option as you may be subject to an unfavourable FX rate, plus any transaction fee.
FX Kiosks: When you're travelling you will often see currency exchange kiosks in airports, major cities and tourist sites. However, as with ATMs, you may be subject to an unfavourable FX rate, plus a transaction fee.
Watch out for fees!
As we've pointed out, there are many fees, some hidden, for exchanging money or paying for items in a foreign country. 
This is especially true when using a Canadian $ credit card or an ATM machine in a foreign country, as you will often be changed additional transaction fees over and above the exchange rate markup when using these FX methods.
If you're transferring money between accounts using wire transfers, the receiving bank may charge you a wire transfer receiving fee.
Which method is best for exchanging money?
Choosing the right currency exchange method really comes down to three considerations – savings, convenience and how much foreign currency you need.
For smaller amounts, you may want the convenience of exchanging currency through your bank, paying with your credit card or even getting money from an ATM or FX kiosk.
However, if you're like most snowbirds who need to convert thousands, or even tens of thousands of dollars every year, you'll definitely want to consider an Online Money Transfer Provider, as their exchange rates are usually the most competitive and can save you a significant amount of money when converting larger amounts of currency.
You'll also want to consider an Online Money Transfer Provider for big-ticket foreign transactions that require converting currency, such as:
Buying or selling a foreign vacation property

Making mortgage payments on a foreign vacation property

Paying rent for a vacation rental

Collecting rent from a foreign vacation rental property you own

Purchasing a car in your winter destination