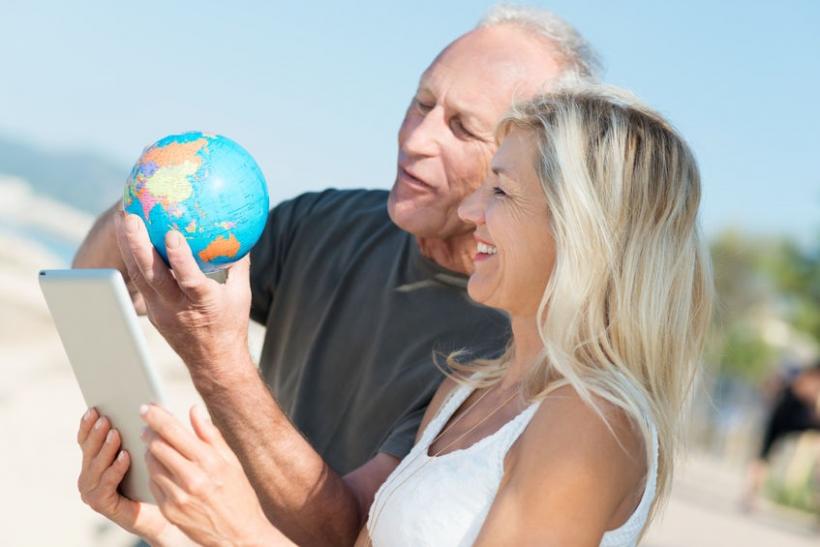 While the snowbird season might end in April, the snowbird lifestyle requires planning throughout the year to avoid unnecessary stress and ensure your time away goes as smoothly as possible.
So even though you might just be getting back to Canada and the long summer ahead makes next winter seem far away, just remember that it will be here before you know it!
To help you get a head start on your winter escape next year, here's our checklist of the top 10 items Canadian snowbirds should start planning for the following season as soon as they get back to Canada:
1) Secure your rental for next year
You can never begin soon enough securing a rental unit for the following winter. Snowbirds often rent the same unit year after year and often commit to the following year before they even return to Canada in the spring, making the snowbird rental market tight in many destinations. 
In addition, owners of rental units you may be considering sometimes decide to sell or use the unit themselves, or they find a long term renter which means you will have to find another unit.  
Exploring multiple channels early and often is a wise move, as no single channel will give you access to all available vacation rentals and the available inventory is always changing. 
Networking in your community, talking to local real estate agents and checking the notice boards at clubhouses and local supermarkets are a good place to start. Of course you can also check sites like VRBO, Homeaway and Airbnb. 
Many snowbird destinations also have property management companies that manage multiple long-term rental accommodations, so it's a good idea to speak with them as well.
If you have the opportunity to secure a rental for next season while you are still in your winter destination, you should strongly consider it. Just don't leave this until the fall or you may be out of luck. 
2) Arrange for your home to be looked after while you are away
If you own your own winter home, make sure you have someone reliable to look after it while you are away. There are companies that offer this service as well as a number of individuals who have set up home watch businesses.  
Ask for references and make sure your home watch person really does enter your unit and inspect on a regular schedule. It is important to turn on taps, flush toilets, check that the air conditioning is working, and that there are no water marks on the ceiling from upper unit leaks.
3) Book your flights well ahead if you are using points
If you are using airline points to fly back and forth between Canada and your winter snowbird destination, the sooner you book the better, as some points programs only offer a limited number of seats that can be booked on points.
However, most airlines only load their schedules about 11 months out, so you may have to wait if you are booking flights in March or April.
Remember that you can also mix and match, depending on your loyalty program, so sometimes booking two one-way flights on different carriers makes sense and gives you more availability for the dates and times you want.  
4) Make appointments for your annual physical and with any specialists
Most insurance companies will require a "stability period" for any changes in medication or any new conditions that are diagnosed. Thus it is smart for snowbirds to schedule any medical appointments for April and May, so that any changes take place over the summer and will not affect your insurance stability period requirements.
Of course, if you have a new diagnosis, or have had a milestone birthday, that may also trigger an increase in premium that cannot be avoided.
5) Figure out your insurance needs and budget
Travel medical insurance can be one of the biggest expenditures for snowbirds, especially as they age and develop certain medical conditions. So it is a good idea to start shopping around for next year's travel insurance policy soon after getting home.
Once you know your insurance costs for next year, you can add them to your budget and adjust accordingly.
6) Plan your US dollar needs for the year ahead
As with insurance costs, it is good to know your US dollar requirements for the year ahead, taking into consideration rent, taxes, condo fees, club fees, home insurance, living costs and any other US dollar expenditures. Then you can plan how and when you will purchase your US funds.
Some snowbirds do this by withdrawing a regular monthly sum and buying US dollars, while others just purchase when the rate is good.
There are many ways of approaching this but making sure you know how much you need well in advance can help you develop the best strategy to take advantage of favourable rates throughout the year. 
7) Start exploring services for next year
Services for snowbirds are evolving all the time. As the Baby Boomer generation reaches retirement, more and more companies are addressing the needs of this important demographic. 
You owe it to yourself to spend some time looking into what snowbird services are being offered such as Cross Border Banking and Foreign Currency Exchange. Look for services that make your cross border banking easier and more accessible and foreign exchange services that enable easy transfers of currencies and good rates.
If you did not enjoy the drive to or from your destination, now is the time to look into alternatives such as companies who will drive your car to and from your winter home or auto shipping services where your car is loaded onto a transport truck and delivered to your door.  
You can also look into the best options for long distance calling and shop around for mobile phone services and plans.
Looking into these now will save you a lot of time and stress next Fall.
8) Plan to rent out your home in Canada
If you plan to rent out your home in Canada to make extra money or supplement your snowbird lifestyle while you are away for the winter, you should start planning early. Finding a long term renter, not to mention the right renter, can take time - and the more time you give yourself, the more likely you are to find a good tenant.
If you're looking for a renter on your own, start putting out feelers and posting on accommodation rental websites. If you plan to work with a property management company or real estate agent, start speaking with them early on so you can find the right fit and get them to start looking for a tenant.
However, if you have not rented out your home before, be sure to discuss the rules regarding tax consequences with your accountant.  You will also want to make sure you have a good lease prepared. There are many examples online. 
9) Document & Other Renewals
Take a moment to check on the expiry dates for all your key documents such as your passports, NEXUS cards, Provincial health cards, Driver's Licenses, Car Registration, Auto Insurance and Home Insurance.    
Put these dates in your calendar and make sure you deal with them early to avoid any last minute running around.
10) Plan guests visits and your availability for next year
This may sound crazy, but it is never too soon to plan family visits for the winter ahead – especially if you or they are using points to pay for some or all of the flights.  
Sometimes snowbirds can get inundated with visitors back-to-back so a little planning goes a long way and it is smart to build in time without visitors so you can relax and enjoy your snowbird friends and activities.
Establishing a "visitor's calendar" will help you plan for and enjoy your visitors more!