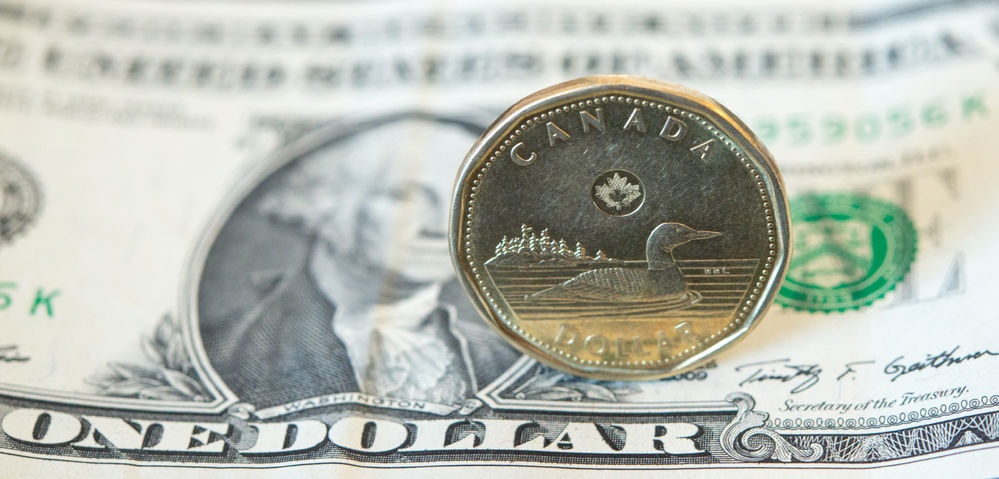 A weaker Canadian dollar is a major concern for snowbirds who normally winter in the southern United States. However, a lower Loonie doesn't have to be a reason to change or cancel your plans, as there are a number of ways to mitigate the effects of a lower dollar. In fact, many things are so much cheaper in the U.S. that even with the exchange rate, you can still break even or come out ahead.
If you own your own place, you'll have fixed costs such as condo fees, golf club fees, taxes, utilities, and insurance.  You can likely offset the increase in costs by renting out your unit for a month or two and shortening your stay. Some Canadians have even been taking advantage of rising prices in the Sunbelt and the currency differential to cash out and sell their U.S. properties.
For those of you interested in cutting costs while still being able to enjoy warm winters away, here are our top 10 tips for offsetting the weaker Canadian dollar:
Top Money Saving Tips for Canadian Snowbirds
Save on foreign exchange

For larger or ongoing conversion amounts consider using a boutique currency exchange company that offers significantly lower exchange rates than the big banks and can result in up to 2% savings of FX costs.  You can also buy U.S. dollars monthly over the year or buy a larger amount whenever the Canadian dollar goes up a few cents, which can make a big difference. 

For everyday spending, consider a Canadian credit card with no-foreign transaction fees or a U.S. Dollar credit card issued by a Canadian financial institution, which can save you 2.5% – 5% in foreign exchange fees.

Many Canadians have also chosen to open U.S. dollar cross border bank accounts with one of several Canadian banks who operate in the United States, some of whom offer no-cost transfers from your Canadian U.S. dollar account to you U.S. dollar account in the United States.
Getting there

If you normally fly back and forth to your place in the sun, consider using points instead of cash to pay for your flight.  If you live near the border, look into airfares from U.S. border airports.  Even with the exchange rate, some U.S. discount carriers offer extremely cheap fares.   Book well ahead for the best deals.

Driving will be the cheapest option, especially when you consider there's much cheaper gas in the U.S. The other benefit of driving is you'll have your own vehicle during your stay and thus no car rental or local transportation costs. 
Consider affordable destinations

If you're a renter, there's great value for Canadians willing to consider U.S. snowbird destinations other than the traditional hotspots, as well as international snowbird destination where the exchange rate is more favourable, such as Mexico, Costa Rica or Panama. Both options can provide a significantly lower cost of living when it comes to snowbird rental accommodations, activities, dining and more.

While not ideal, some Canadians chose to stay in Canada as a last resort, heading to Vancouver, Victoria or the lower B.C. interior.  It's not hot, but they have an early spring and the weather is pleasant enough for outdoor activities.  Two benefits to staying in Canada are that all costs are in Canadian dollars and you won't need private health insurance for travel outside Canada - although you should still consider purchasing out of province travel medical insurance to cover possible gaps in your provincial health coverage.
Look for bargains

Some U.S. destinations are feeling the pain of fewer Canadians coming down for the winter or spending less while they're there.  Look for accommodations, restaurants and activities offering Canadian dollar at par promotions or offering discounts to Canadians, which seem to surface whenever the Loonie is weak against the U.S. dollar.   If you want to go shopping, wait for big sales at national retailers or department stores, which happen frequently.
Eat out wisely

Instead of going out to nice restaurants several nights a week, plan to change to lower cost eateries or eating in more often.  Dining out in low cost restaurants and even some of the healthier fast food restaurants is a good option, as are ethnic restaurants.  Take advantage of Happy Hour for cheaper drinks and half price appetizers that often accompany with them.  With portions so large in U.S. restaurants, many couples share can share an appetizer and an entrée and still head home full, or order larger portions and take half home for tomorrow's meal.
Save on groceries, wine and liquor

Canadians are in for a pleasant surprise shopping for groceries in the U.S.  Even with the exchange rate, most grocery and household supply items are considerably cheaper than in Canada.  Local produce is plentiful and inexpensive and there are lots of lower cost choices for where to buy.  Look for Walmart, Costco, Sam's Club, Trader Joe's, and Target for cheaper groceries.   It's also fun and less costly to visit Farmer's markets, as well as local Amish and Spanish markets and farm stores. In addition, you can buy the local paper and look for coupons and special offers –there's no end to them every week, and you'll be shocked at how generous the coupons and offers are in the U.S. compared to Canada!

There's more good news when it comes to wine and liquor.  You can buy wine in the U.S. for a fraction of what you will pay in Canada.  Good wines, lots of them, are available for well under $10 USD.  Beer is cheaper too, and so is liquor.  There are plenty of wine and liquor stores to choose from and it's a very competitive field, so shop around and find your own favourite discount wine and liquor store.   A shout out to Trader Joe's who have some of the most reasonable prices for imported wines. 
Seek out free and low cost activities

Most attractions offer seniors' discounts and discount days.  Explore the vintage, consignment and charity shops for great finds.  Find public golf courses that have discount days or tee times, and sometimes include breakfast or lunch. Get your exercise walking and swimming and check out the local gyms for temporary memberships if your complex doesn't have its own gym.  Many communities have public tennis courts.   You can also get involved in community activities, volunteering and local snowbird groups.  
Look for low cost entertainment options

Many communities have lots of festivals throughout the winter season.  Visit flea markets, fairs, rodeos, concerts in the park, and discount tickets to theaters and events.   Major league baseball spring training games are a fraction of the cost of seeing the teams during the season.  There are seniors' rates at the movies and some communities have discount movie houses.  There's also Red Box - if your unit has a DVD player, you can rent movies for less than $2 from Red Box, available in Walmart and grocery chain stores. You can also join Netflix or other similar sites and watch movies on your tablet.
Phone and Long Distance options

Compare options from your carrier and third parties. Look for options that allow you to pay in Canadian dollars. Look for flat rate plans from your Canadian carrier while you are in the U.S. so you don't get any surprises on your bill.  Buy long distance cards once you are in the U.S., they're extremely reasonable and you can talk for hours and top them up automatically.  Take advantage of free internet calling with apps like Skype or use Facetime on iPhones.  Get an internet hosted email address that's accessible from anywhere. Use social media such as Facebook to keep in touch and chat with friends and family.
Shorten your trip

This is nobody's favourite option, and while not ideal, it's still much better than not getting to escape the cold at all. Cut your trip shorter than in previous years-- or consider going in November, December & January when things are less crowded and you may able to get a break on rental rates.