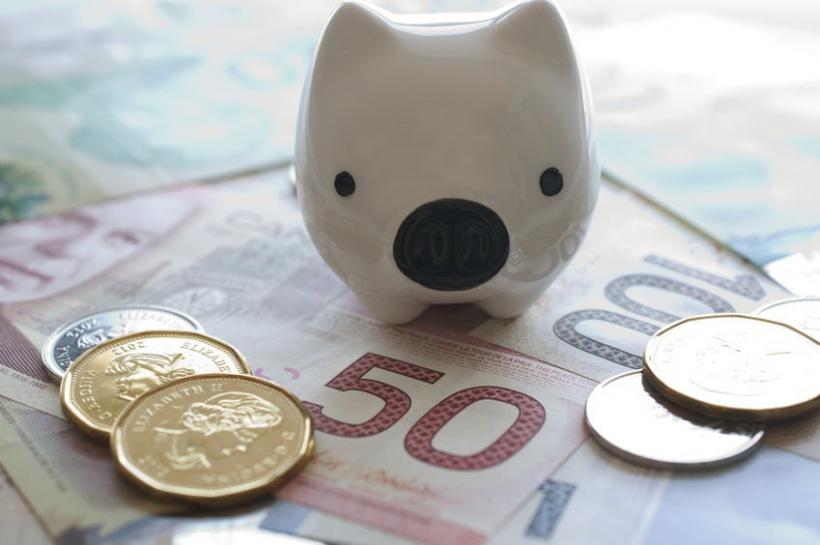 LAST UPDATED: May 9, 2023
Retiring can be quite scary – both from a psychological and economic standpoint. The fear of economic uncertainty can be particularly stressful for older Canadians who want to spend the winter months in warm weather destinations to escape the cold and snow at home, but aren't sure if they can afford it.
And now, with inflation pushing the cost of just about everything up - from groceries to gas and all things in between - the snowbird lifestyle can seem even less affordable.
The good news is that while you might think living the snowbird lifestyle is beyond your reach financially, there are things you can do to make spending your winters away affordable, even if you have a modest budget.
In many cases, all it takes is some research, planning, and a willingness to work within your financial means to make it happen.
If you're looking for ways to make the snowbird lifestyle
1) Do a household budget
First and foremost, you should create an annual household budget with your snowbird hopes in mind. You'll need to identify all income sources, all monthly expenses at home and estimate how much you can afford in your travel budget for some time away over the winter. 
Remember that certain costs like groceries, haircuts, gas (if you plan on driving), etc... will continue in your winter destination. Depending on where you go, they may actually be cheaper.
Then you'll want to look for any monthly expenses at home that you'll be able to suspend or reduce while you're away (i.e. cable TV, phone, internet, cleaning services, auto insurance, utilities, etc.). However, on the home and auto insurance front, you'll want to do some research to ensure you're still meeting the obligations required under your policy.
Don't forget to add in the cost of travel medical insurance coverage while you're away, as this is a must for all Canadians - no matter where you are travelling to.
Based on your budget, you should be able to get an idea of how much money you have available to go away for the winter.
2) Choose a location with a lower cost of living
Once you have a budget and an idea of how much you can afford to spend, you'll want to start considering which warm-weather destinations are realistic options based on your financial resources.
Accommodations are usually the biggest expense incurred by snowbirds, so you'll want to look for destinations that offer affordable long-term rentals. Within those destinations, you might also want to consider rentals in neighbourhoods that are a bit further from the beach or less popular with snowbirds to keep costs down. Look for accommodations online at websites like Airbnb, Home Away, VRBO and even Kijiji.
Some people chose to buy a used RV. There are a lot of them around and this can be an affordable way to become a snowbird, whether you go back and forth each year or just leave your RV somewhere in the American south - or even in Mexico.
Mobile home parks also offer affordable homes in many parts of Florida, Texas, Nevada, Arizona and California.
Finding an affordable destination in the U.S. is often your best option, as you'll have the ability to drive there yourself and avoid having to rent a car.
However, another option is to look at countries with a lower cost of living like Mexico. A growing number of Canadian snowbirds are spending the winter in various parts of Mexico. There are inland snowbird communities such as San Miguel de Allende and Lake Chapala, as well as many other areas in and around Puerto Vallarta and Puerto Escondido, the Mayan Coast and Merida. Sometimes you'll need to stay away from the tried and true destinations and look for up-and-coming ones to find more affordable rents.
Small but growing numbers of Canadian snowbirds are also heading to places with a lower cost of living like Costa Rica, Belize, Panama, Ecuador, Nicaragua, and even Colombia. But, like Mexico, these countries require flights, car rental, and preferably the ability to speak a little Spanish.
Other destinations growing in popularity among Canadian snowbirds are Portugal and Spain, which offer very affordable accommodations during the winter months, which is the European off-season.
3) Go for a shorter time
If going away for 3, 4 or 6 months is beyond your budget, you can still escape part of the winter for one or two months.
The only issue you may encounter is that most landlords want to rent for the lucrative 3 and 6-month periods, so finding accommodation for a shorter period can be more difficult. 
Make sure you start early - ideally a year ahead - to look for shorter-term rentals. Many units are booked a year in advance by the current tenants. You probably won't find February and March - but you will find December, January or April.  
4) Consider downsizing in Canada
Many snowbirds are realizing that downsizing their Canadian homes provides them with a lot of financial flexibility to travel during the winter that they might not have otherwise had - especially if they intend to be away for 4 to 6 months a year.
Moving to a smaller home, a condo, a cottage or a rental building not only allows you to save on your expenses, but also provides you with additional capital that can be used to purchase a winter vacation home or invest to support your snowbird lifestyle.
5) Rent out your property at home
Another way to generate income to help support your snowbird lifestyle is to rent out your Canadian property when you are not there.  While this takes some time, effort and planning, the additional income can help cover many of the costs of your winter away.  With sites like Airbnb and VRBO and HomeAway, it is easier than ever to list and rent out your home. 
However, if you live in a condo you may find that your building restricts short-term rentals, so be sure to check the rules.  
6) Rent out your vacation home
If you already own a vacation home in a snowbird destination, consider renting it out for the months when you are not there. Some snowbirds even rent out their home for part of the winter (when rents are high) to generate income and then spend the other winter months there. If you go this route, you'll want to look into the income tax implications to make sure it's worth it financially.
7) Earn some extra income
One thing many Canadians in retirement have is extra time – giving you the opportunity to earn a little money. There are many ways of doing this, depending on your skills, either by just taking something part-time, or working in a store or coffee shop or even driving an Uber! This supplementary income can help pay for your snowbird lifestyle, while still leaving ample free time to enjoy your retirement.
8) Build up those points!
Many snowbirds benefit by using a credit card that offers travel reward points and using it for everyday spending. By building up enough points, you can reduce the amount you have to pay out of pocket for flights, hotels and rental cars over the winter.
Look for a credit card with a travel rewards program that meets your specific needs and opportunities to maximize your points.
9) Keep the costs down while you're away
Being smart about your living expenses while you're away for the winter can help make things more affordable. Consider the following ways to reduce your costs:
Meals

: Reduce your costs by eating in frequently and finding inexpensive supermarkets and grocery stores (hint, shop where the locals shop!).

Activities

: Keep yourself amused by finding free and low-cost concerts, events, libraries, courses and activities in the community. Many community centers, churches and synagogues have lots of activities and things going on.

Staying in Touch:

Shop around for the best roaming and mobile phone plan options before you go. Keep in touch with friends and family using free and low-cost tools like Facetime, Zoom, Skype and WhatsApp.

Currency Exchange:

Consider using cross-border banking solutions and exploring your foreign exchange options to keep your currency exchange costs down. 

Using a discount currency exchange service that offers preferred exchange rates can save you a significant amount of money.

Travel Insurance:

Travel medical insurance is essential for snowbirds, but shopping around can help ensure your travel insurance premiums are competitive. However, it's important to be aware that if you find a premium that's significantly lower than everyone else's, it may be because it doesn't provide sufficient coverage t meet your needs. When it comes to travel insurance, always make sure you're comparing apples to apples.