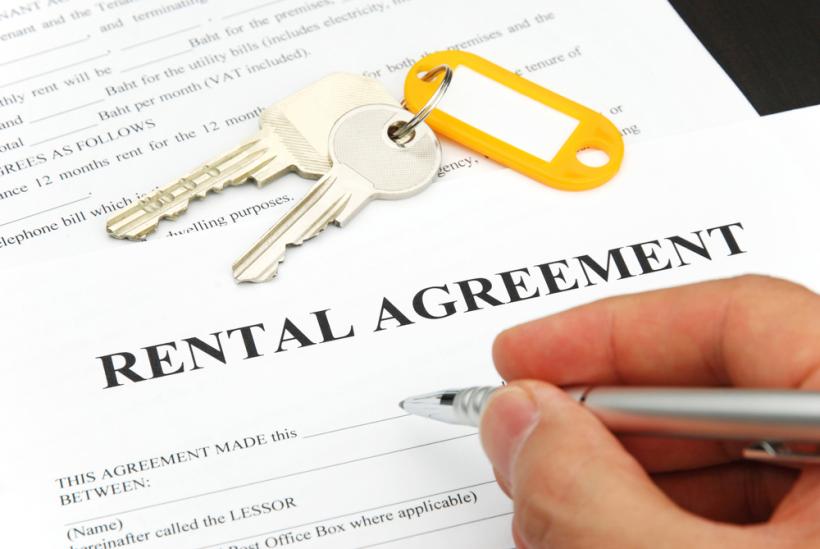 LAST UPDATED: May 9, 2023
When it comes to accommodations, the majority of Canadian snowbirds choose to rent for the winter - as opposed to owning property or an RV - and many are already securing vacation rentals in their preferred destinations for next season.
In recent years, the number of available vacation rentals has also declined while rental rates have skyrocketed, resulting in snowbirds hastily entering into rental agreements to avoid being left without a rental - or paying even higher rental rates later.
However, while it may be tempting to sign a rental agreement quickly, it's more important to make sure you take the time to understand and feel comfortable with the terms of the agreement. Failing to do so can result in hefty financial losses, disputes with the owner/landlord, or not getting what you were promised from your vacation rental.
To help you out when signing a lease for the winter, we've created the following guide covering what snowbirds need to consider when entering into a vacation rental agreement.
Key Vacation Rental Agreement Terms:
It may seem obvious to most, but the first step is to always make sure you have a written rental agreement signed by both parties. Verbal agreements may seem convenient, but they are a recipe for disaster.
It's important to read and understand any rental agreement you plan to enter into in full, but here are some of the key terms to focus on:
Rental Dates: Make sure the start and end dates are correct, and if possible, specify the time of day you can take possession of the property or are required to vacate by.
Rental Amount and Currency: Ensure the agreement clearly states the amount you will be paying in rent, including the total amount and the monthly rent, if applicable. For example, if the rental is for a 5-month period and the rent is $2,000 per month, the agreement should state that the monthly rent is $2,000 and the total rent is $10,000.

It should also state the currency in which the rent is being charged. In the U.S. you can expect rent to be charged in U.S. dollars, but if you're renting in another country the rent may be charged in U.S. dollars or the local currency.
Deposit, Cancellation and Refund Terms: Most rental agreements require you to pay a deposit that is usually refundable, or partially refundable, if you cancel before a certain date. The deposit amount is often equal to one month's rent, but it can sometimes be more. Make sure the deposit amount and the cancellation terms are clear.

In addition, make sure the agreement clearly states when the deposit must be returned to you by in the event that you cancel prior to the cancellation deadline.
Payment Terms & Method: The agreement should state when the rent is due. In most cases, you will need to pay a deposit upfront and the balance at some time prior to taking possession of the rental.



The agreement should also state the method by which payment is to be made and the details for making such payment. As a renter, a credit card is the preferred method, but in most cases landlords don't accept credit card payments to avoid fees, so you'll often need to make payment via wire transfer. Make sure the wire transfer details are included to avoid issues.

Security/Damage Deposits: Some rental agreements require you to provide the landlord with a security deposit to protect against damage to the property while you are occupying it. This is often equal to 1 month's rent - but it may be more or less. Some U.S. states have laws restricting the maximum amount of a security deposit.



If your rental agreement requires a security deposit, make sure the amount of the deposit is clearly stated and when the deposit must be returned to you by, i.e. 15 days after your rental term ends.

Utilities: The rental agreement should state which utilities come with the unit - such as electricity, gas and water – and who is responsible for covering the cost of these utilities. Sometimes these costs are included in the rent, but sometimes the renter is responsible for covering them separately.
Cable, Phone and Internet: Your rental agreement should state if your unit comes with cable, phone and internet/WiFi, and who is responsible for covering the cost of these services. In most cases, these are covered by the landlord and included in the rent, but not always.
What's included with the Rental: It is preferable for your rental agreement to clearly state which appliances, furniture and other features are included with your unit, i.e. appliances, laundry, BBQ, TVs, type of beds, furniture, AC/Heat, etc...
Cleaning Fees: Some vacation rentals require renters to pay a cleaning fee to clean the rental after they depart. Check your agreement to see if there is a cleaning fee, how much it is and when the fee is payable.
Property Rules & Restrictions: Some condos and communities have rules or restrictions related to pets, children, noise or other matters. If applicable, make sure your lease includes details about these rules and restrictions, and if not, make sure the landlord provides you with an official document from the condo or Home Owners Association outlining them.
Amenities: If your rental has access to amenities like a pool, hot tub, tennis courts, golf course, clubhouse, etc…, your rental agreement should outline whether or not you have access to these amenities and the terms under which you can use them.
Condition of Unit: Ideally the agreement should indicate what state the rental should be in when the tenant occupies it as well as the condition it should be in when the tenant vacates the property.
Other Important Tips for Vacation Rental Agreements:
Trip Cancellation & Interruption Insurance: An increasing number of snowbirds are purchasing Trip Cancellation and Interruption Insurance to cover the non-refundable portion of their vacation rentals in the event that they need to cancel their trip or come home early due to a covered cause.

It's important to be aware that if you plan to make a claim for rent under this type of coverage, you will need to have a written rental agreement that outlines key items like the rental amount as well as deposit, cancellation and refund terms.
Be Wary of "Unusual" Terms and Conditions: If any of the terms in your rental agreement are unclear or make you uncomfortable, at the very least you should ask the landlord to explain these terms and if you are still uncomfortable, ask that the terms be modified.
Know Your Landlord/Property Owner: Vacation rental scams are on the rise. Make sure the individual you are negotiating and signing your lease with is in fact the actual owner or property manager of the rental. Here are some of our other top tips on avoiding vacation rental scams.
Payment Methods: As stated earlier, the best option to pay for your vacation rental is a credit card, as they leave clear a paper trail and may have some fraud protection features. However, many landlords won't accept credit cards due to the high processing fees and require wire transfers instead.

Avoid paying cash for your vacation rental, as you won't have any evidence of your payments if you run into an issue.