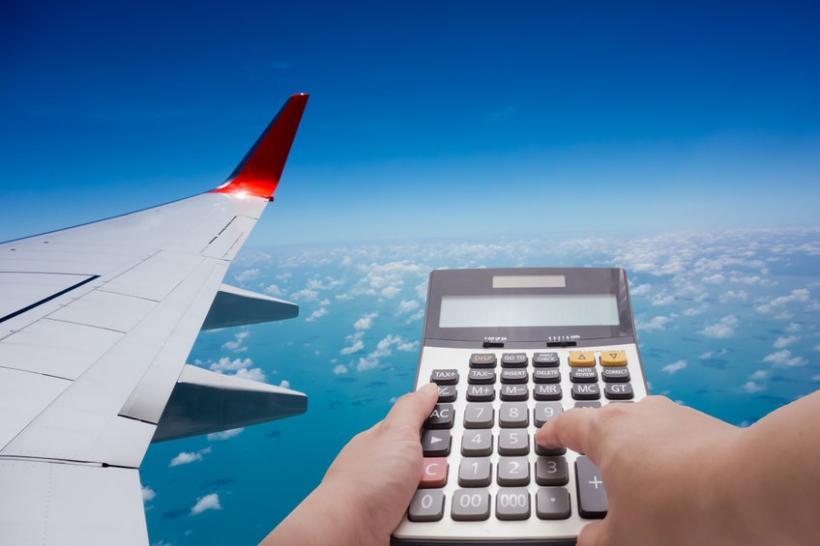 LAST UPDATED: June 16, 2022
Canadian snowbirds should start planning and preparing now for costs associated with living the snowbird lifestyle to significantly increase during the 2022/2023 season – and possibly beyond.
A combination of rapidly rising inflation, high demand for real estate in the U.S. sunbelt and record fuel prices is creating a perfect storm for snowbirds.
Almost everything is going up and snowbirds will have to weigh their options for how to manage and mitigate some of these increased costs.
To help you plan for the upcoming season, here's a guide to some of the most common cost increases you'll need to be aware of, as well as tips on how to mitigate some of these costs.
This might include going away for a shorter period of time or looking at non-U.S. destinations - but it will be difficult to avoid rising prices almost anywhere in the world. 
Real Estate 
The cost of real estate is rising rapidly just about everywhere – but particularly in the Southern United States. There has been a migration of sorts from the Northern U.S. states to the south - driven by several factors including early retirement brought on by the pandemic, the ability to work from home and a desire to be in warmer weather – and generally lower taxes in the south.
This has resulted in a rapid rise in real estate prices across the south driven by high demand. In Florida, where homes may have sat on the market for several months in earlier years, they are now selling as soon as they hit the market in many cases.
All of this is bad news for snowbirds who are competing for these properties and finding they have to move fast and pay the asking price or more.
Snowbirds wanting to buy must be prepared to move fast and have their financing ready to go. It may be necessary to get something smaller than you had hoped, or further away from the beach, or in a lesser-known snowbird destination where the market is not so hot.
Increased Cost of Borrowing
Snowbirds interested in purchasing real estate who require financing are also running up against rapidly rising interest rates, which is significantly increasing the cost of borrowing – whether in the form of a mortgage or a HELOC (Home Equity Line of Credit) on your home in Canada to finance a winter home purchase.
One strategy some snowbirds are using to avoid the high cost of borrowing is to downsize their homes in Canada to free up some cash to purchase their winter vacation properties. 
Rent
Rentals in snowbird destinations are also showing the effects of the real estate boom as it has resulted in rental units being taken off the market – or being renovated and put back on at much higher rents.
The demand for rentals is very strong and snowbirds looking to rent next winter should not waste any time securing somewhere. Vacation rental prices for snowbirds have gone up pretty much everywhere.
Currency Exchange
Whether you head to the U.S. in the winter or to other countries, it is likely you will be paying at least your rent in U.S. dollars. And if you are spending your winters in the U.S., everything you purchase will be in U.S. funds.
Snowbirds should shop around to find the best possible exchange rates for the U.S. dollar. And some find it best to purchase a certain amount each month, while others purchase whenever the rate is good - but this is difficult to gauge. For many snowbirds, a good option to consider is using a currency exchange service that provides preferred exchange rates - like the currency exchange program Snowbird Advisor offers to its members.
Travel
Snowbirds will find that everything to do with getting to and from their destination next winter has gone up. 
It should also be noted, in case this is relevant to you, that car rental prices have gone up and there is a shortage of rental cars.  So, if you need to rent a car until yours arrives - or if you rent a car when visitors come - best to book it well ahead.
Flying
Airfares have increased pretty much across the board, no matter where you are going. There are some new airlines flying new routes and offering slightly lower rates, but airfares have generally gone up considerably in recent months due to high demand, high fuel prices and rising costs for just about everything.
If you know your dates for next winter, it is worth checking out fares now and booking as it is highly unlikely that fares will come down or that there will be last-minute sales. 
Driving
For snowbirds travelling to a winter destination on the U.S. mainland, driving is probably still the least expensive way of getting to your destination.
However, driving costs have gone up as well due to the high price of gas – as well as much higher rates for hotels along your driving route and higher food prices in restaurants along the way.
High gas prices will also hit snowbirds who drive RVs down for the winter, particularly if they plan on moving around.
Vehicle Transportation
Snowbirds who fly to their U.S. destination and have their cars shipped or driven down will find that those costs have risen too, due to the high cost of gas.  
Again, if you know your dates, book your vehicle transport now to secure the times you want and the price.
Food, Groceries & Restaurants
The cost of food is going up everywhere, and there are even shortages at times due to supply chain issues.
This means you'll be paying more for groceries this coming snowbird season as well as dining out at restaurants, where higher food prices,  wages and labour shortages will further increase the price of your restaurant meals.  
Travel Insurance
The cost of travel insurance has already increased in many cases – or may increase later this year. Accordingly, you may want to start shopping around early this year and secure your travel insurance coverage earlier in the season.
The Bottom Line
The cost of just about everything has gone up and may continue to rise and many snowbirds will need some strategies on how to mitigate these price increases.
For some, this will mean shortening their time away - or finding less-costly accommodation. For others, it will mean eating out less and looking for bargains in food and wine. 
There are also more drastic alternatives to funding your winters in the sun – downsizing your home in Canada to free up some funds or renting it out to earn a little extra money while you're away for the winter are two possibilities.