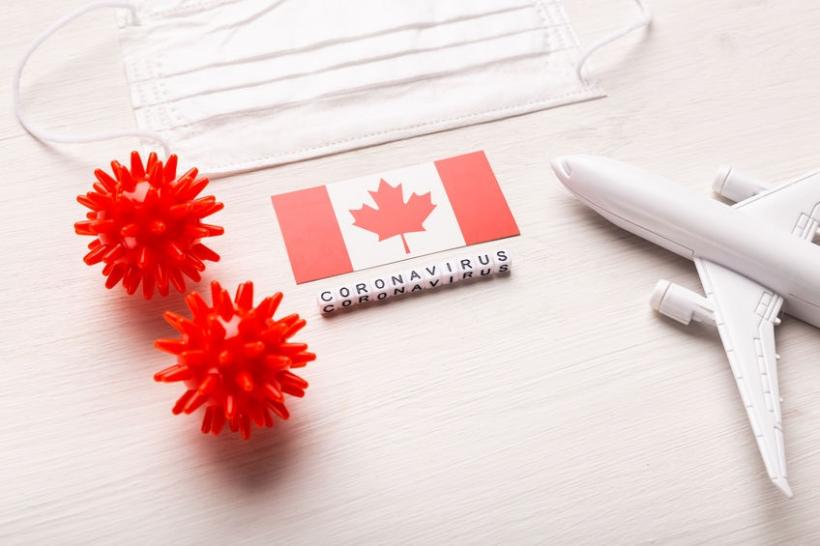 Last Updated: October 20, 2020
The million-dollar question for many Canadian snowbirds this year is whether they should travel somewhere warm for the winter or stay home in light of the current COVID-19 pandemic.
Snowbirds currently fall into three camps when it comes to this all-important issue:
Those who have already decided they are going to spend the winter somewhere warm no matter what

Those who have already decided they will stay home in Canada and skip this season

The majority of snowbirds, who are still undecided and taking a wait-and-see approach as they weigh the pros, cons and risks and closely follow the Canada/U.S. border closure, government advisories and how the COVID situation in their preferred winter destination evolves
Since most snowbirds are considered "higher risk" when it comes to COVID-19 due to age and/or pre-existing medical conditions, there are many factors that come into play when making any decision to travel this winter. 
While we don't believe it is our place to encourage you to either stay home or travel this winter, we do believe in providing you with accurate information to help you make an informed decision that's right for you.
Accordingly, we've created an extensive list of factors to consider when deciding if you should stay or go this winter.
Please note that while the information below is accurate as of the date this article was published, the COVID-19 situation is evolving and things can change quickly (for better or for worse). As always, we will continue to work diligently to provide you with timely updates on key developments, but we also encourage you to follow official government sources for updates and information that is relevant to you.
The Canada/U.S. Land Border Closure
The agreement between Canada and the U.S. to close their land border to all "non-essential" travel has currently been extended through November 21, 2020.
Under the agreement, only travel for "essential" purposes is allowed across the land border. Travel that is considered "tourism or recreational in nature" is not deemed to be essential. You can find a list of what the U.S. considers to be "essential" travel here.
The travel restrictions imposed under the border closure agreement are a big issue for snowbirds who normally drive to their winter destinations in the U.S., as they are unable to drive across the border until the travel restrictions are lifted.
It is also important to note that at this time, there is no exemption available for Canadians who own property in the U.S. to drive across the border. 
Currently, there is no indication as to when land border travel restrictions will be lifted. Accordingly, snowbirds should prepare themselves for the possibility that restrictions may be extended beyond October 21st and potentially into the new year.
Snowbirds can still fly to the U.S. while the land border is closed if they want to go south for the winter, and can even arrange to have their car transported by truck across the border to their winter destination if they choose to do so (see details below).
Flying between Canada & the U.S.
Despite the land border being closed, Canadians can still fly to the United States.
However, many travellers are avoiding flying at the moment, as they don't want to risk being exposed to COVID-19 in high traffic areas like airports or confined spaces like airplanes, where they may be in close proximity to several other people for extended periods of time.
In addition to safety concerns, there are some other limitations and potential issues to consider:
There are currently fewer flights operating than normal, so flight availability may be an issue.

Airlines have significantly cut back on the number of destinations they are servicing, including some snowbird destinations.

Direct flights that were available prior to COVID-19 may no longer be available, which means you may have to connect through a U.S. airport to get to your destination.

Flight schedules are unreliable, with many flights being rescheduled or cancelled because they don't have enough passengers. 
It is possible that more flights and routes will operate as the winter approaches and demand increases, but there is no guarantee of this.
Canadians flying to the U.S. must also confirm to U.S. Customs and Border Protection (CBP) that they have not visited certain countries in the 14 days prior to travelling to the U.S. Currently, this list includes Brazil, China, Iran, Ireland, the UK and countries in the Schengen Area, but is always subject to change.
Some snowbirds are even planning to charter private jets with friends and family and share the cost to get to their winter destination. Obviously, this option is not cheap, but it does offer several advantages including more flight options, limited exposure to COVID-19 at airports and on airplanes and streamlining the customs and immigration process.
Shipping your car to the U.S.
Although Canadian snowbirds are currently unable to drive to the U.S. or use a drive-away service to have someone drive their car down for them, you can still have your car shipped to and from your U.S. winter destination on a transport truck by using a vehicle transport service, as these businesses are allowed to continue to operate during the land border closure.
Pricing for having your car shipped to and from the U.S. varies, but usually falls in the $1,400 - $1,700 range to transport your car one-way.
You can learn more about vehicle transport services here.
Flying between Canada & International snowbird destinations
As with flying to the U.S., both the availability of flights - especially non-stop flights - and the frequency of flights between Canada and International destinations, is an issue. 
In addition, getting home from these destinations could be a big problem if flights are suspended during your stay due to a worsening of the pandemic. Unlike the U.S., you won't have the option of driving back to Canada as a last resort.
Travel Advisories
In mid-March, the Government of Canada issued the following Global Travel Advisories, which are currently still in effect:
a Level 3 Travel Advisory for Canadians to avoid all non-essential travel outside Canada
a Level 4 Travel Advisory for Canadians to avoid all cruise ship travel outside Canada.
Level 3 advisories warn against all non-essential travel. The highest level of advisory is Level 4, which warns against all travel to a destination. Level 1 & 2 advisories warn about potential risks in a particular destination, but do not warn against travel.
You can learn more about travel advisory levels here.
This unprecedented blanket travel advisory can have a number of serious implications for snowbirds who decide to travel this year:
Travel Advisories are NOT the same as the Canada/U.S. Land Border Closure
It's important to be aware that travel advisories are different from Canada/U.S. land border travel restrictions, and just because one is amended or lifted, it doesn't necessarily mean the other will be amended or lifted as well. For example, it is possible that Canada/U.S. land border restrictions are eventually loosened or lifted while a Level 3 travel advisory remains in effect.
Travel Advisories can affect your travel insurance coverage
Many travel insurance providers will not cover you for COVID related medical expenses if there is a Level 3 or Level 4 travel advisory in place for your destination, and some may not cover you at all.
While some travel insurance providers are beginning to offer coverage for COVID-19 to varying degrees, it's essential to check with your provider to ensure you understand any coverage terms, limits, restrictions or exclusions related to COVID-19 and travel advisory levels.
Difficulty or Inability to Return to Canada or Obtain Essential Services
The following excerpt from the Government of Canada's official website explains the possible implications for those who choose to ignore the government's advisory against non-essential travel.
"As foreign governments implement strict travel restrictions and as fewer international transportation options are available, you may have difficulty returning to Canada or may have to remain abroad for an indeterminate period.
Many countries continue to have strict travel restrictions in place, and the availability of options for international transportation remain limited. As a result, you may have difficulty returning to Canada.
While some countries are partially opening their borders, we continue to advise against all non-essential travel outside of Canada. We also continue to advise against all cruise ship travel outside of Canada until further notice.
The governments of those destinations that have opened their borders to tourists could impose strict travel restrictions suddenly, should they experience an increase in cases of COVID-19. International transportation options could be reduced significantly, making it difficult for you to return to Canada.
There are no plans to offer additional repatriation flights. Should you decide to travel despite our advisories, know that you might have to remain abroad longer than you expected.
If you choose to travel despite these advisories:
you may have difficulty obtaining essential products and services
you may suddenly face strict movement restrictions and quarantines at designated facilities and at your own cost
your insurance may not cover your travel or medical expenses
we may have limited capacity to offer you consular services."
Quarantine requirements in your destination

  
Some destinations may have quarantine requirements for arriving travellers, while others do not.
Even if your destination does not have a quarantine requirement at the country or state level, there may be quarantine requirements in your city, town or community. Similarly, RV parks, mobile home parks, condo developments and gated communities may have their own quarantine or isolation requirements, so be sure to check into these as well.
Quarantine requirements can also change quickly and frequently as the COVID-19 situation evolves, so check the requirements for your destination before you decide to travel and continue to check frequently for any changes right up until your departure date.
Alternatively, some destinations may impose other requirements for arriving travellers, such as obtaining a negative COVID test prior to or at the time of arrival. The rules for meeting these requirements vary from destination to destination, so make sure you look into them ahead of time.  
Quarantine requirements in Canada
Currently, there is a 14-day quarantine requirement in Canada for returning Canadians. You can learn more about the quarantine requirements here.
This is an important consideration for snowbirds who normally travel back and forth between their winter destination and Canada during the winter.
To avoid having to quarantine multiple times, snowbirds who do decide to travel this season might want to consider staying in their winter destination until they are ready to come back to Canada permanently for this reason.
Travel Medical Insurance Coverage
As mentioned previously, some travel insurance providers are now covering COVID-19 related medical care, and more are likely to introduce additional COVID-19 options soon.
Other providers who are not currently covering COVID-19 have stated that they will cover COVID when the Government of Canada travel advisory is reduced to Level 2 or lower.
No matter what, it's always important to be aware of coverage terms, limits, exclusions and contradictory policy language to make sure you are really covered and for how much. It is strongly advised to phone your provider and ask all the right questions.
If you are not planning to travel for the next few months, you may want to consider waiting to see what coverage options are available closer to your intended departure date.
Medical treatment availability
It is possible that if the COVID situation on the ground gets particularly bad in your destination - or back in Canada – and hospitals are at or over capacity, you may not be able to get medical treatment, even if your travel medical insurance does cover you for COVID-19.
It's also worth mentioning that the quality of medical care in some countries is not as high as it is in Canada or the U.S., and they may not be as well equipped to treat you for COVID, which can be a consideration when travelling to these countries.
Practice social distancing at your destination
Snowbirds who do decide to travel this year should consider how feasible it is to social distance in the winter destination. For example, do your living accommodations require you to take elevators and do they allow you stay mostly separate from other residents?
What services are available in your destination
If you are thinking of travelling this winter, it's a good idea to plan ahead by researching which services are available in your destination that offer convenience while allowing you to limit social interactions and unnecessary exposure, such as grocery and meal delivery services, online shopping options for household goods and other essentials, uncrowded outdoor areas for exercise, etc…
The bottom line - should you stay or should you go?
The decision for snowbirds to stay home or travel this year is a very personal one that ultimately comes down to a number of factors including your risk tolerance, your health situation, your age, access to affordable and adequate travel insurance coverage, the COVID situation in your chosen winter destination and your ability to social distance/limit social interactions while there.