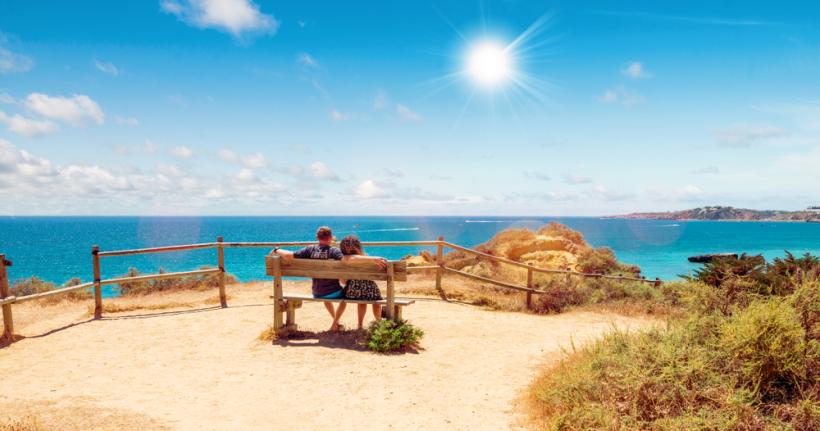 LAST UPDATED: June 13, 2023
While the U.S. continues to be the top destination for Canadian snowbirds, over the past decade there has been a growing trend among snowbirds to spend their winters in countries other than the U.S. – a trend that has accelerated over the past two years.
A number of factors have contributed to this shift, including:
Rising Inflation and Cost of Living: Rapidly rising inflation and cost of living in many popular U.S. snowbird destinations has seen the cost of real estate, vacation rentals, food and other products and services skyrocket, resulting in snowbirds seeking more affordable options elsewhere – both within the U.S. and internationally.
More Adventurous Snowbirds: Many current snowbirds are well-travelled and more adventurous than previous generations of snowbirds, making them more willing to spend their winters in more exotic destinations.
Greater Accessibility and More Amenities: It is becoming easier and more convenient to travel to a number of international snowbird destinations, and many of these destinations are providing more amenities that provide comfort and familiarity to snowbirds, such as grocery options (modern, North American style supermarkets and home delivery services) and transportation (Uber).
Political Landscape: Some Canadian snowbirds are concerned about the direction of certain political issues in the U.S., such as firearms regulation and other policies, and are seeking alternative destinations.
The most popular destination after the U.S. for Canadian snowbirds is Mexico, offering many diverse regions. 
After Mexico, Southern Portugal & Spain are also growing in popularity, as are Costa Rica, Panama, Belize, the Dominican Republic and even Australia and Thailand, among others.
However, if you are considering spending the winter in an international destination, there are a number of items to consider.
How long can you stay?
Each country has its own rules dictating how long foreign visitors can stay, and it's essential to check the government website of your destination to determine how long you can legally stay in that country. Failing to comply with these rules could result in legal issues, fines or being banned from future travel to that country.
Here's a helpful guide that outlines how long you're allowed to stay in some popular international snowbird destinations, but be sure to check that the rules haven't changed on the respective official government website for your destination, as rules can change frequently and without warning.
Entry requirements
Each country also has its own entry requirements - which can vary depending on your country of citizenship – that you'll need to be aware of and comply with.
There will be rules about what documentation you need - such as passports and visas - as well as how long those documents need to be valid. There may also be health and immunization requirements. 
Each country has different rules about how long your passport needs to be valid in order to visit that country. Some countries require it to be valid for at least six months beyond your intended visit.
Failing to comply with entry requirement rules could affect how long you can stay in that country and may result in you being denied entry.
You can find more information about entry requirements for some popular international snowbird destinations here but we strongly recommended that you check with the consulate or embassy website of the country you are visiting for the most up-to-date information, as changes can occur frequently and without warning.
Flying to your destination
The vast majority of Canadian snowbirds who winter in the U.S. drive south for the winter.
However, if you're travelling to another international destination for the winter, you'll need to fly there – although a small number of snowbirds do drive to Mexico – and there are several things to consider if you are flying to your snowbird destination:
Baggage Limits: You will be restricted as to how much you can bring with you and the types of items you can travel with   
Cost: Flying is usually more expensive than driving, and flight costs have increased significantly since the pandemic. If you like to fly back and forth during the winter, this will also add to your costs.
Flight Availability: Some international destinations have limited flights available and may only have flights available a few days a week, so if you have to return home suddenly due to an emergency, it can be problematic and costly.
Connecting Flights: Depending on your destination, you may have to take connecting flights through the U.S., Europe or elsewhere to get to your destination, which will add time and possibly cost.
Seasonal Flight Schedules: Flight schedules from Canada for nonstop flights to some typical winter destinations are considered "seasonal" and only run between November/December and April/May, so you'll need to ensure your dates coincide with the seasonal schedule or you could end up having to a) pay more and b) connect through the U.S. or elsewhere.
Travelling with pets
If you want to take your pet with you to your international destination, you'll need to check the rules for the importation of pets on that country's official government website.  
You will need to ensure that your pet has all the necessary shots and paperwork to enter that country - AND return home to Canada.  The Canadian government agency that oversees the importation of animals is the Canadian Food Inspection Agency (CFIA).  You can find rules and regulations about importing a pet to Canada and travelling with pets on the CFIA website.
You will also have to find an airline that will transport your pet to your destination, as rules for carrying pets varies among airlines. In addition, airlines often have blackout periods where they will not carry pets that have to go in the hold at certain times of the year and of course, it will be important to have a non-stop flight.  
Finally, you may want to research local veterinary treatment options in your destination in advance, just in case your pet needs treatment while you're away, as some international destinations may not have the same availability or quality of pet care that we are used to in Canada and the U.S.
Car Rentals & Driving
If you fly to your destination, you will likely need a car, depending on your location, the proximity of shops and other facilities and amenities, and the availability of taxis, rideshare apps like Uber and Lyft and public transportation. 
Depending on your destination, you'll also want to be mindful of safety concerns when it comes to deciding if you want to drive a car, including traffic and road conditions, as well as crime and police corruption.
Driving in a foreign country does have other challenges as well – including being able to read the road signs.
In addition, car rental prices have gone up a lot due to inflation and a shortage of cars since the pandemic, and renting for a long duration can get very expensive. One strategy is to rent a car periodically rather than for your entire stay if you don't really need a car all the time. 
If you do decide to rent a car, it's worth shopping around for the best car rental prices, including local car rental websites in your destination.
Currency Exchange / Payments / Accessing Cash
When travelling in foreign countries, making payments, accessing cash and exchanging currency can sometimes be expensive and present other challenges. Here are a few tips and options to consider:
ATM Machines: You can usually access cash using bank ATMs almost everywhere in the world, unless you are going somewhere very remote, making them a convenient option.  However, carrying around large amounts of cash is never a good idea and fees can really add up if you are going to an ATM machine frequently to pull out cash.

In addition, some banks offer better exchange rates than others, so one tip is to try asking other local snowbirds and hotel concierges which bank ATMs in the area they have found offer the best exchange rates– or just try a few different ATMs on your own to find out which ones have the best rates. Avoid using ATMs at airports, hotels and tourist attractions, as the exchange rates will usually be worse.



Try to only use ATM machines associated with reputable banks when travelling to avoid issues with fraud and excessive fees.

Credit Cards: Credit cards are a good option if you don't want to carry around lots of cash, as they are widely accepted. However, there are still many instances where you may need to pay cash, so you'll want to have both options available.

In addition, credit card fees on foreign currency transactions can really up, so you'll want to consider getting a credit card with no foreign transaction fees to help you save money.

And if you're given a choice to pay in Canadian dollars or the local currency, always choose to pay in the local currency.
Currency Exchange Kiosks: If you do bring a significant amount of Canadian cash with you to exchange, check out a few banks and currency exchange kiosks in your area to find the best exchange rates. And once again, avoid airports, hotels and tourist attractions, where exchange rates are likely to be worse
Paying for Vacation Rentals: One of the biggest challenges for snowbirds is paying a deposit and then the full amount on a vacation rental both of which are normally due well in advance of your arrival. This is usually done by wire transfer, as many long-term rental landlords don't accept credit cards to avoid merchant credit card fees. You can send a wire transfer from your bank in Canada, or better yet, use a discount currency exchange transfer service to save money on your currency exchange fees.

Some landlords now require payment for long-term rentals in U.S. dollars, not in their local currency.

And always verify that the person you are wiring money to is the legitimate owner of the property or property manager before initiating the transfer.
Real Estate
If you're considering buying real estate in a foreign country, make sure you know the rules and restrictions first as there are often restrictions on foreigners buying real estate.
You should seek out professional tax, estate planning and legal advice about the implications of selling or transferring your property, or passing away, both in the local country where you are purchasing the property and back in Canada.
It is highly recommended that you work with an experienced real estate agent and real estate lawyer used to dealing with foreign buyers to help you structure your purchase and advice you of any potential issues.
Phone plans
Canadian telecom companies offer a variety of mobile phone plans for travelling outside Canada and the U.S.; however, these plans can get very expensive – even more expensive than plans for travelling to the United States.
Another option is to purchase an international SIM card for your destination and swap it out in your phone once you get to your destination.
Use Wi-Fi as much as possible when travelling to go on the internet, check your email/text and use apps like WhatsApp and FaceTime to stay in touch and avoid international roaming and data charges.
Language
Navigating in a country where you don't speak the language can be a challenge. It's always a good idea to try to learn some basic phrases, and many snowbirds take language courses while they are at their destination.  
Learning to speak the local language can be fun and very useful - and is always appreciated by the locals.
There are also various language translation apps you can buy for your mobile phone to help you communicate with locals.
Safety
Safety can be a concern in some international snowbird destinations where crime and violence may be more common than we are used to at home and the situation can change quickly, so it's important to check Government of Canada travel advisories for your destination on an ongoing basis.
It's also advisable to learn as much about your destination from the news and other sources, as well as speak to other snowbirds who have been on the ground in your destination before to get some first-hand insights about the safety situation.
In many cases, you can reduce safety concerns by doing your homework in advance, staying in areas considered to be relatively safe, being aware of your surroundings and making smart decisions about where to go and when to venture out.
Healthcare and medication
First and foremost, it is very important to make sure you have adequate travel medical insurance, as well as trip interruption and trip cancellation coverage prior to travelling to an international destination. 
You'll also want to scope out the local hospital and medical clinic scene in advance to see what kind of care and treatment is available should you need medical attention. In lesser-developed destinations, you should become familiar with private hospitals and clinics that may cater more to tourists and travellers.
It is also very important to bring a sufficient supply of all of your prescription medications, as they may not be available at your destination. There may also be a language barrier which can make it difficult to obtain the right medication.
While it is possible to buy most over-the-counter medications abroad, they will have different names and the labels will be in the local language, so it is best to bring your own.
Canadian consular services
Before you go, find out where the nearest Canadian consulate is in your destination and be sure to register with the Government of Canada's Canadians Abroad program, as it can be a vital resource if issues arise while you are outside Canada.
The bottom line
Spending your winter getaway in an international destination can be a great adventure. But it helps to be prepared by researching your destination thoroughly so you know what to expect, planning in advance and learning some of the language – particularly if you are going for the first time.